Girls Camogie Team go down fighting in North Semi Final
After securing a play-off win v Ballinree our girls played Kildangan NS on April 2nd in Nenagh. Having beaten them already hopes were high we could do it again. However Kildangan were excellent on the day and despite a brave comeback by our girls in the 2nd half we lost out. Well done to Kildangan NS.
3rd and 4th class Orienteering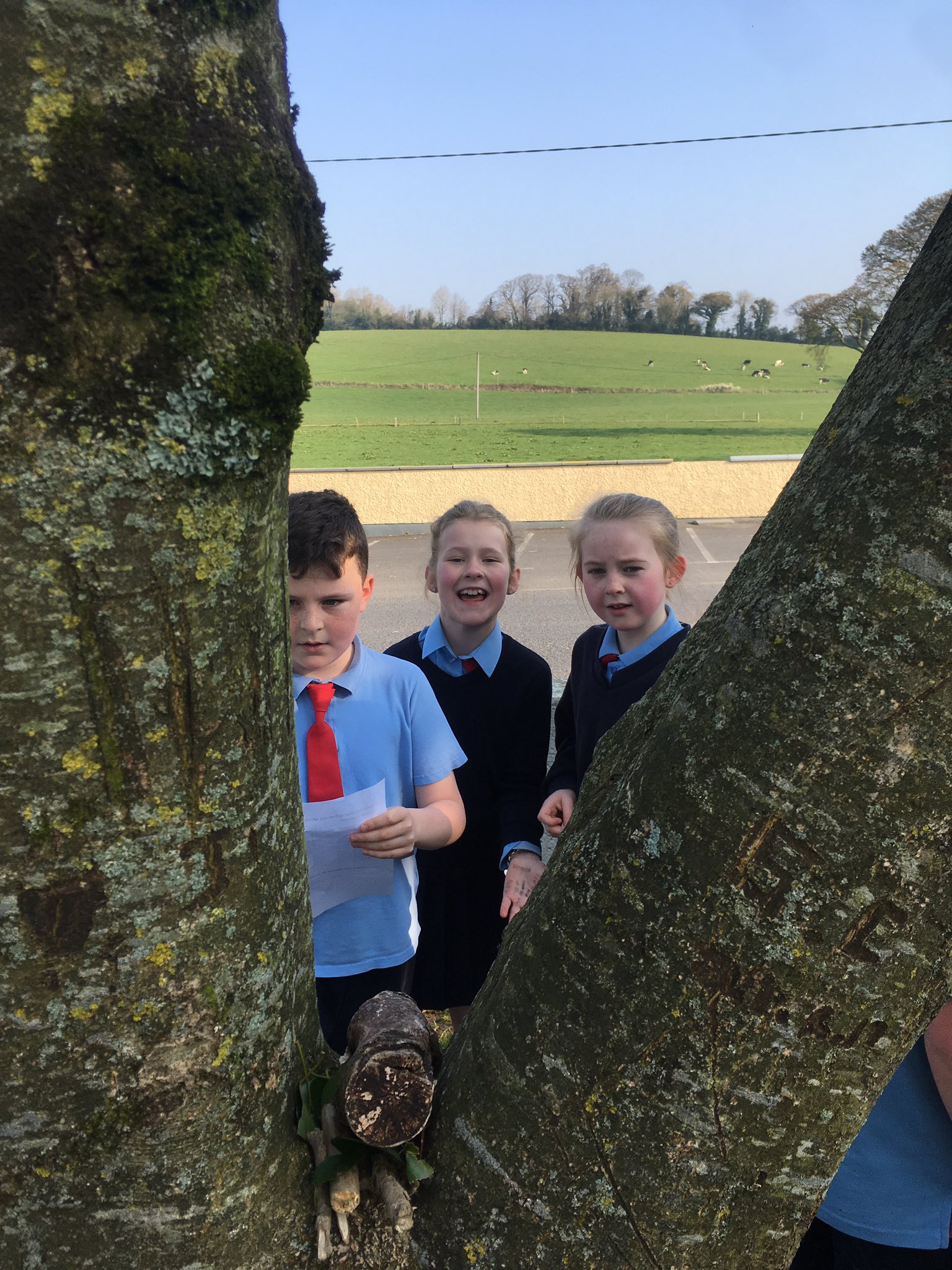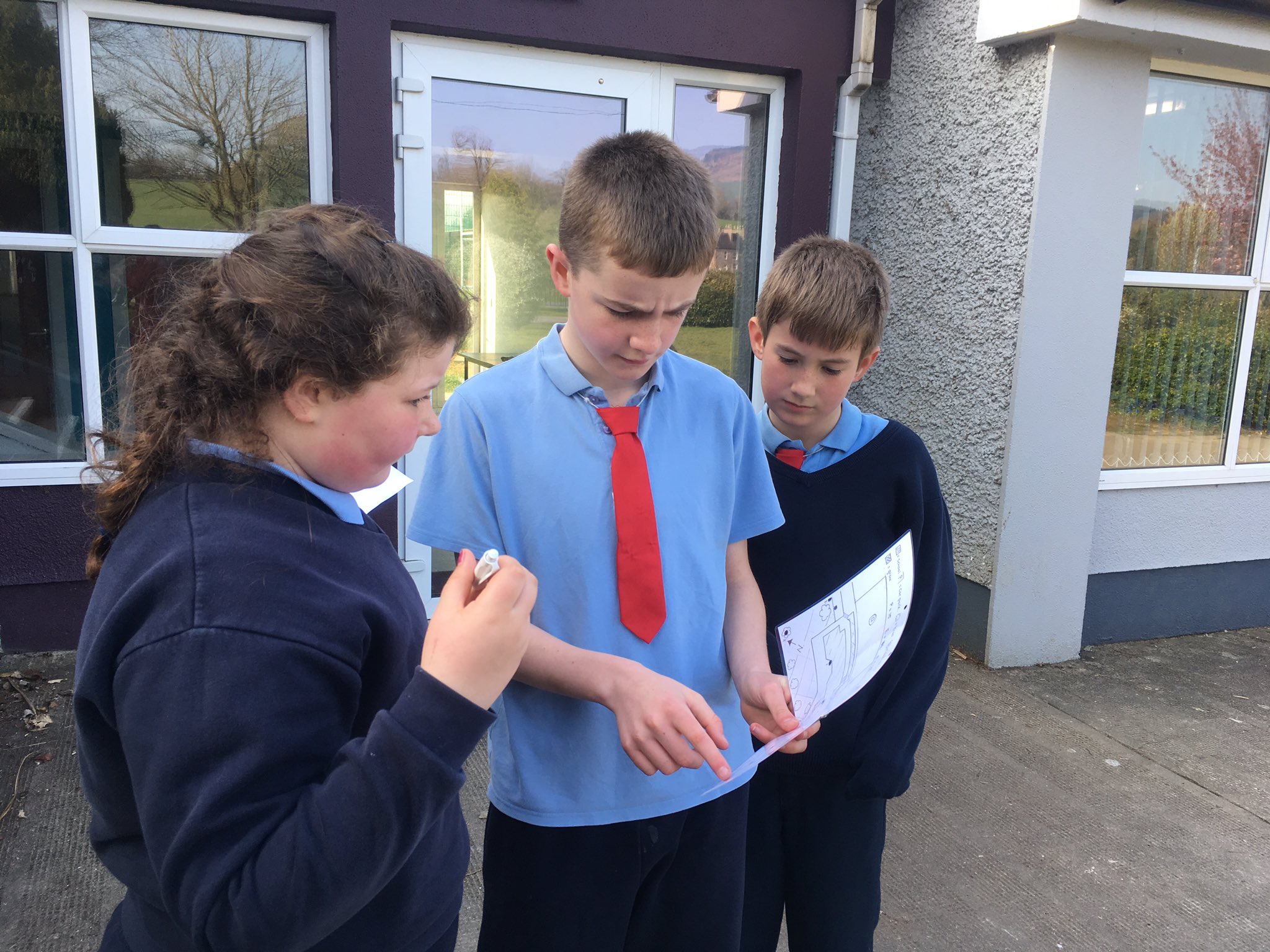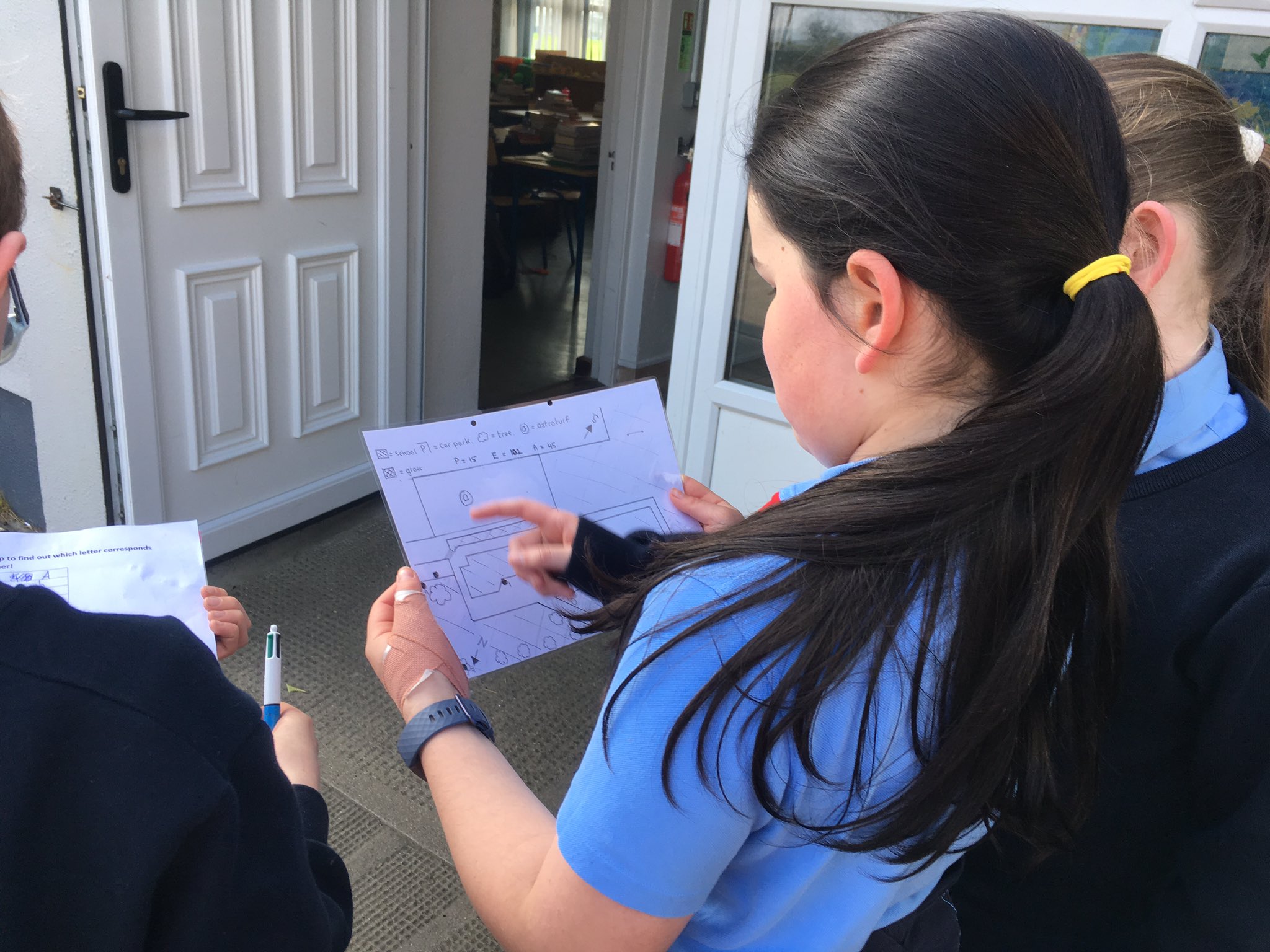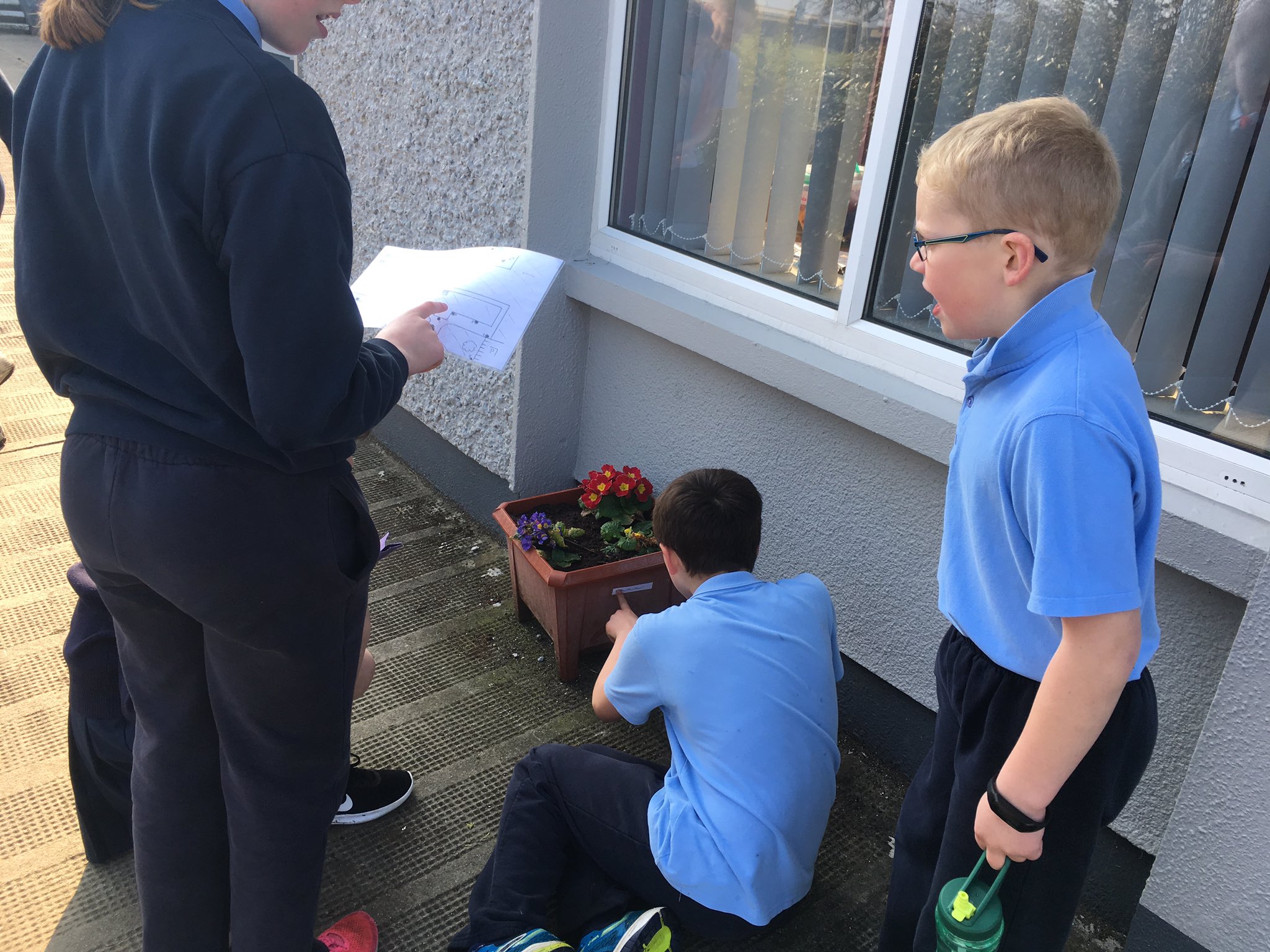 3rd and 4th class did orienteering as part of their PE curriculum in April. They had great fun exploring, reading maps and finding clues.
Garda Blitz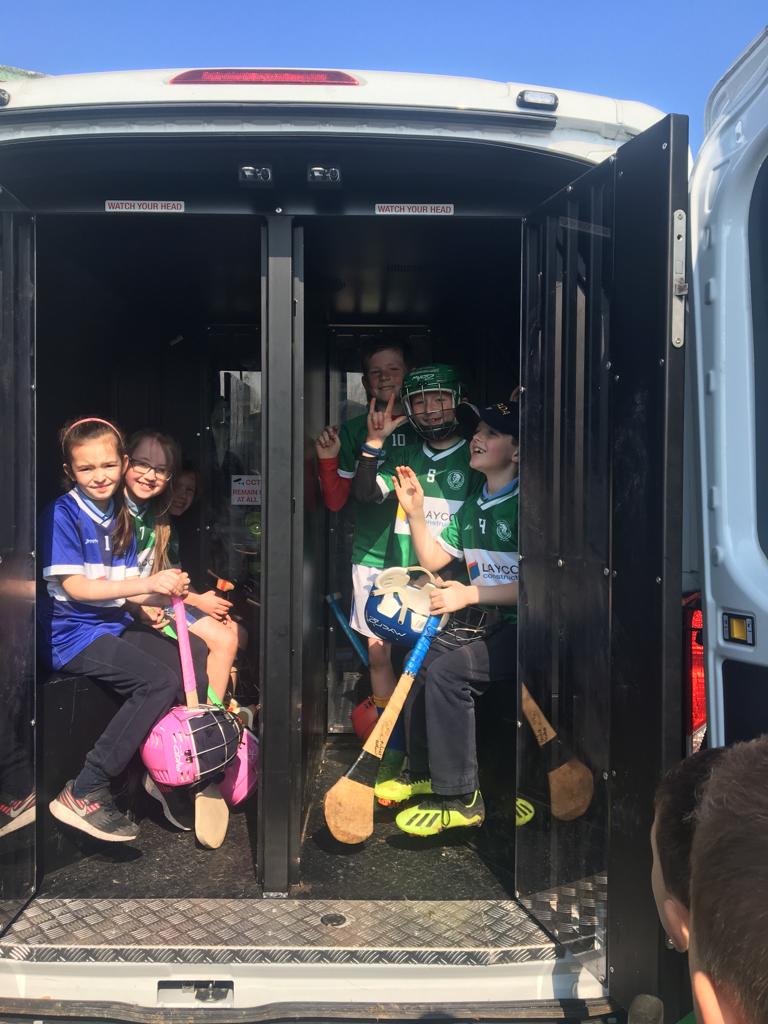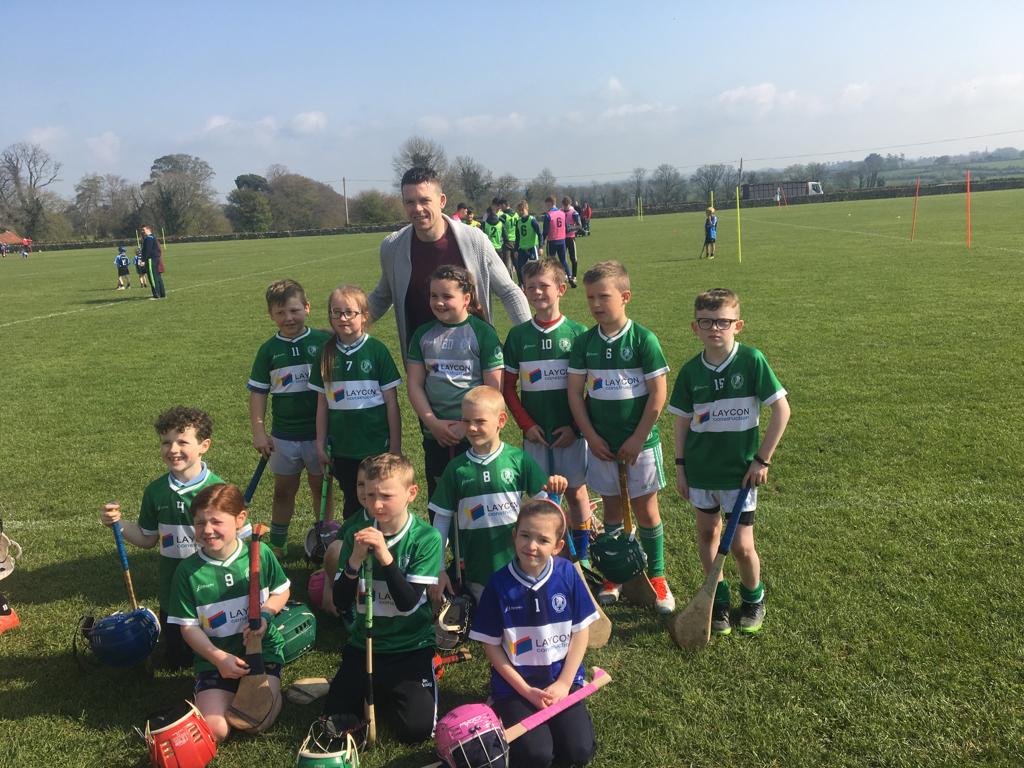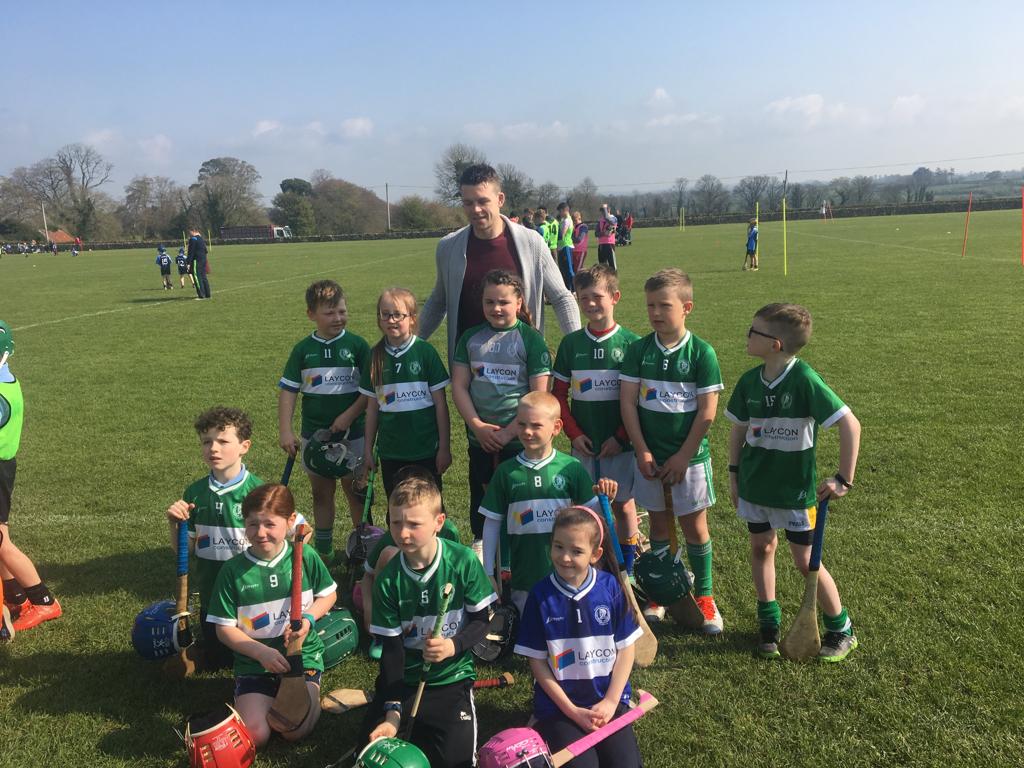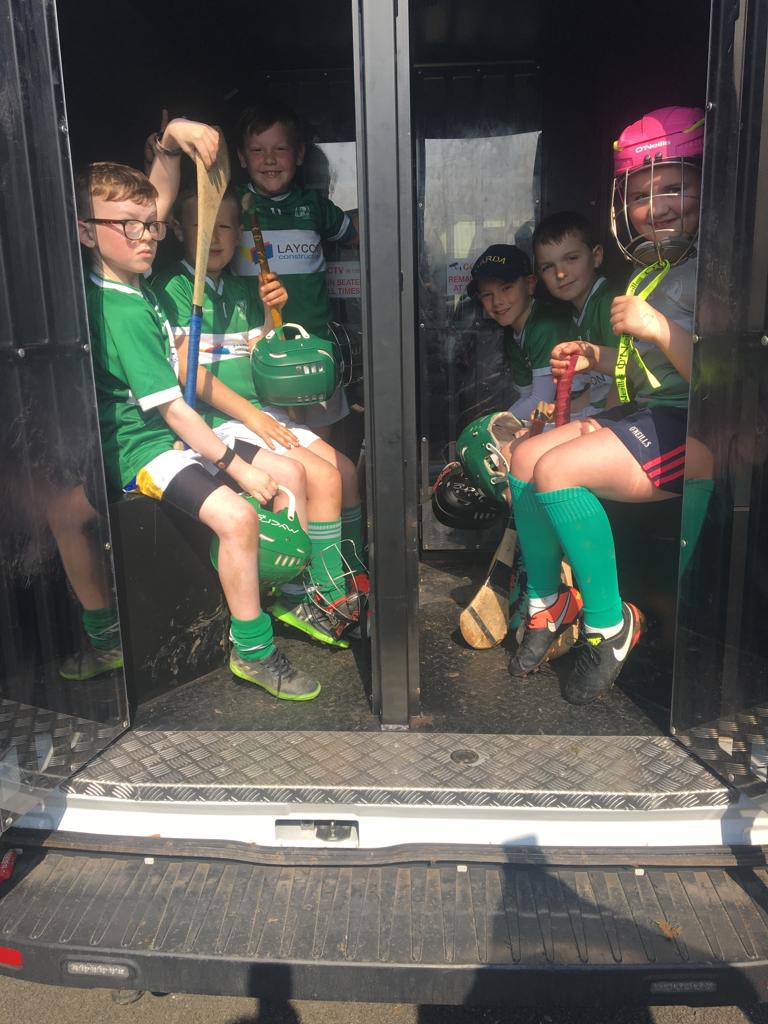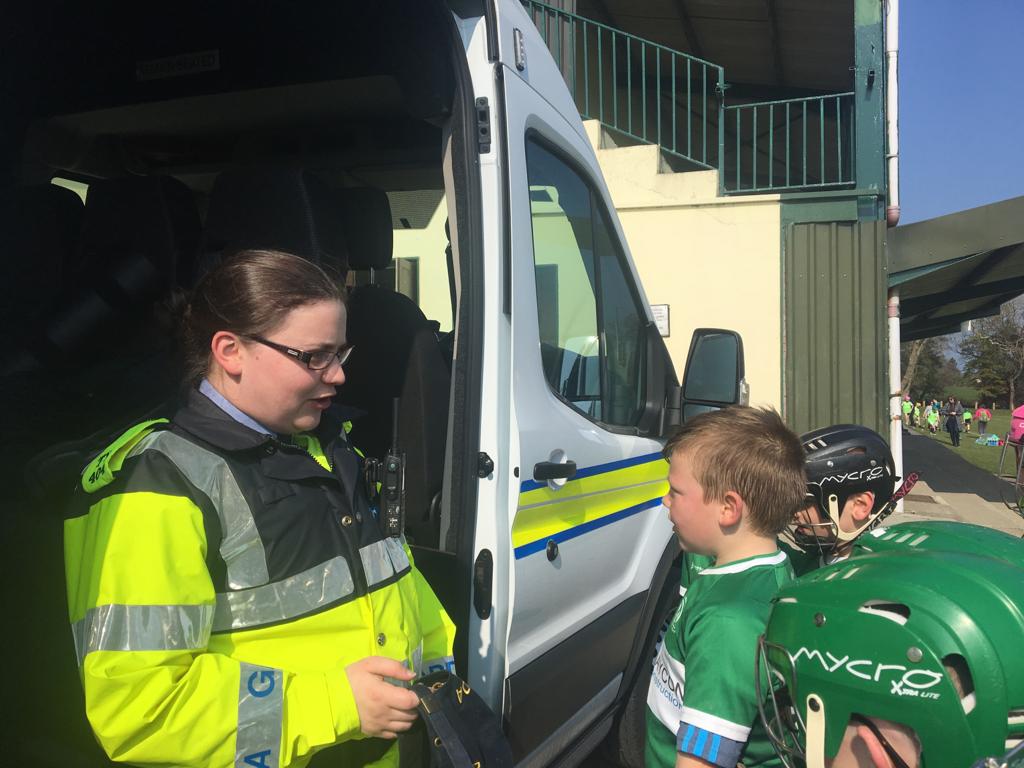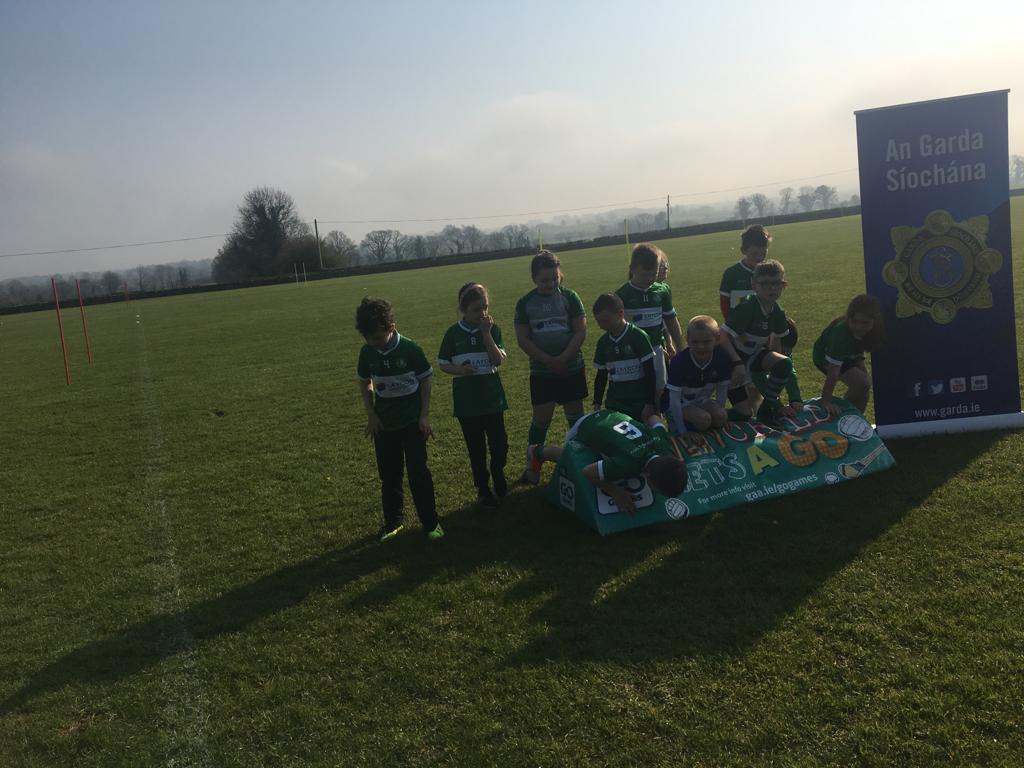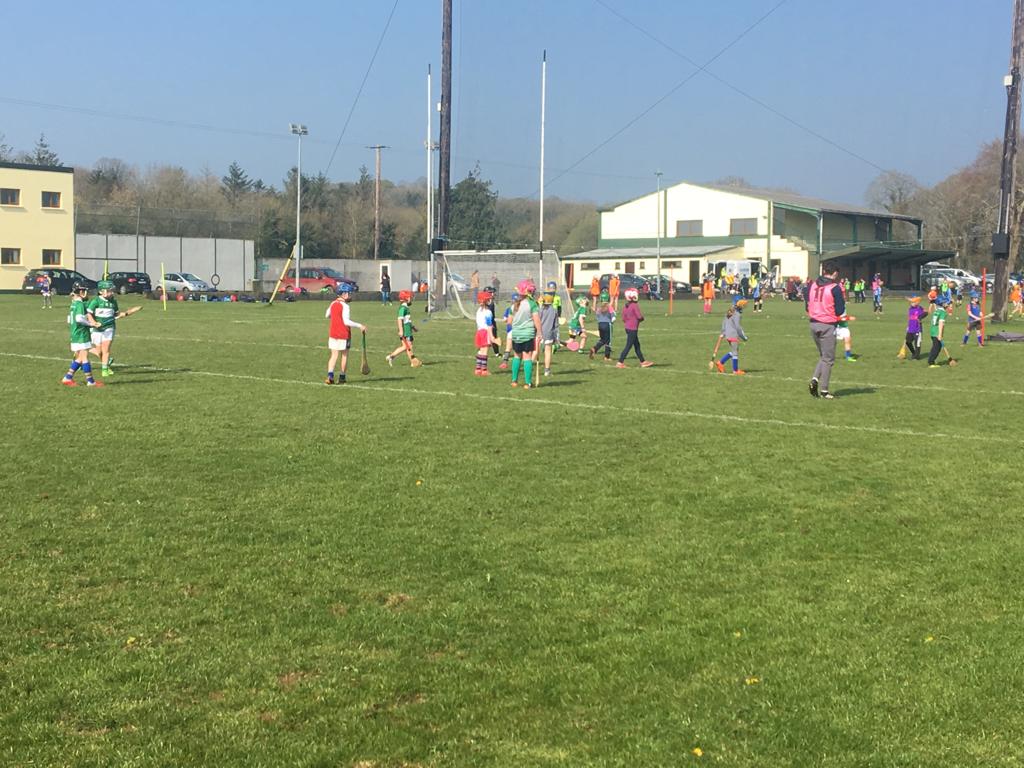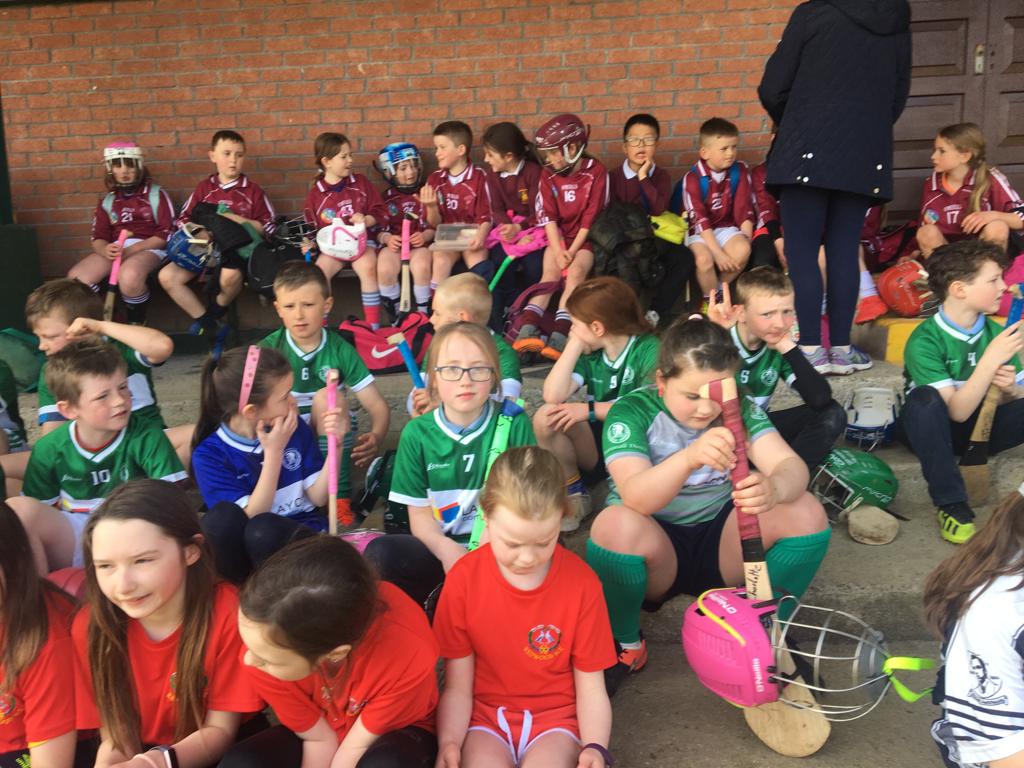 Some pictures of our 2nd class having a great day and getting to meet Tipperary hurler Padraig Maher
at the Garda blitz in Kilcoleman today. They won their games but most of all made great memories. Thanks to
Paudie Malone, North Tipp GDA 
and his helpers for all his fantastic work
Under 13 Hurling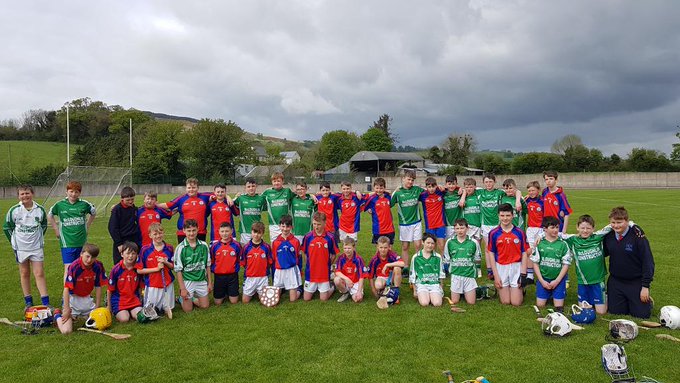 Well done to our under 13 hurlers who battled all the way to a North Final today before losing out to an excellent Boher NS team. Special mention referees Gerry and Ciaran and Bishop Harty NS and Borrisokane NS on a great days hurling. all the best to Boher in the future who subsequently went on to win a county final in June. Well done to our own 5th and 6th class boys who have improved all through the year.
First Holy Communion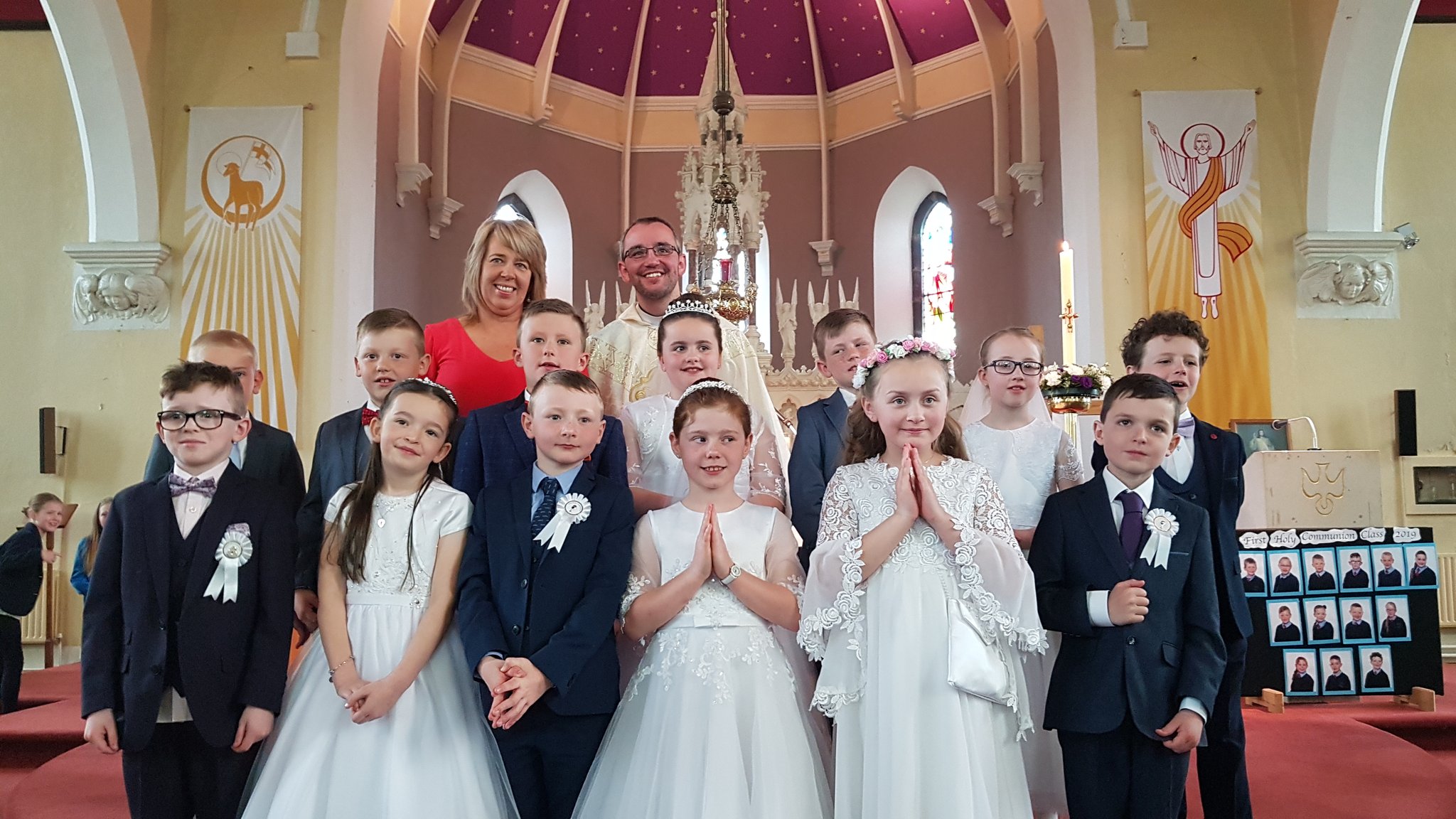 well done to our 13 2nd class who received their First Holy Communion from Fr Michael on May 4th. Thanks to Mrs Carey for all the hard work and to Mrs Farrell for organising and leading the choir. Highlight of the ceremony was a treasure hunt led by Fr Michael.
School Painted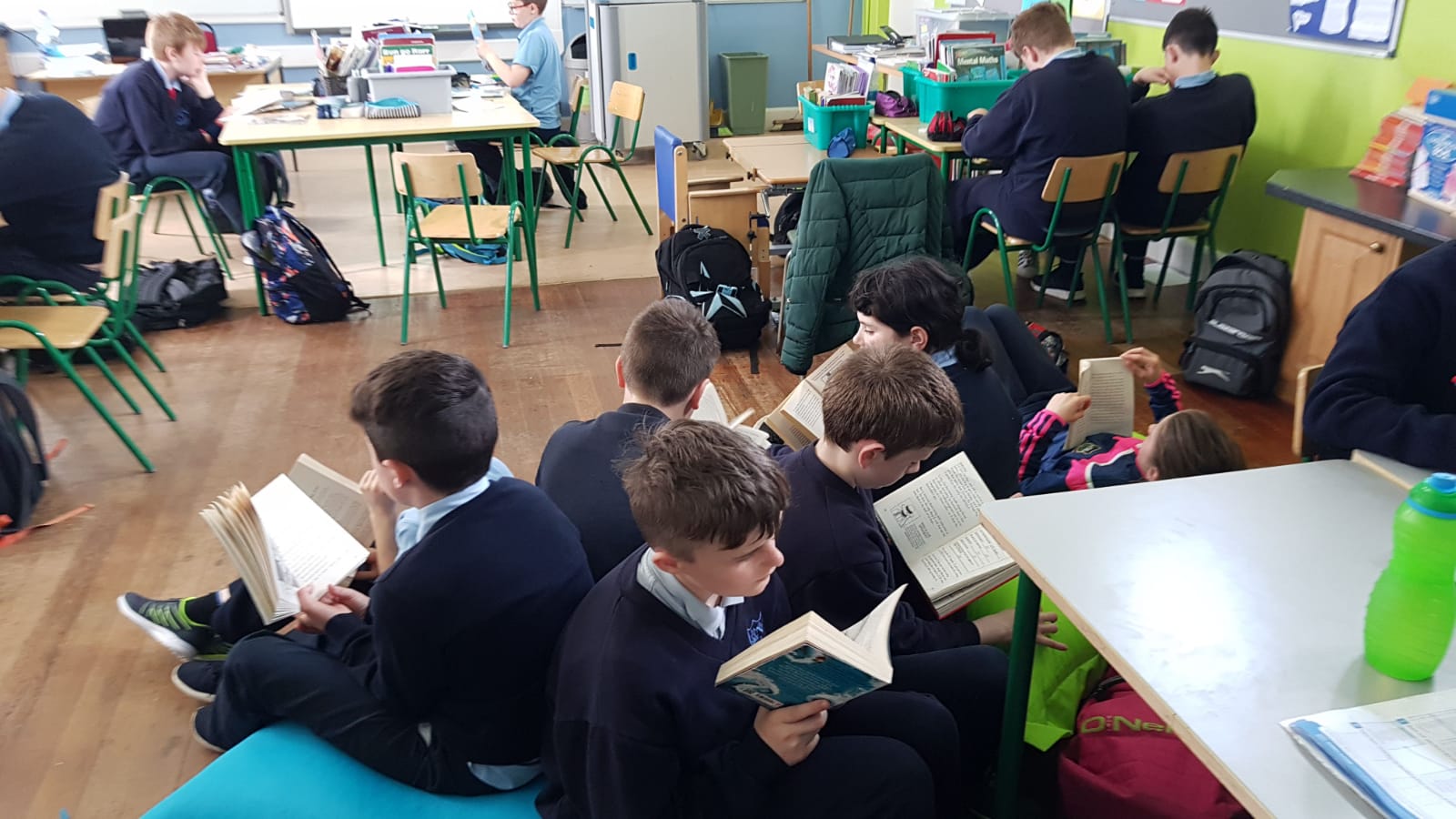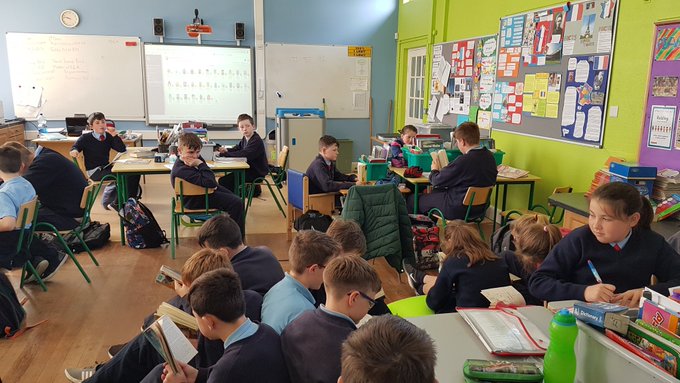 Thank you to local painter Christy Slattery who once again helped us re-decorating our school this time in the original part of the school. We really like our new classroom colours in 6th class.
School Tours
Our seniors tour this year went to Expolorium in Dublin and our Junior tour went to UL. Check out all the action here https://www.tderryns.mystagingwebsite.com/index.php/school-tours-2019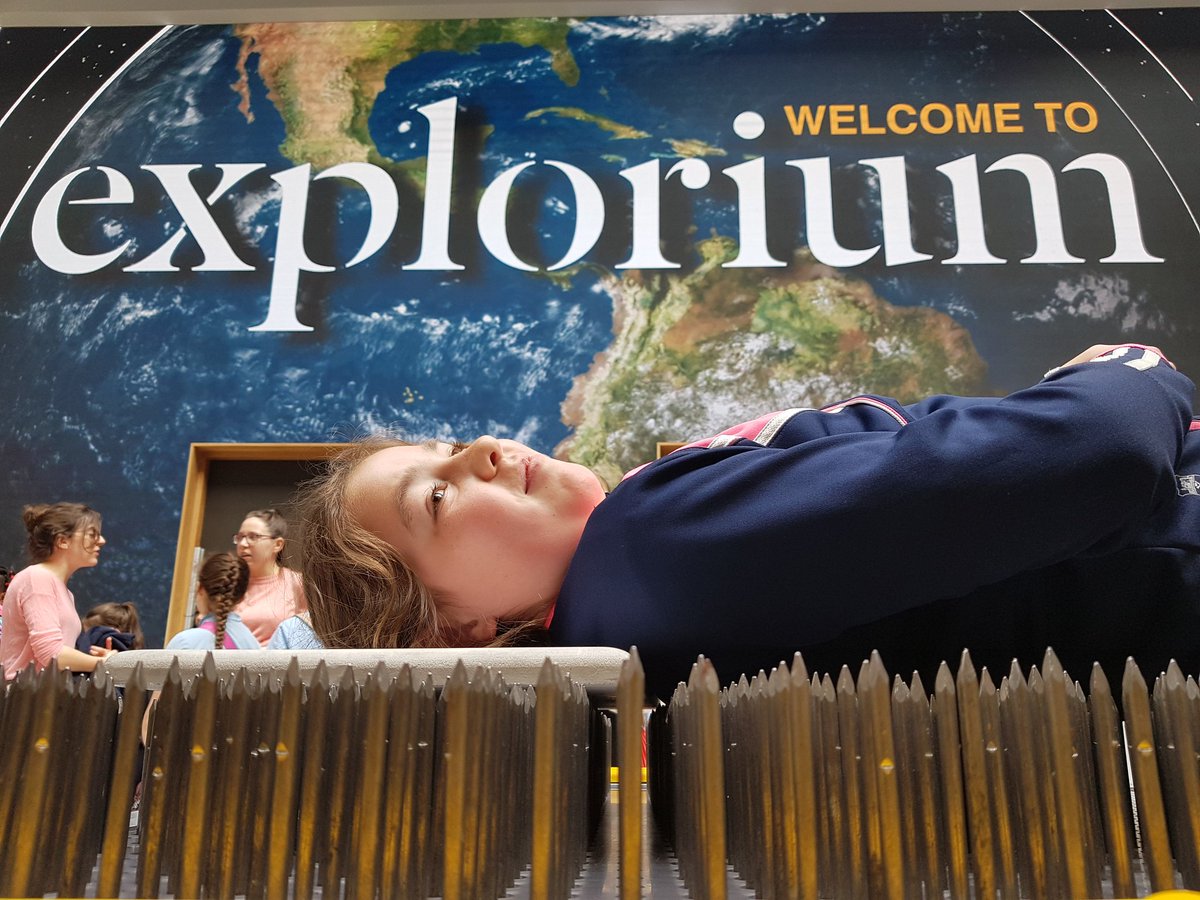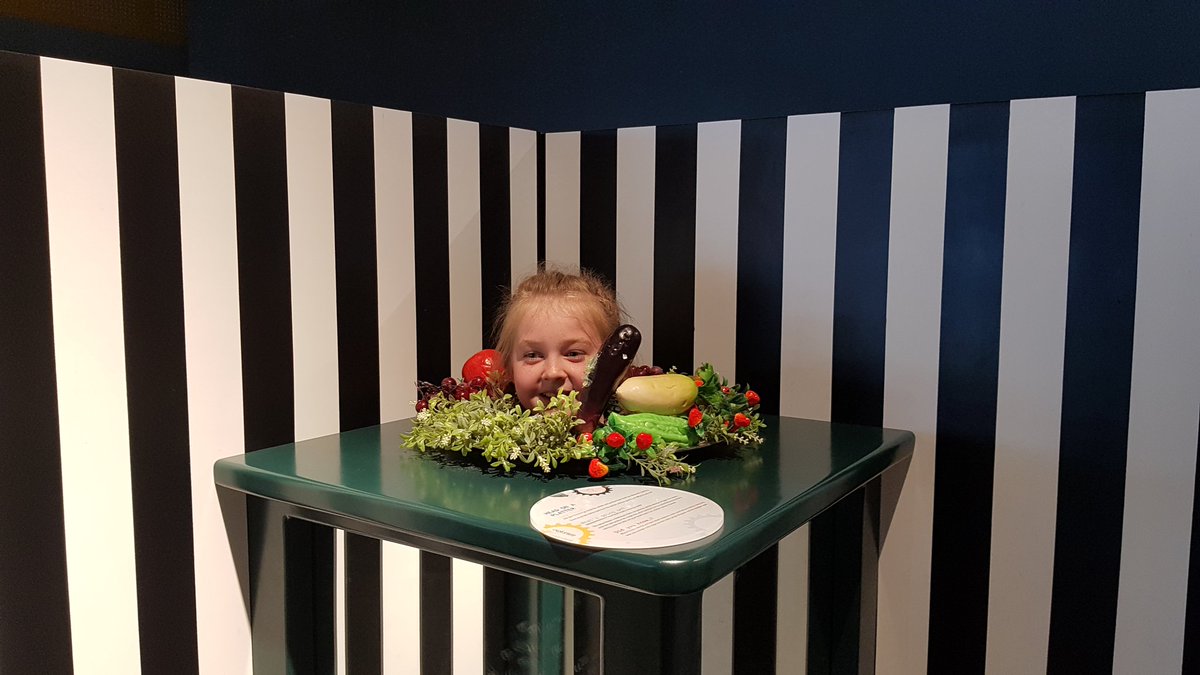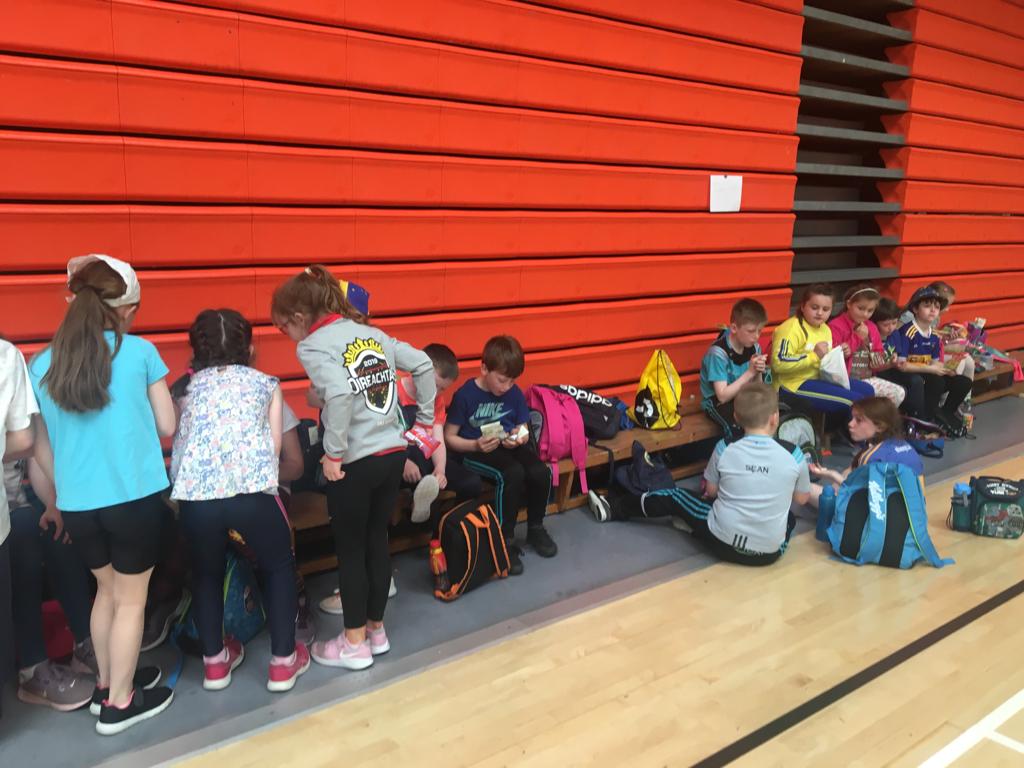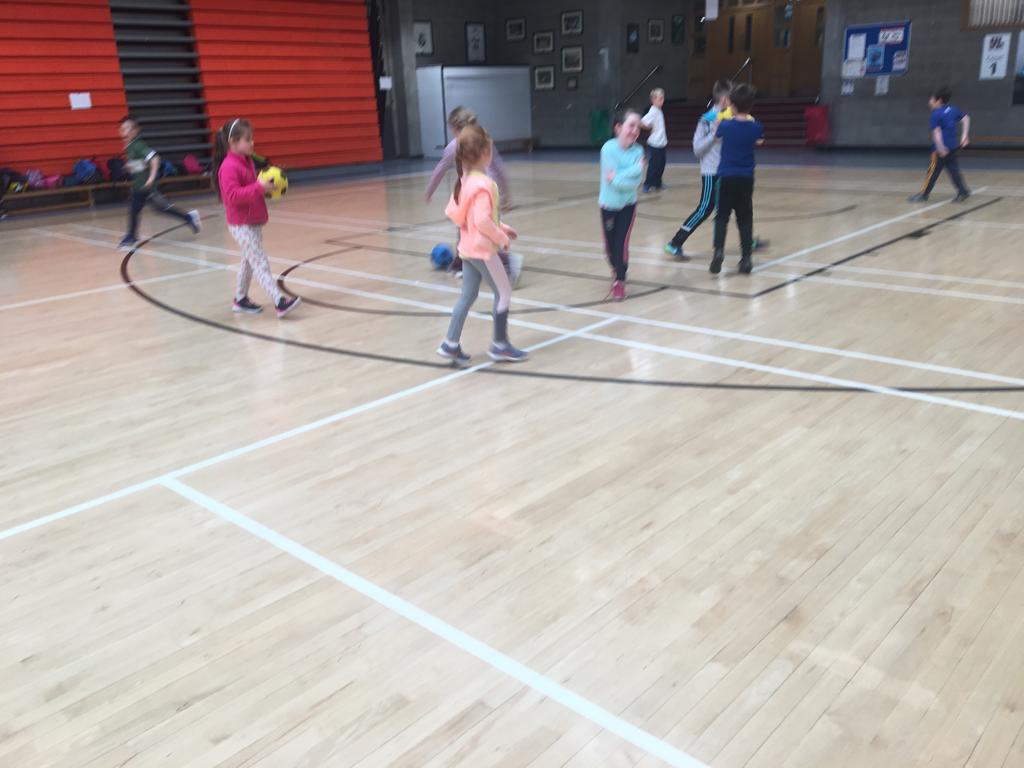 Astro Turf Opening
Our Astro Turf pitch was officially opened at a memorable occasion on Friday May 30th. A huge crowd gathered and it was great to welcome Fr Teehan back to the school to perform the necessary. It was also fitting to have Cllr Mattie Ryan Coole there also. A presentation was made on the night to Fr Willie and a charity soccer match took place to mark the occasion. Food was served in the marquee and Yvonne Ryan helped to organise fun sporting events for the children. A huge thank you to all those who helped and check out the galleries page here for more pictures of the night  https://www.tderryns.mystagingwebsite.com/index.php/astro-opening-night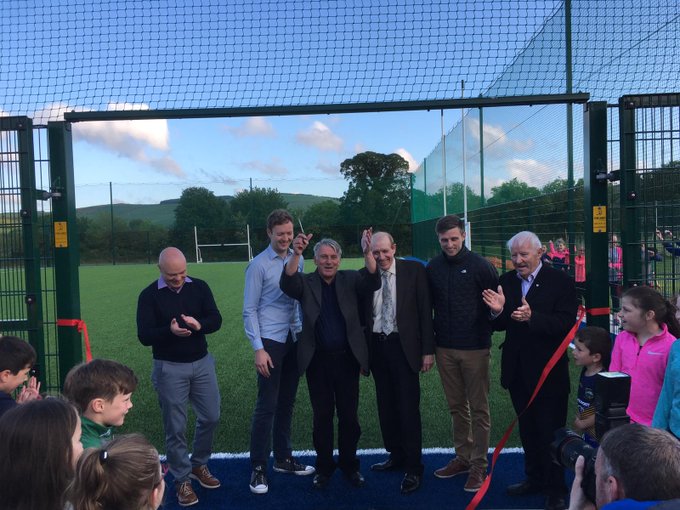 Fun & Run
As part of our application for a GAA 5 star flag, PAudie Malone North Tipperary GDA came to the school to play the all inclusive Fun and Run game with us which is part of the process. This highly enjoyable game was played by all classes and is fun whther you have an interest in GAA or not. We were blessed with the weather and thank you to Paudie and JP for all his coaching in the school throughout the year.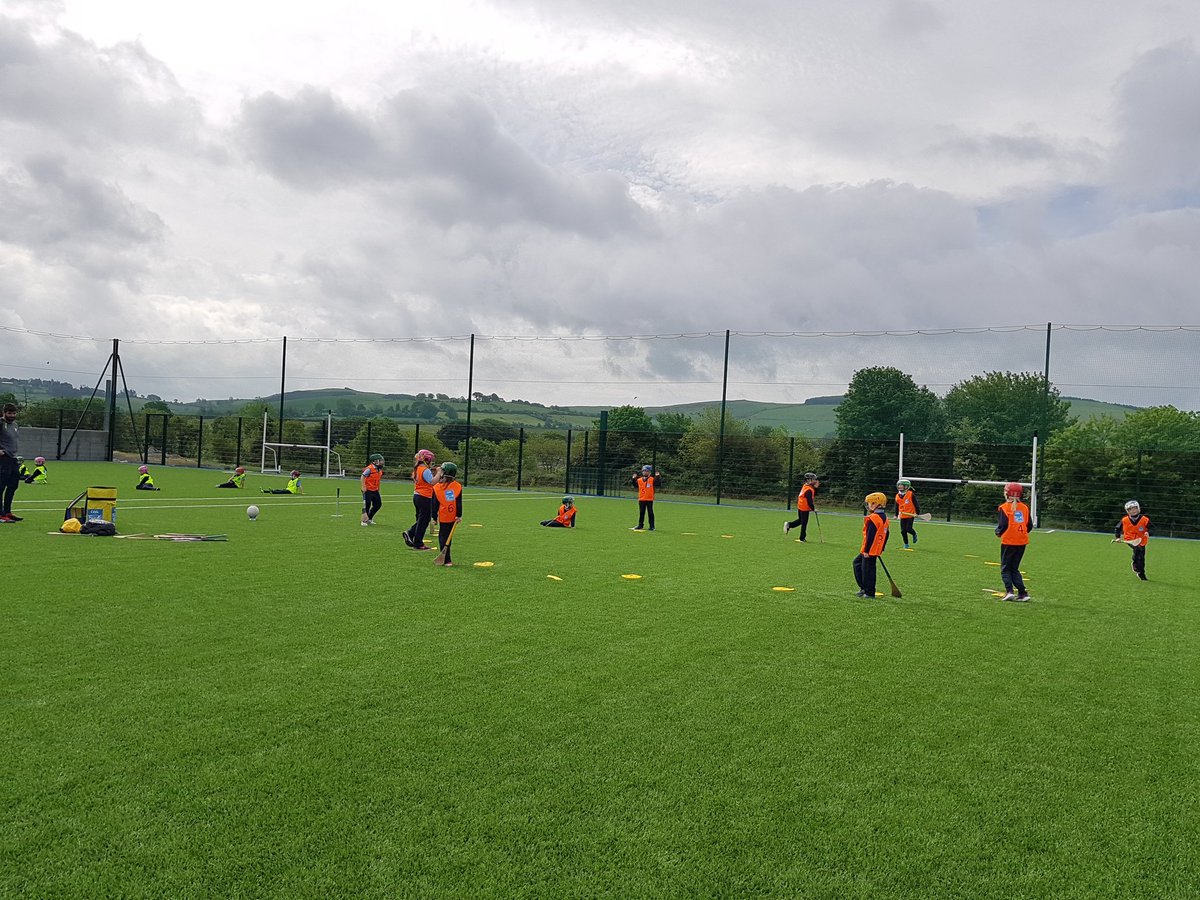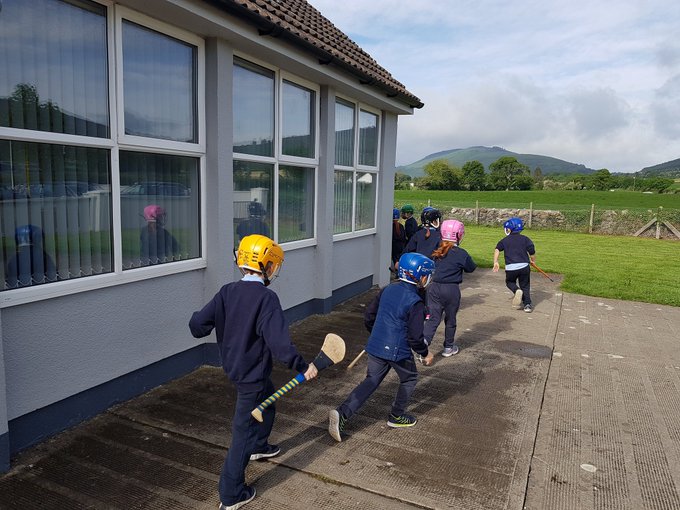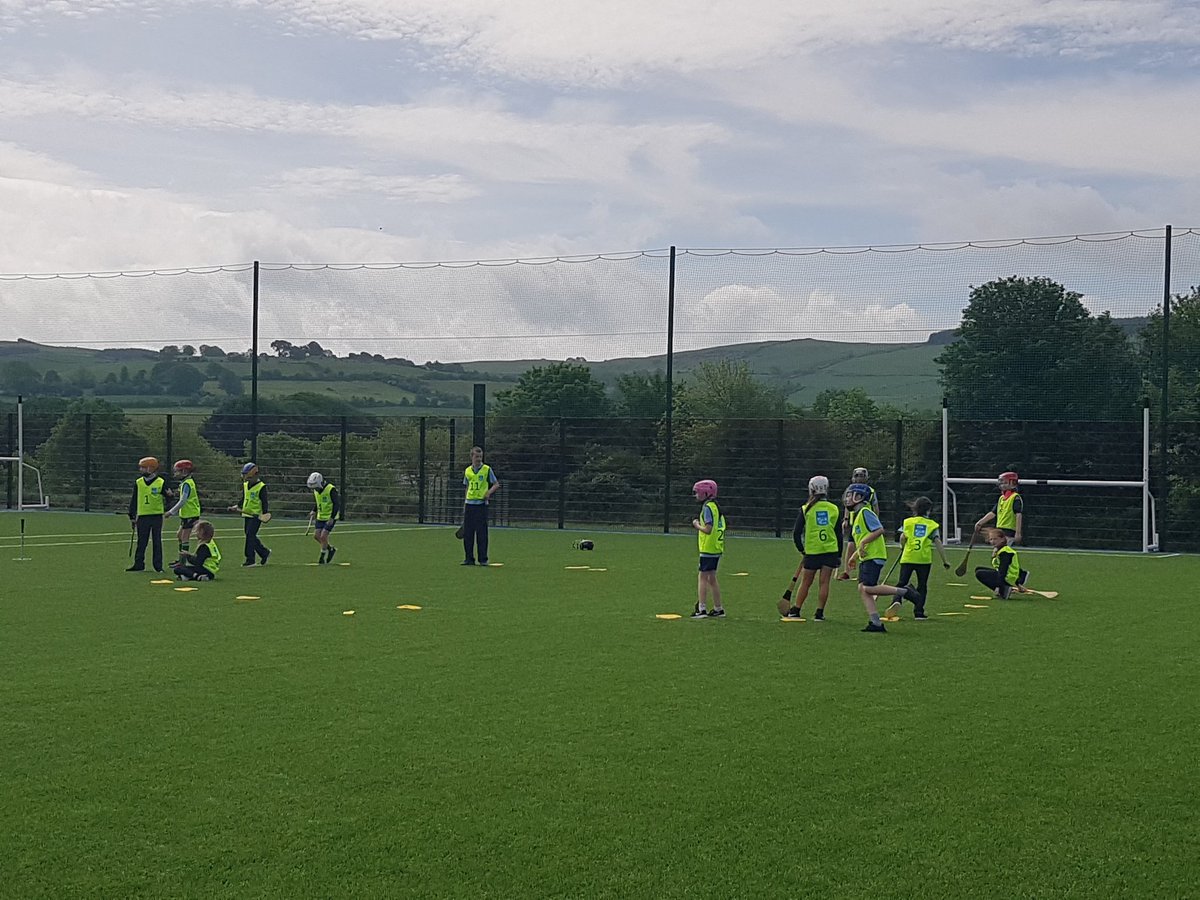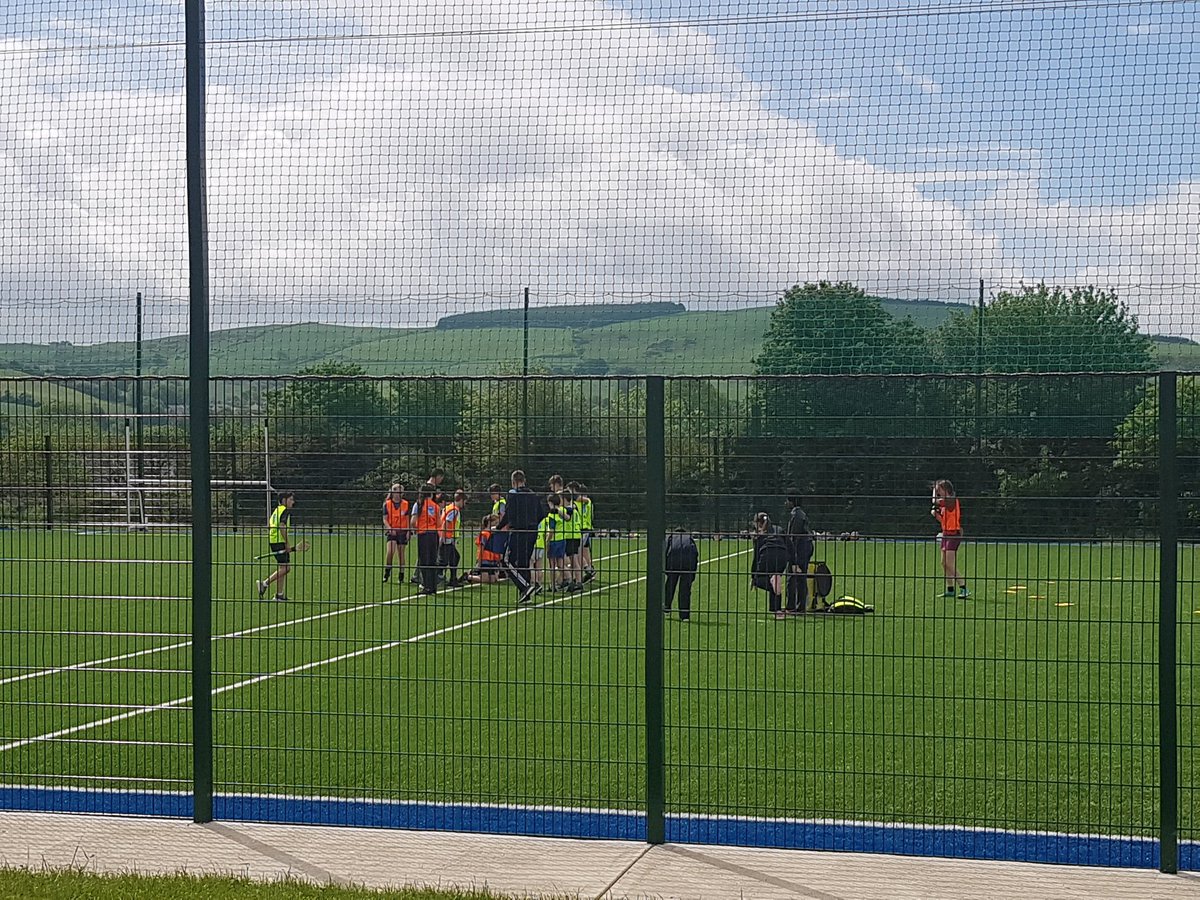 School Sports Day
Thanks again to Rody and Sean for helping us on our Sports Day this year, We  were lucky with the weather and it was great to take part in the races as well as playing Tag Rugby, Spikeball, Dodgeball and the obstacle course. We also had a nice surprise when the ice-cream van arrived. We hope we get the weather this summer just like last which allowed us to build our astro pitch. Check out more images from the Sports Day here https://www.tderryns.mystagingwebsite.com/index.php/sports-day-2019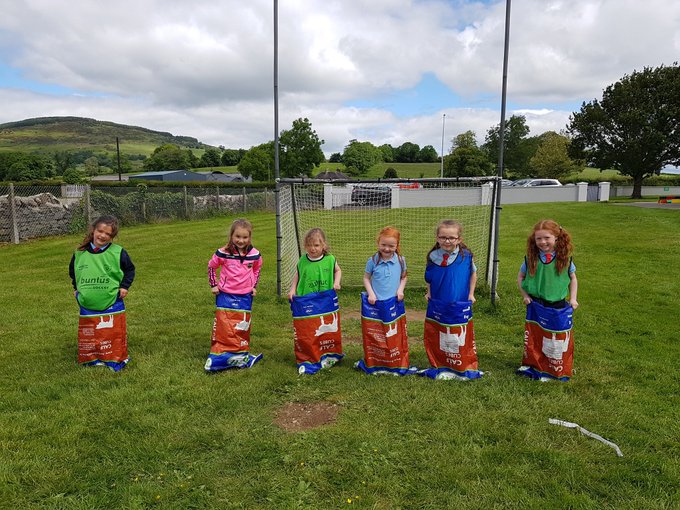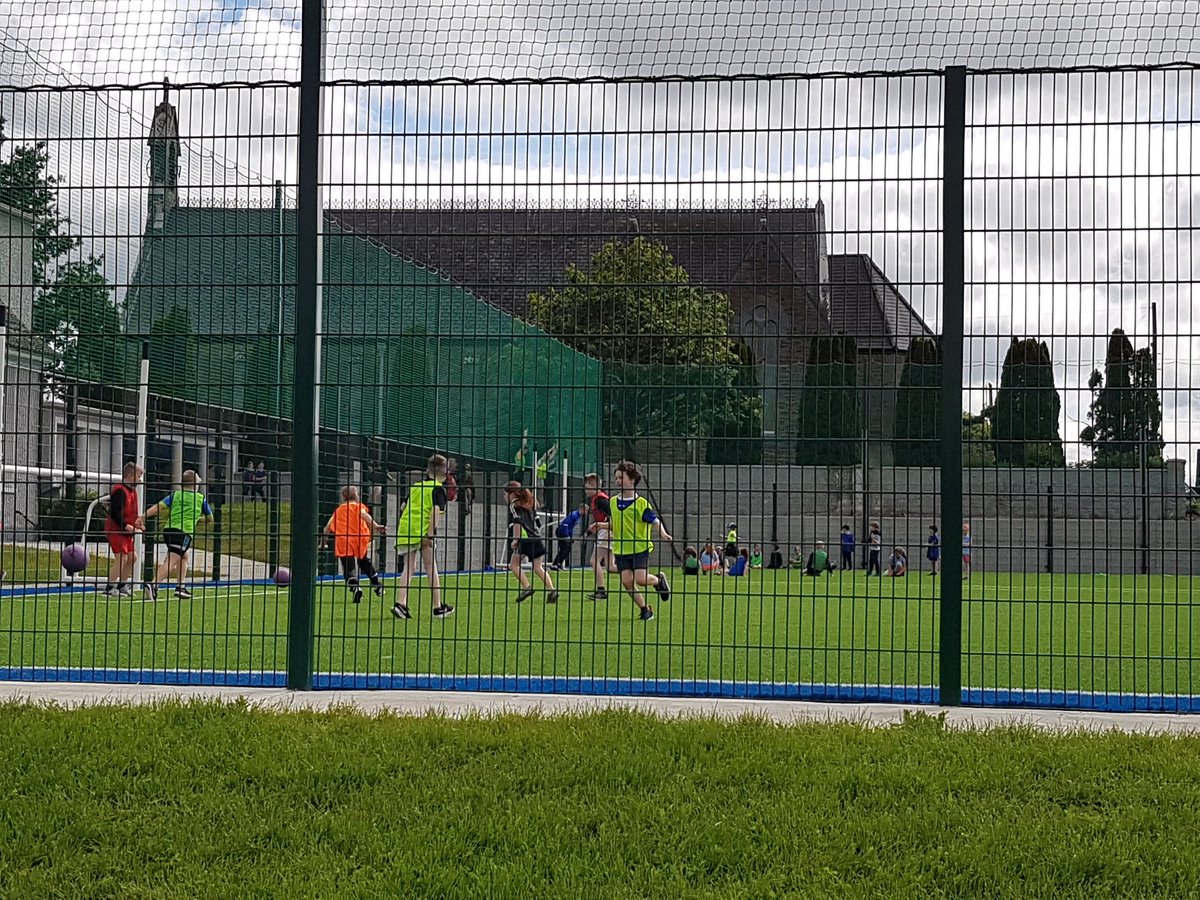 Snow White and the 7 Mental Health Helpers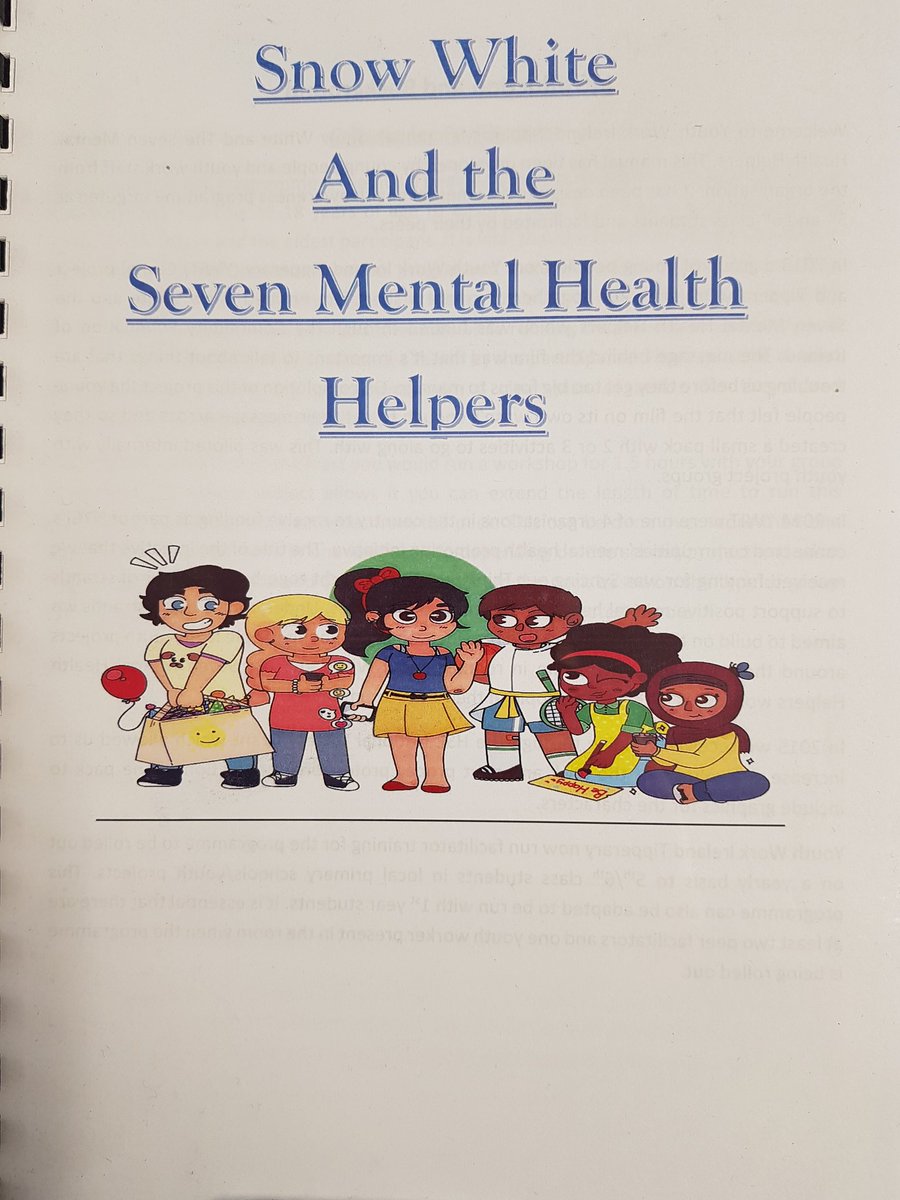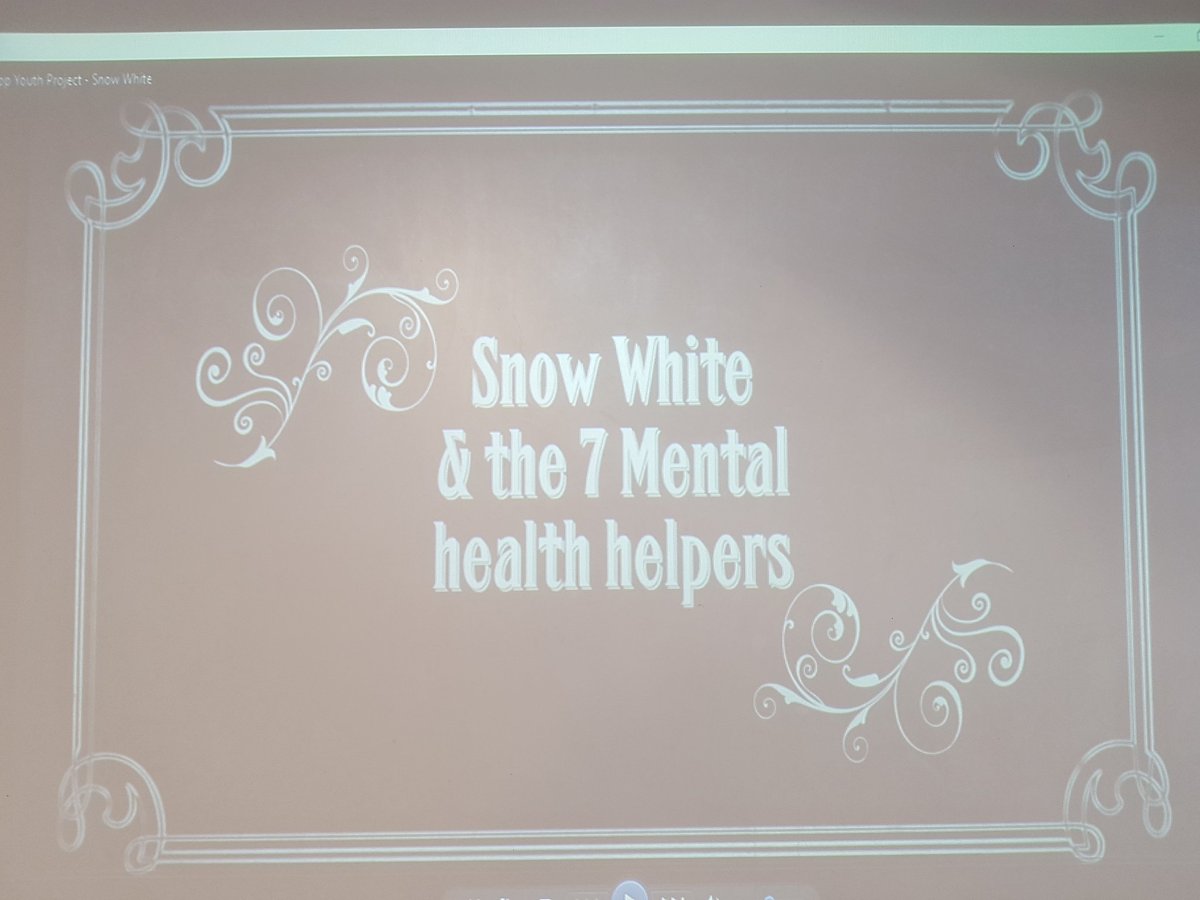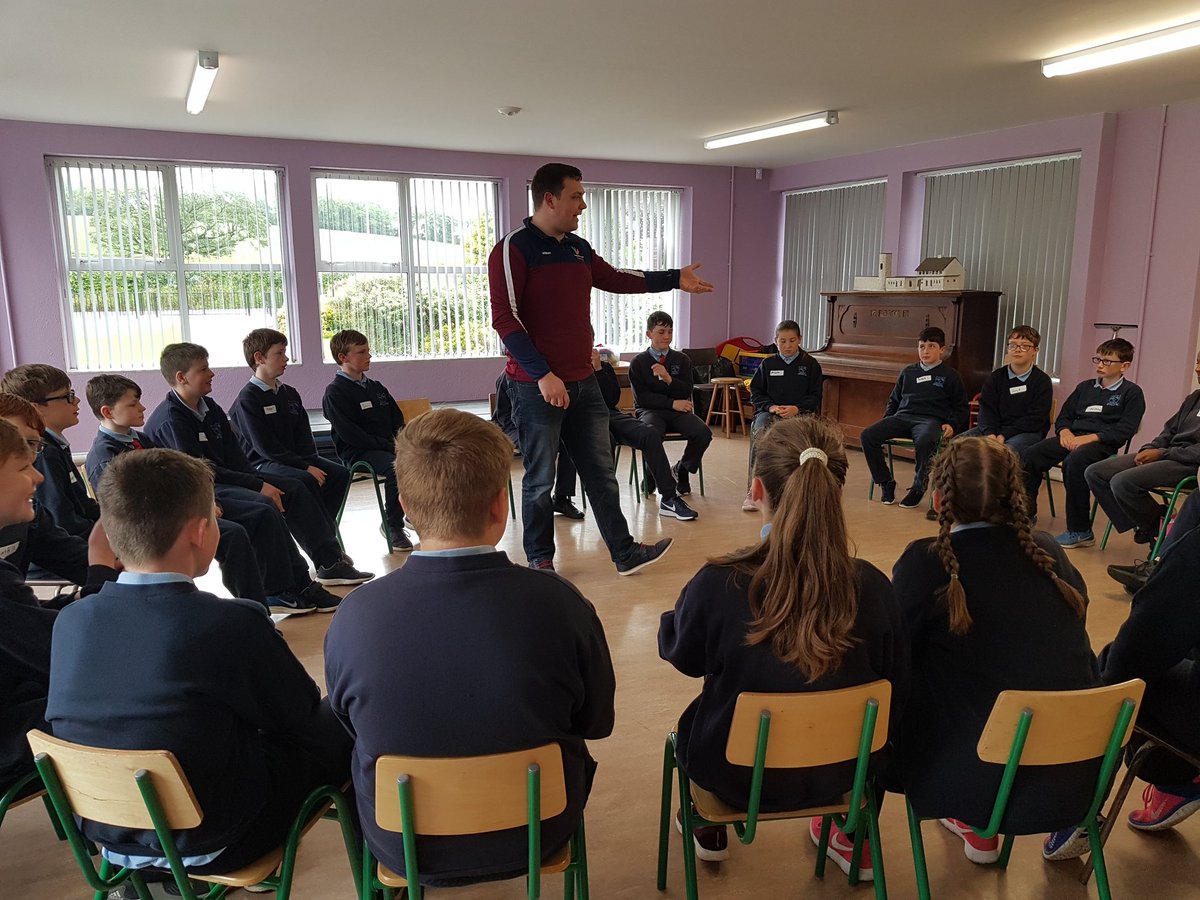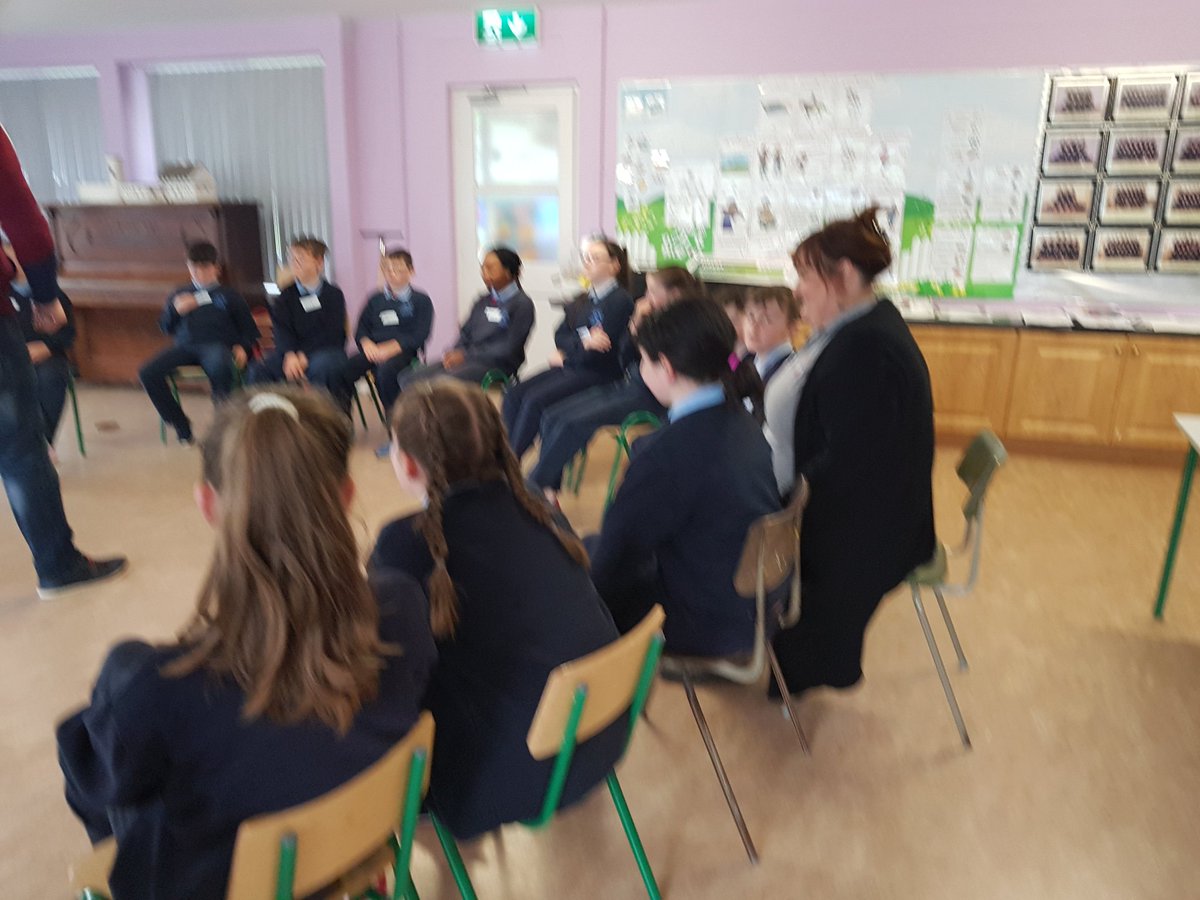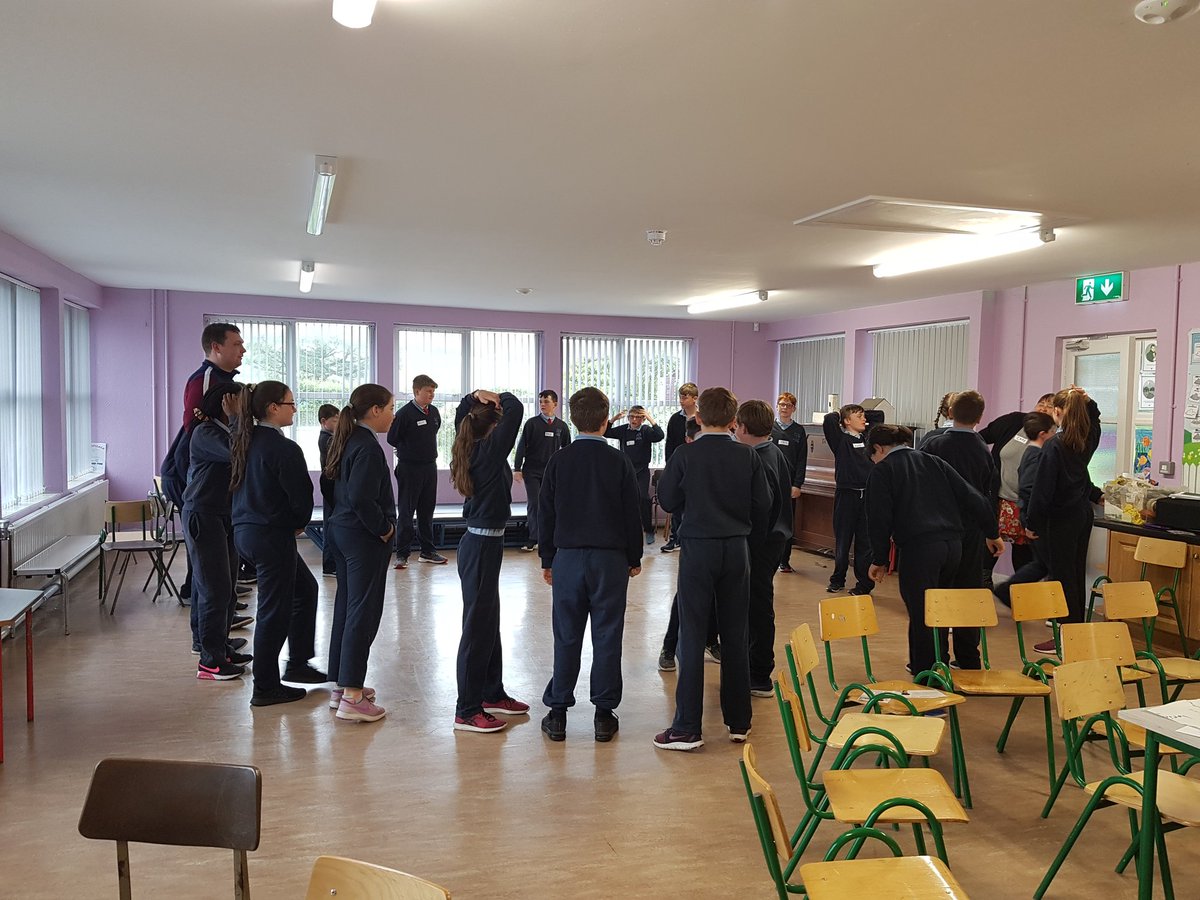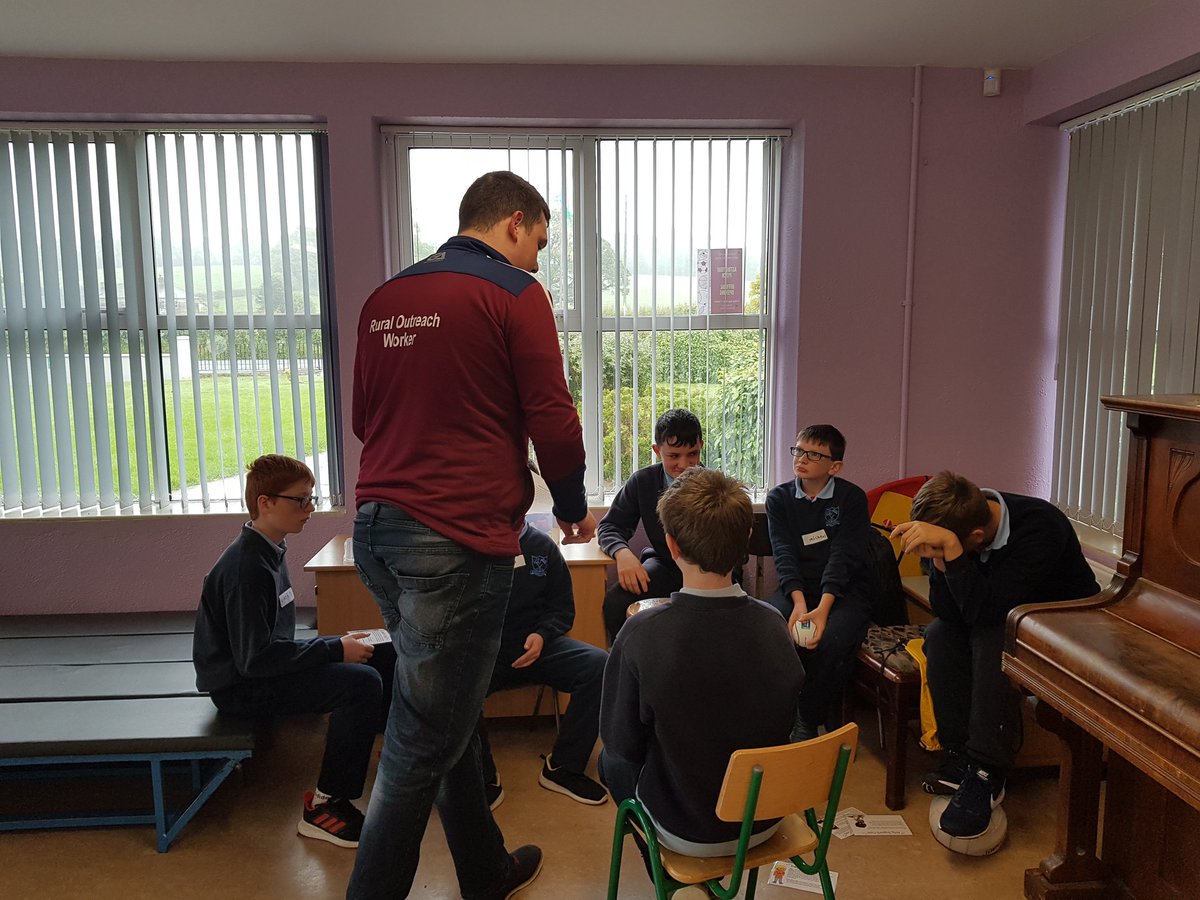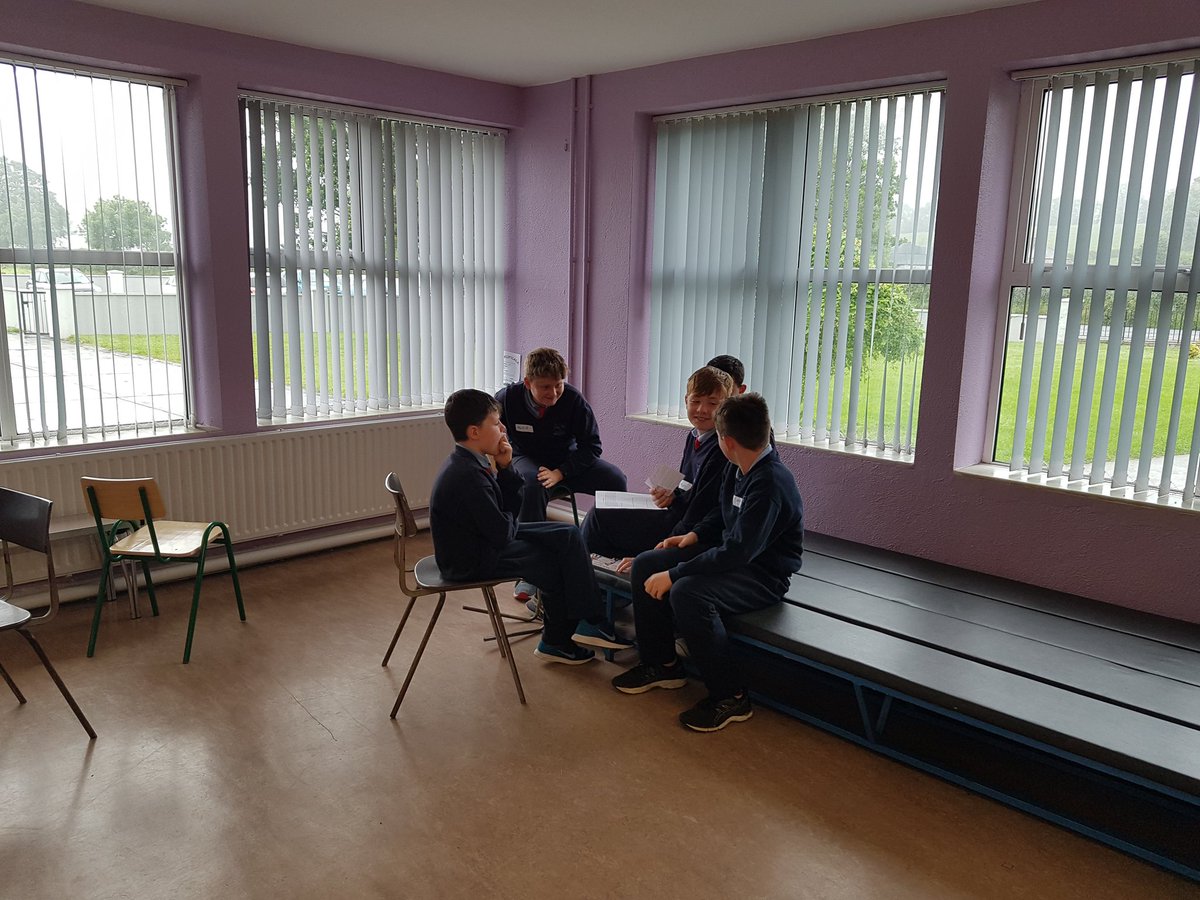 Our friends William and Cate (not of Royal family fame) but from Youth Work Ireland Tipperary came and delivered this very impressive programe to children in 5th and 6th class as part of their RSE and Mental Health awareness programme. We highly recommend this programme. Read below for more information.
'Snow White & the Seven Mental Helpers' was developed by young people and Youth Work
Staff in YWIT as a mental health awareness programme which is a peer led workshop run by
Young People for Young People. The workshop would be facilitated by a group of trained
young people aged 15-17 years, accompanied and supported by YWIT youth worker.
The 90 minute workshop has been developed to help support young people in understanding
the area of mental health and in reducing the stigma around mental health through a range of
participative and interactive activities. It is a fun, dynamic and visual workshop which involves a
short film, discussions and looking at different age-appropriate issues and scenarios, problem
solving using games and group work.
The main message of the workshop is help the young people understand just like physical
health that everyone has mental health that needs to be looked after on a daily basis and it's
about highlighting the tools we can use to help us manage the ups and downs of everyday life.
The workshop aims to highlight the importance to get help about things that are troubling us
before they get too big for us to manage. The Seven Mental Helpers are examples of the tools
we can use to help, as sometimes it helps to talk, or maybe using our creativity to explore how
our feeling would help or maybe having a laugh will help or maybe getting extra information will
help or spending time outdoors could help us or maybe getting a little extra support from our
doctor would be the thing that could help is.
The benefits of the workshop include increased understanding of mental health related issues,
increased coping strategies and the progarmme links with anti-bullying, self-care and resilience
building, and transition skills especially for those advancing to second level.
Teddys Bear Picnic
One of our favourite days of the year for children in our younger classes is the Teddy Bears Picnic and this year was no different with the school resembling a Teddy Bear factory on the morning of the event. From Paddington, to Buzz and Stitch to Danger Mouse all characters were well represented on this years event and thank you to Mrs Mcloughlin and Mrs Carey for all the yummy treats on the morning as well.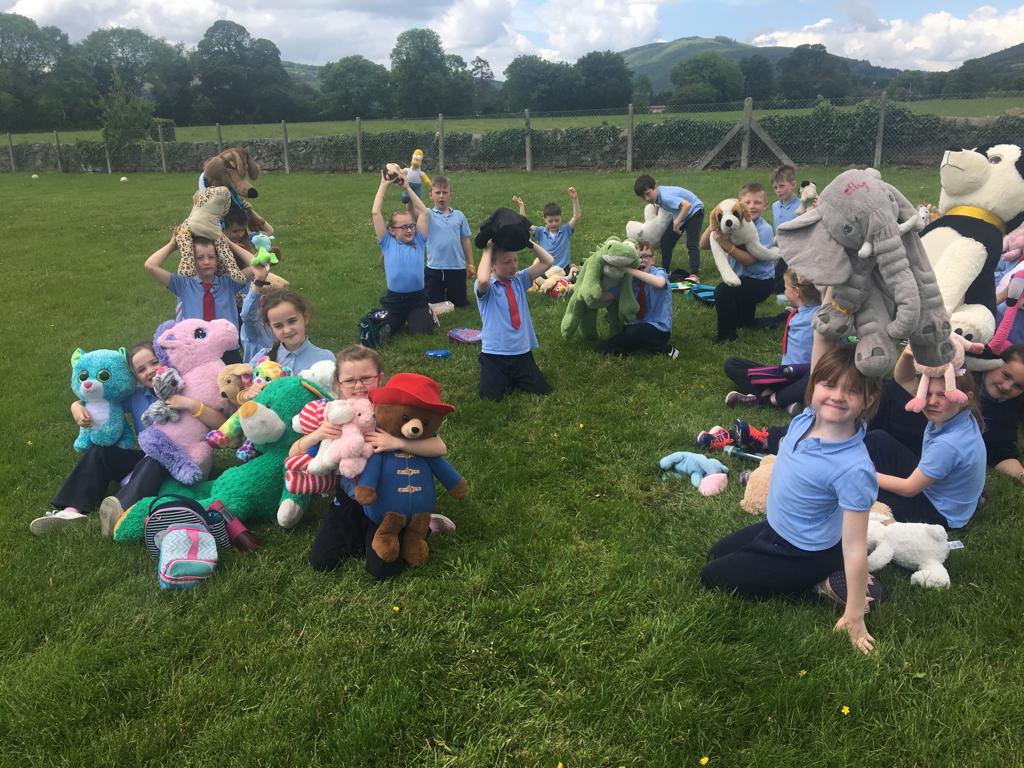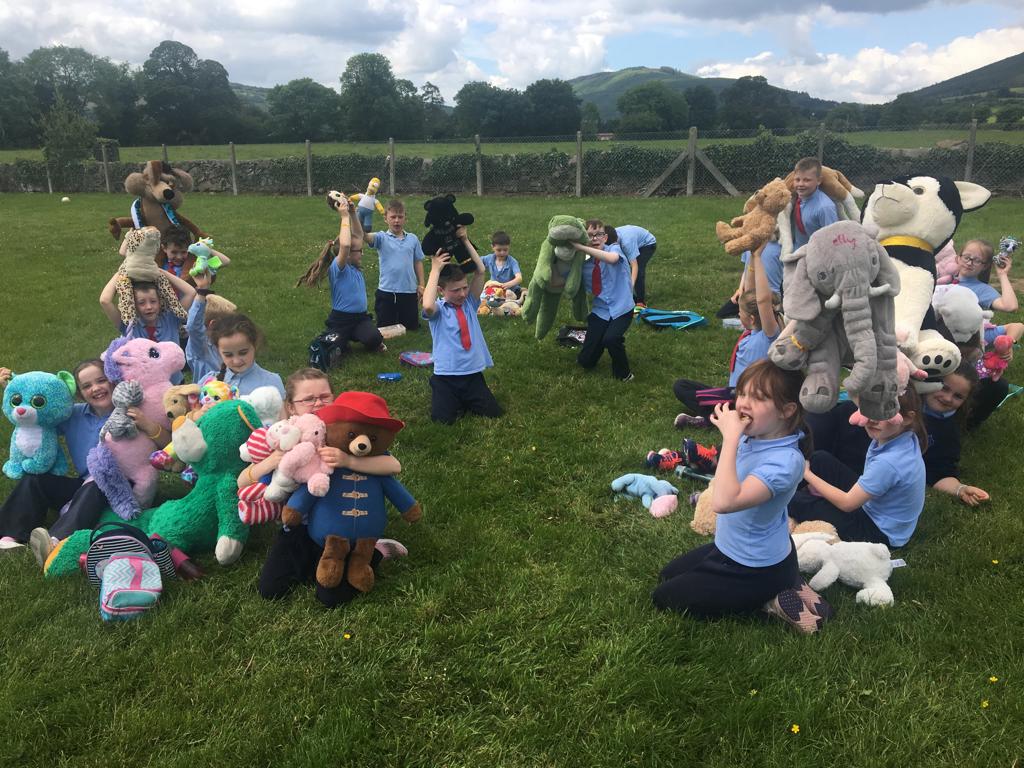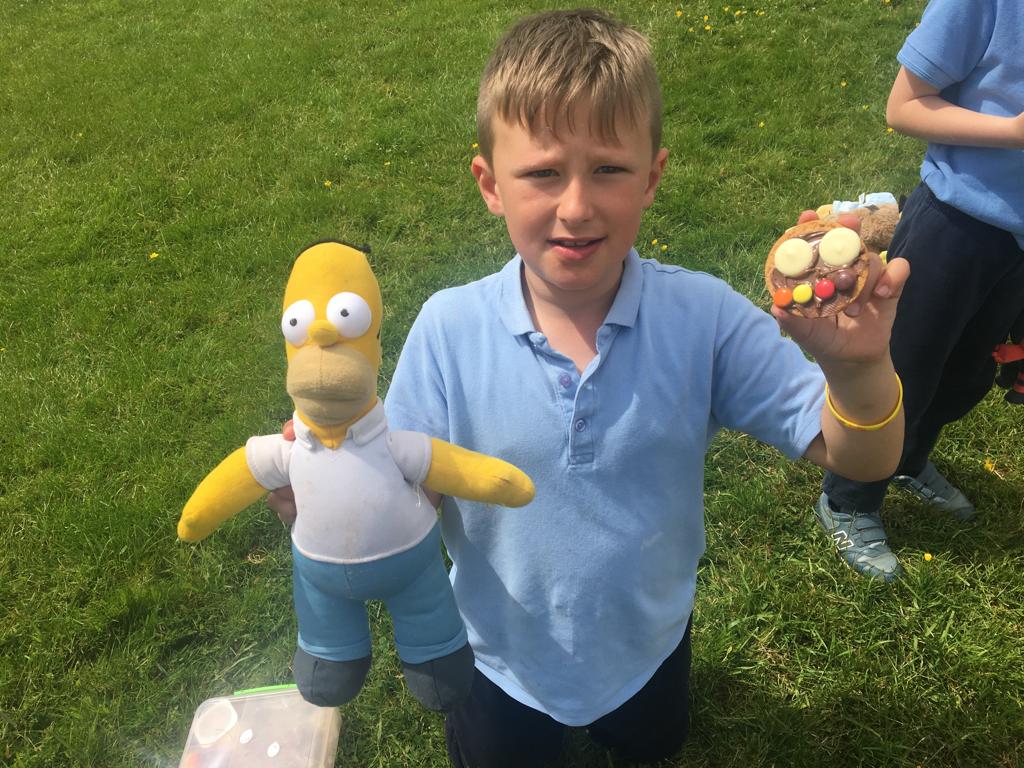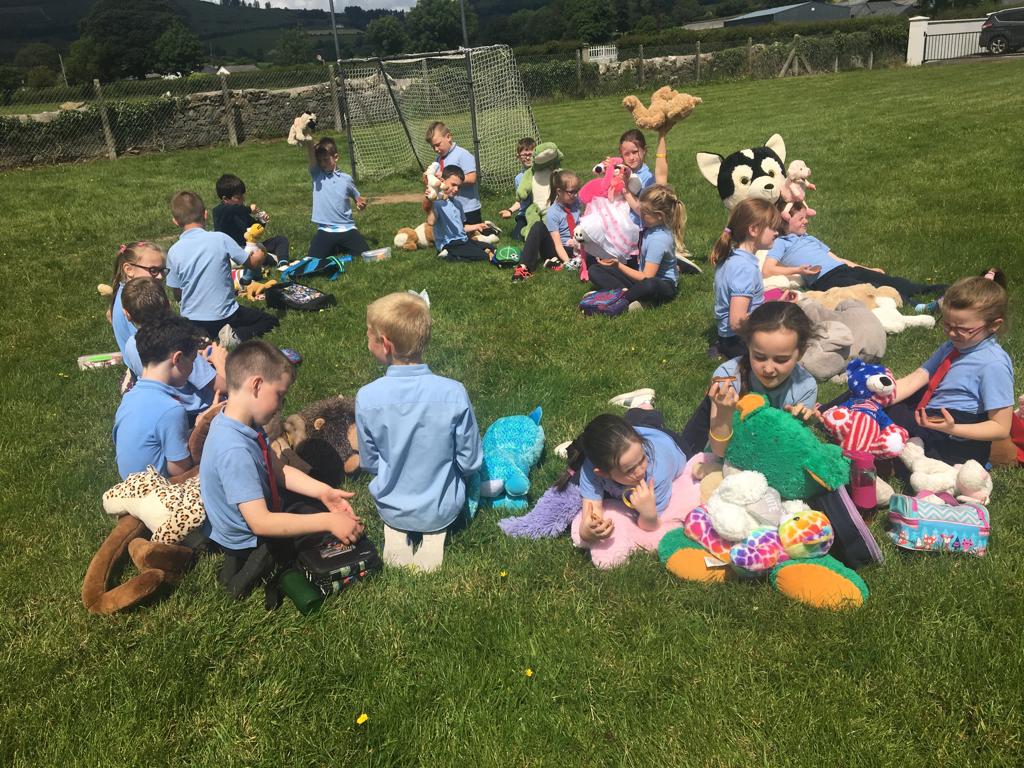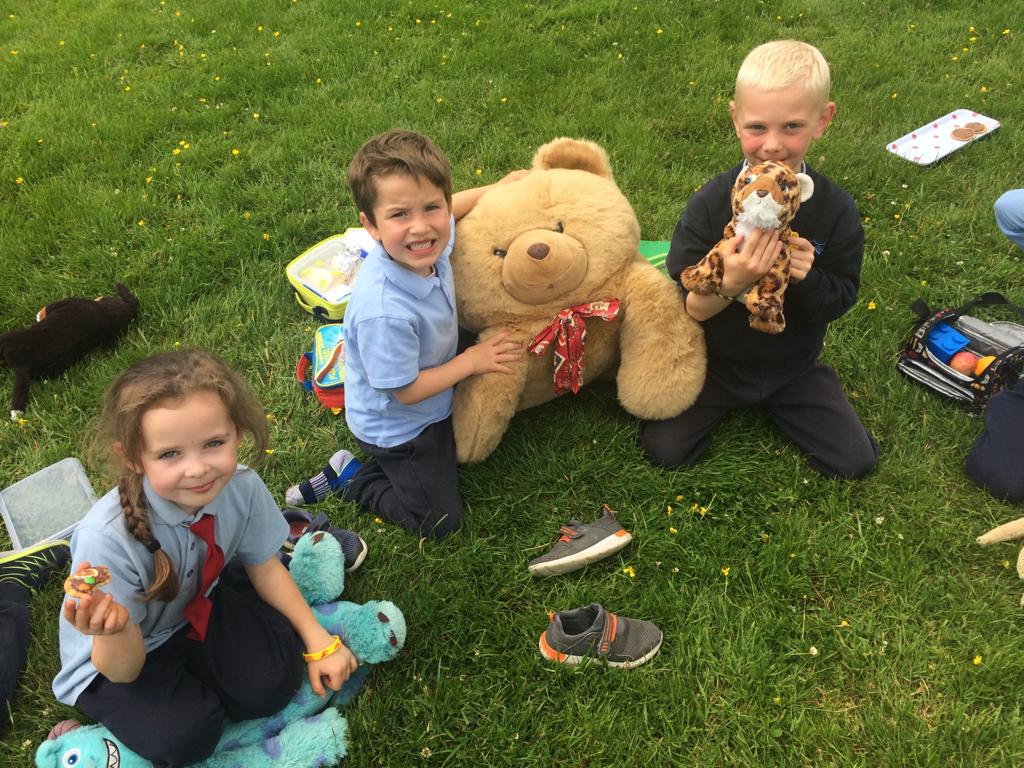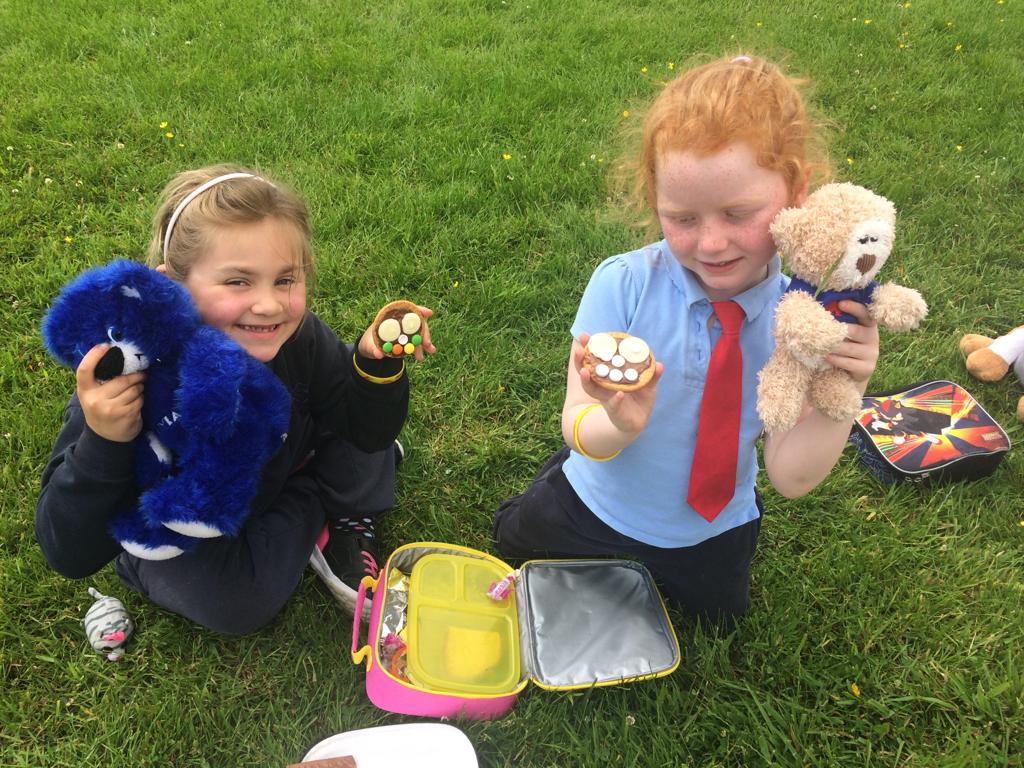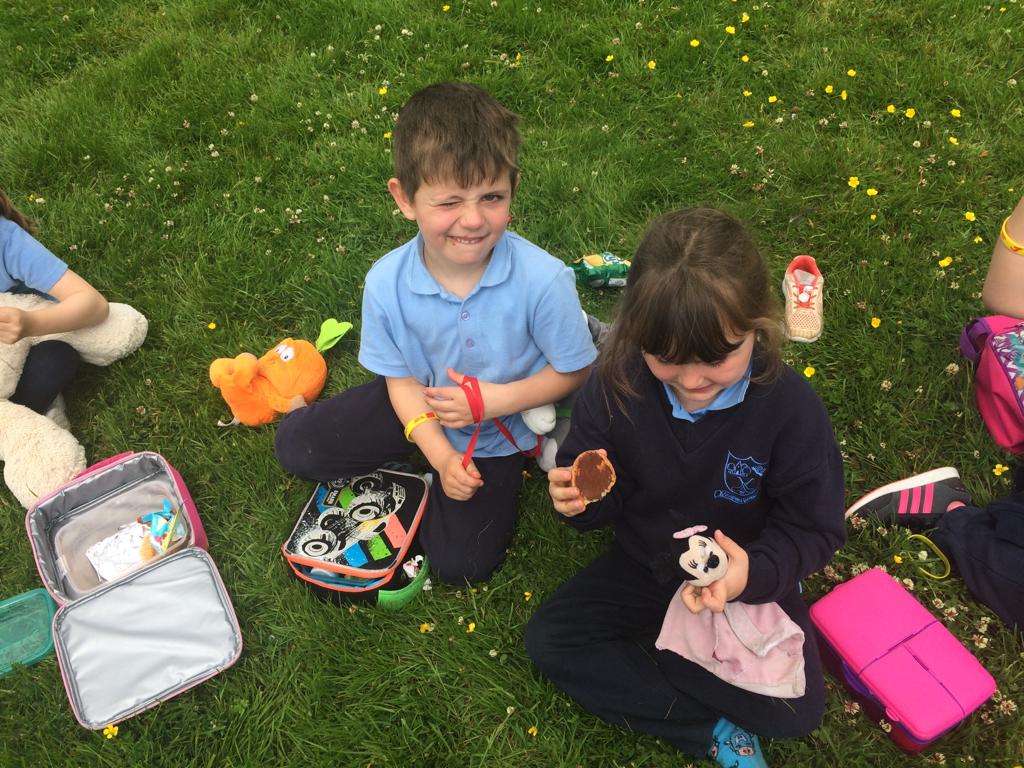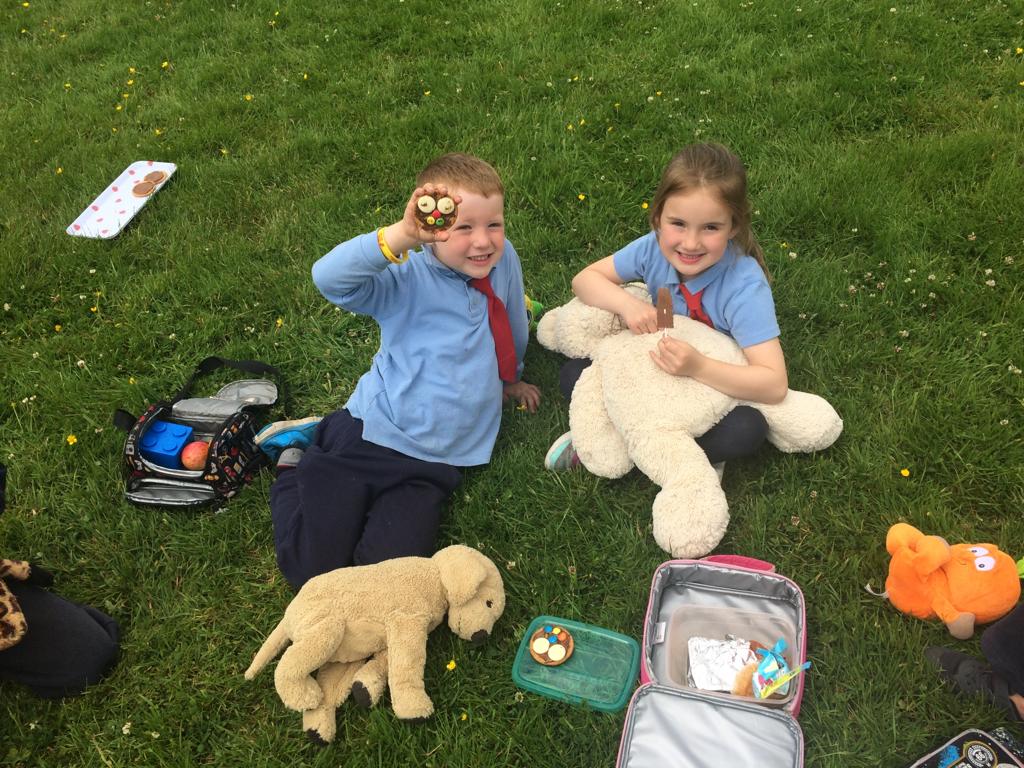 Bibi and Maurices visit from our partner school in Nigeria
Our frineds from the Beacon of Hope Mercy and Azozo school came to visit just before the holidays to tell us all about what had happened in Nigeria since we me last summer. Last year we donated furniture and notice boards to the school. This year the children undertook to provide something more substantial so with various fundraisers over the year we were able to present Bibi with a laptop and a projector on the day as well as speakers and a backpack. We skyped the school in Igwe to chat and their principal told us how thankful they were and they sung a song for us. We sung " Templederry my Home" for them. We hope to build stronger links with them in the future.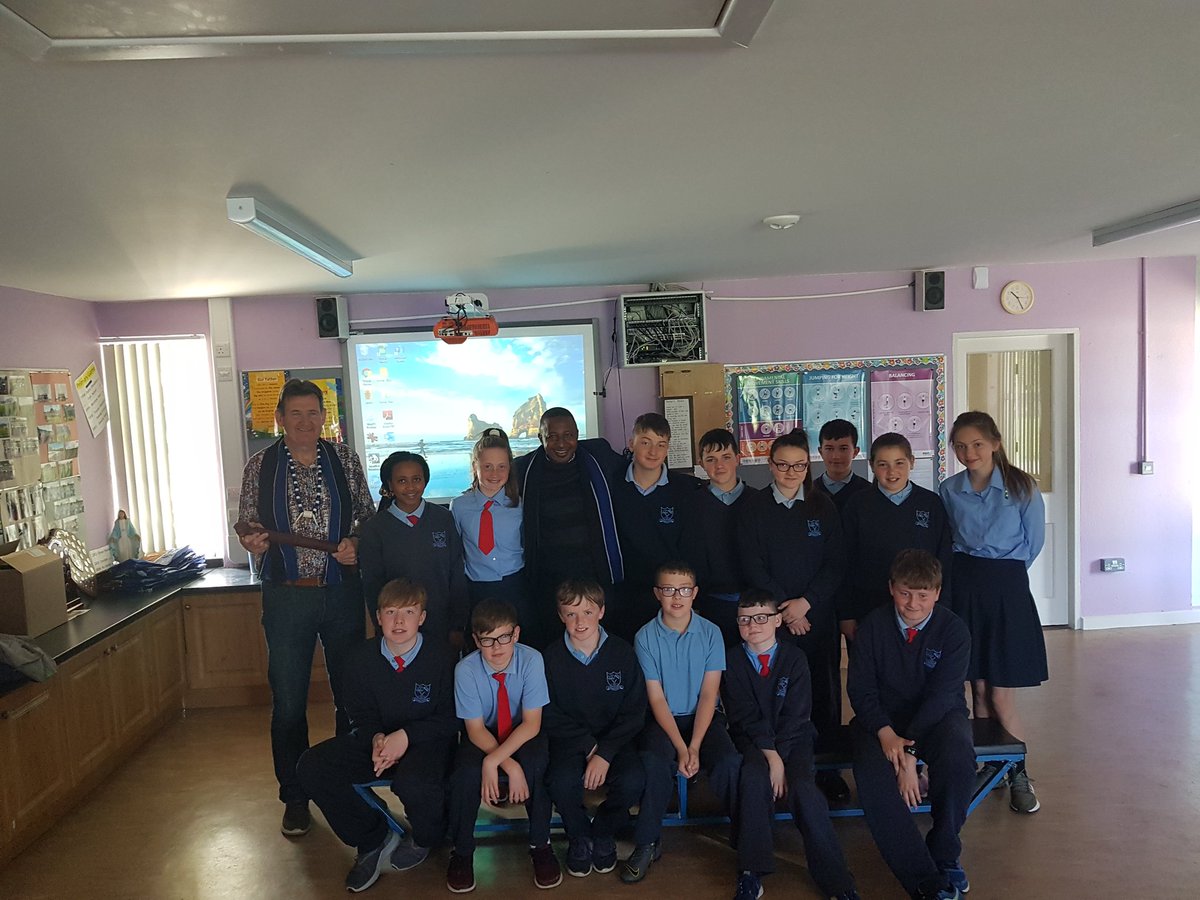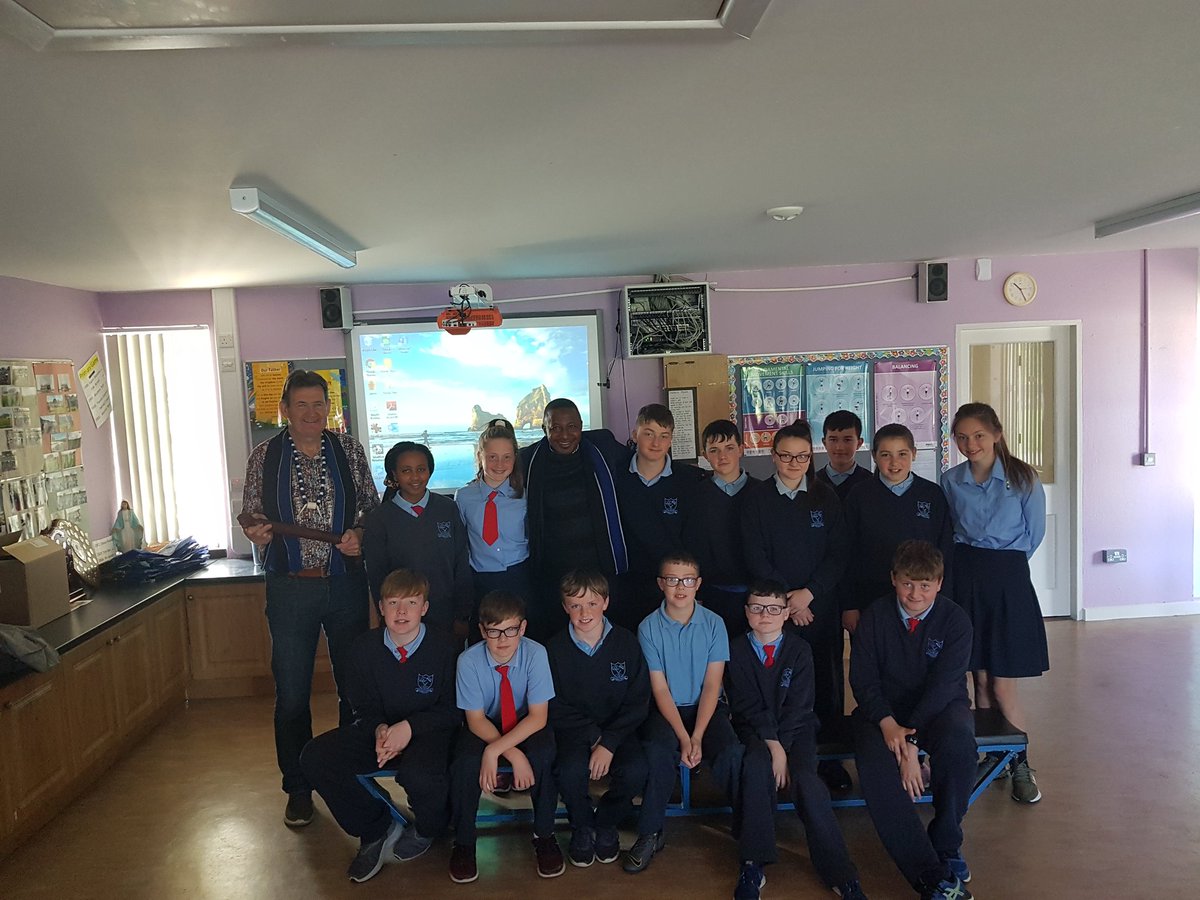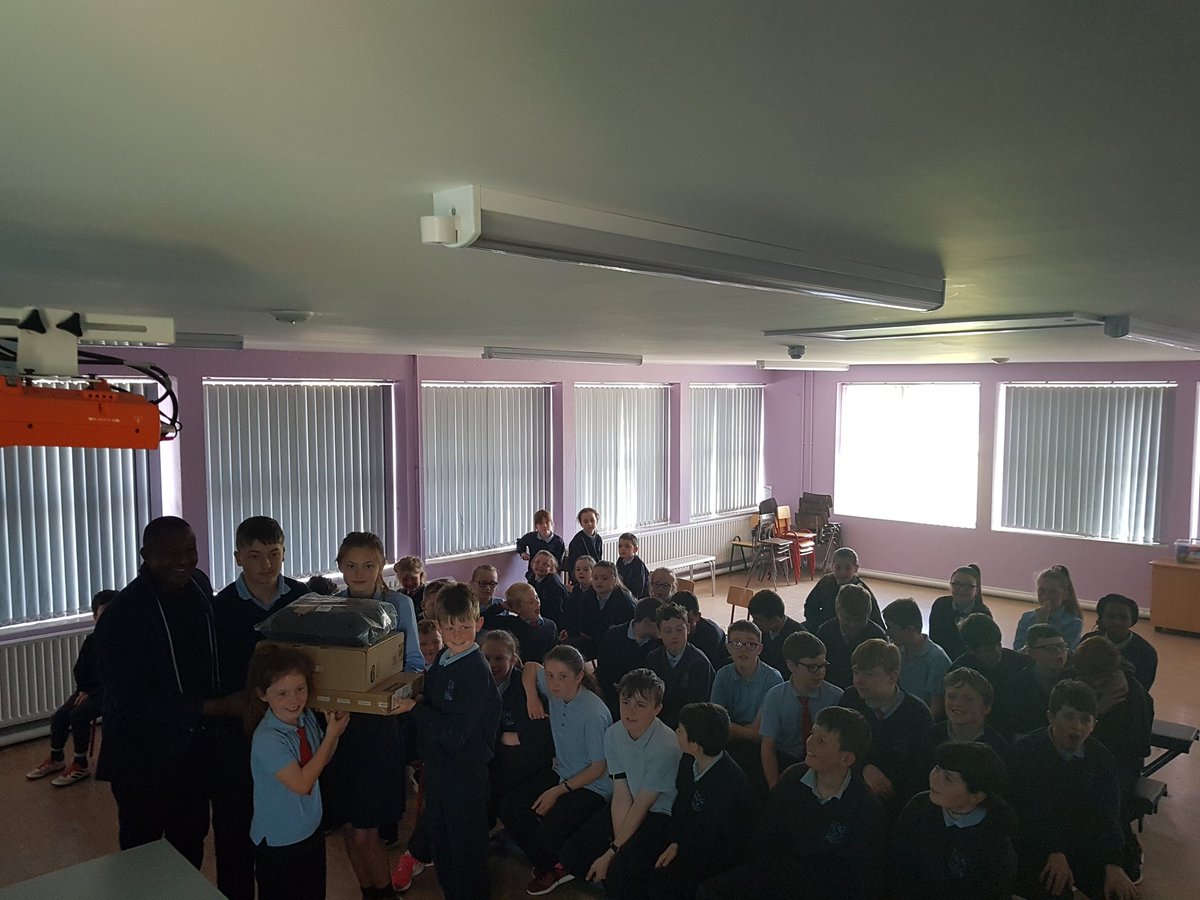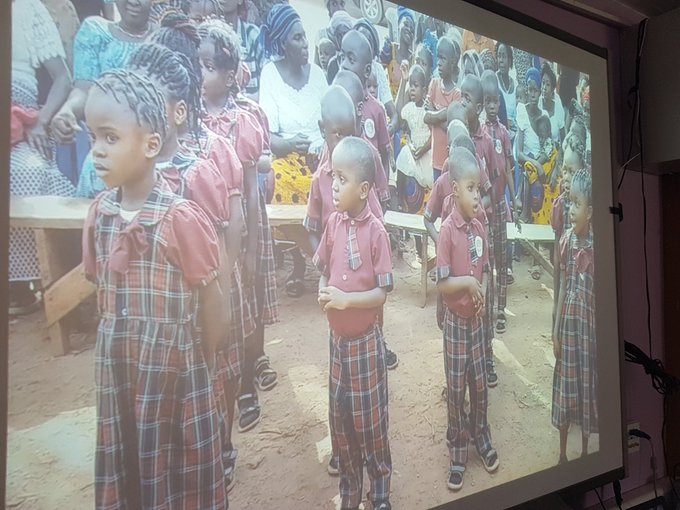 Schools League Final 2019 Ryan Memorial Shield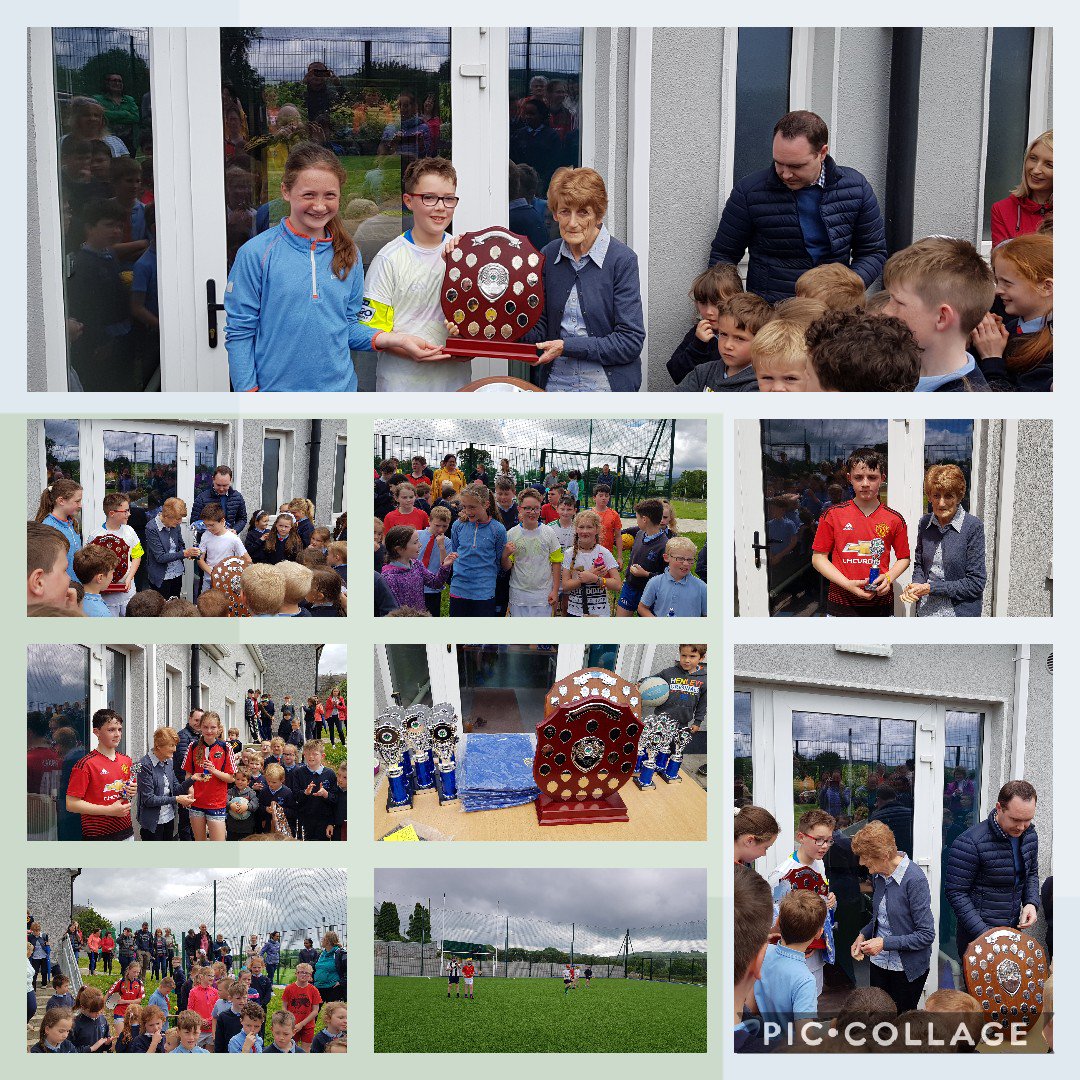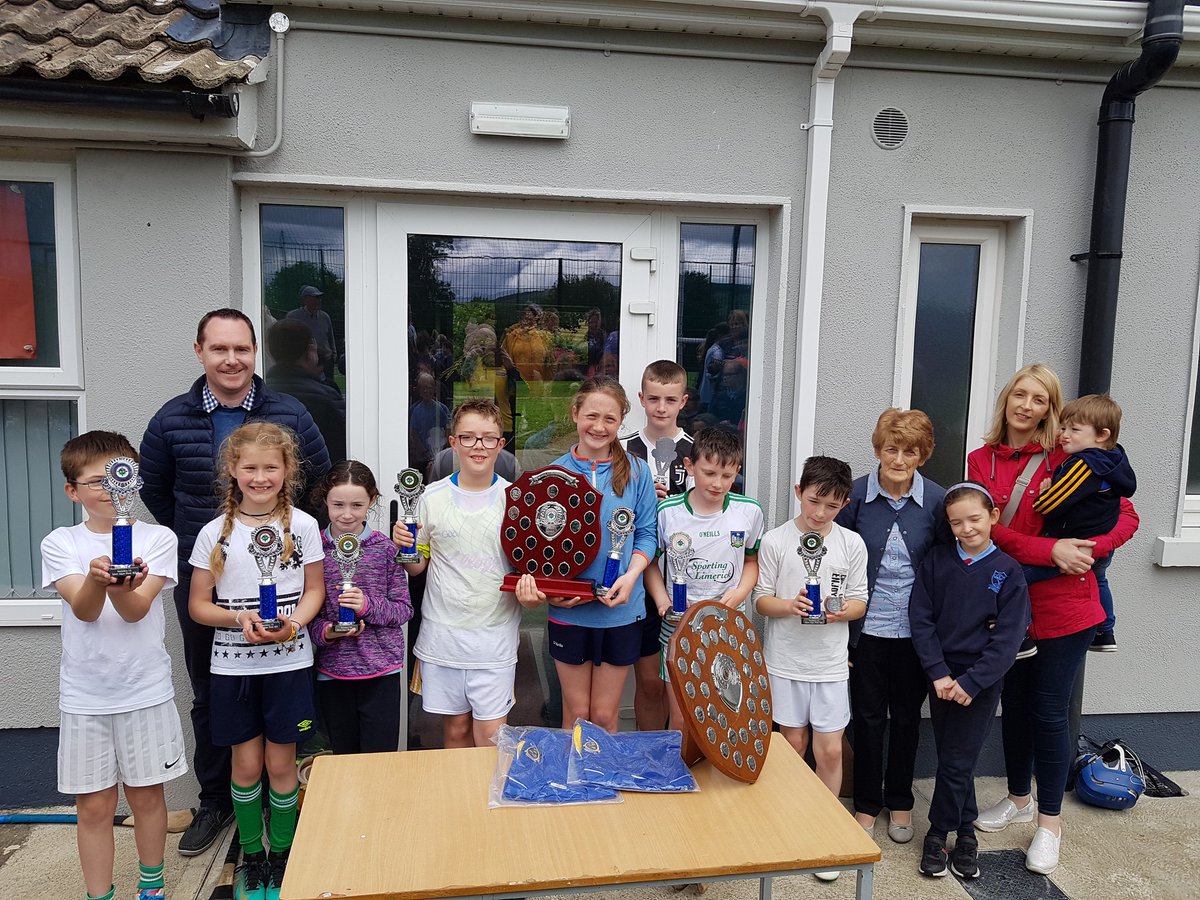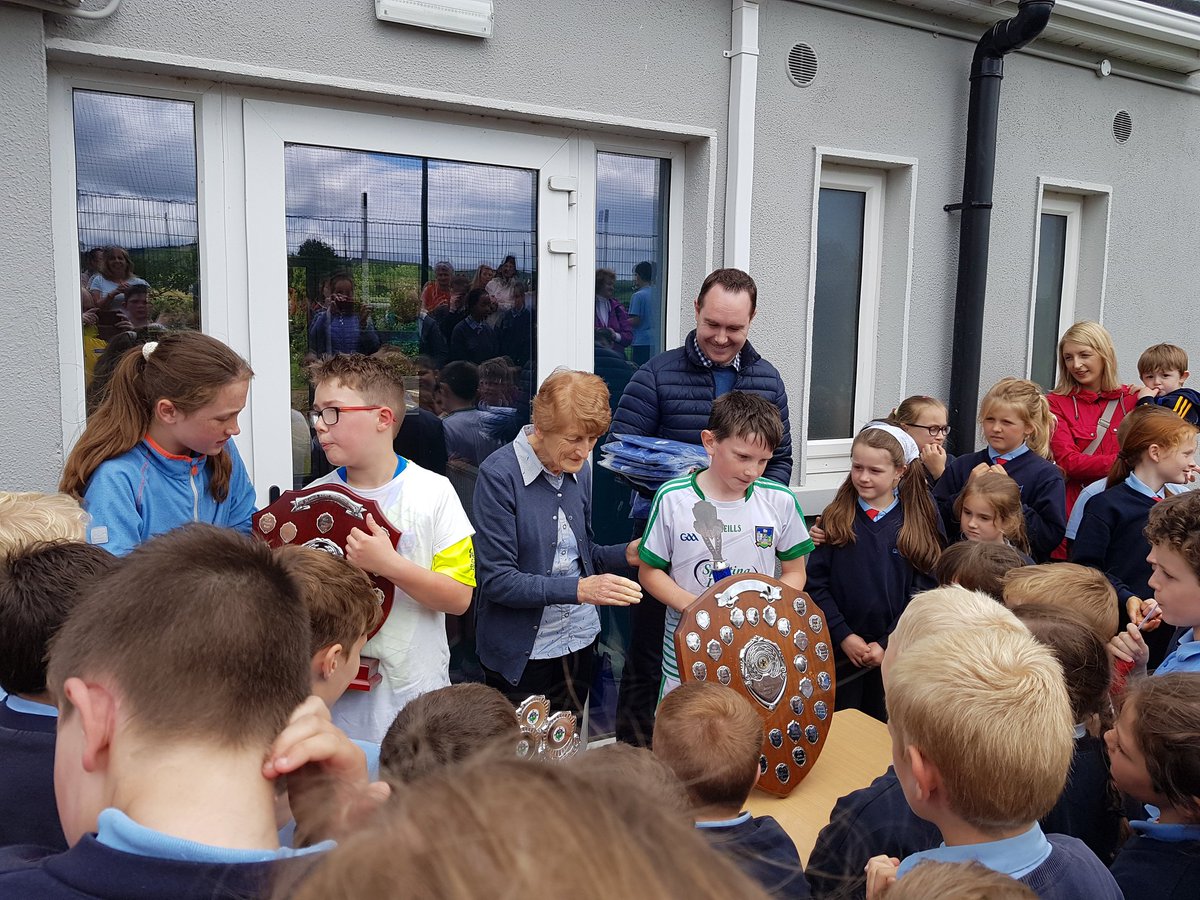 Now in its 34th year the school league is the highlight and conclusion to our school year always. All children from 3rd-6th can play and this year we had 4 children take part. There were 5 teams of 8, 10 round robin games a play off and the final. A large crowd gathered to watch the final between the whites and the reds on June 19th. The whites won and were presented with the shield by Bernie Ryan and John Kennedy who also presented the trophies. Thank you to the hurling club for sponsoring the trophies and to John for taking time out of his work to come an join us. Well done to all and we look forward to next year already.
Finally we would like to thank you sincerely for all your support and assistance throughout 2019 and we look forward to seeing you all again in September.
Dont forget to follow us on Twitter @templederryns