Girls Camogie Team go down fighting in North Semi Final
After securing a play-off win v Ballinree our girls played Kildangan NS on April 2nd in Nenagh. Having beaten them already hopes were high we could do it again. However Kildangan were excellent on the day and despite a brave comeback by our girls in the 2nd half we lost out. Well done to Kildangan NS
Garda Blitz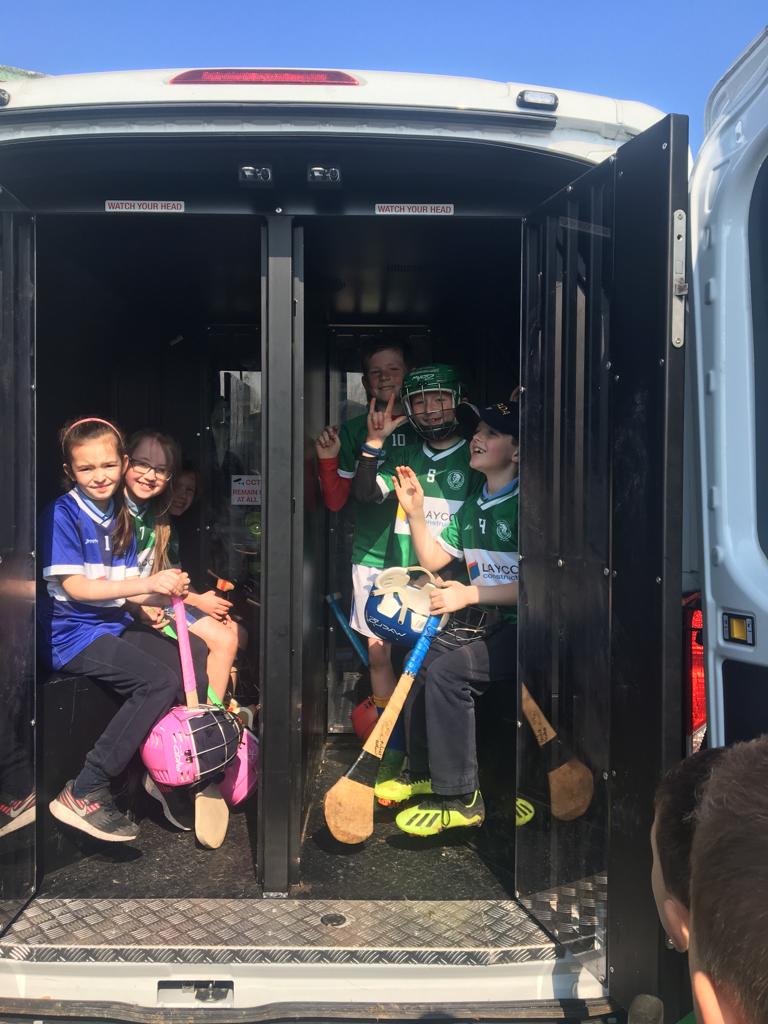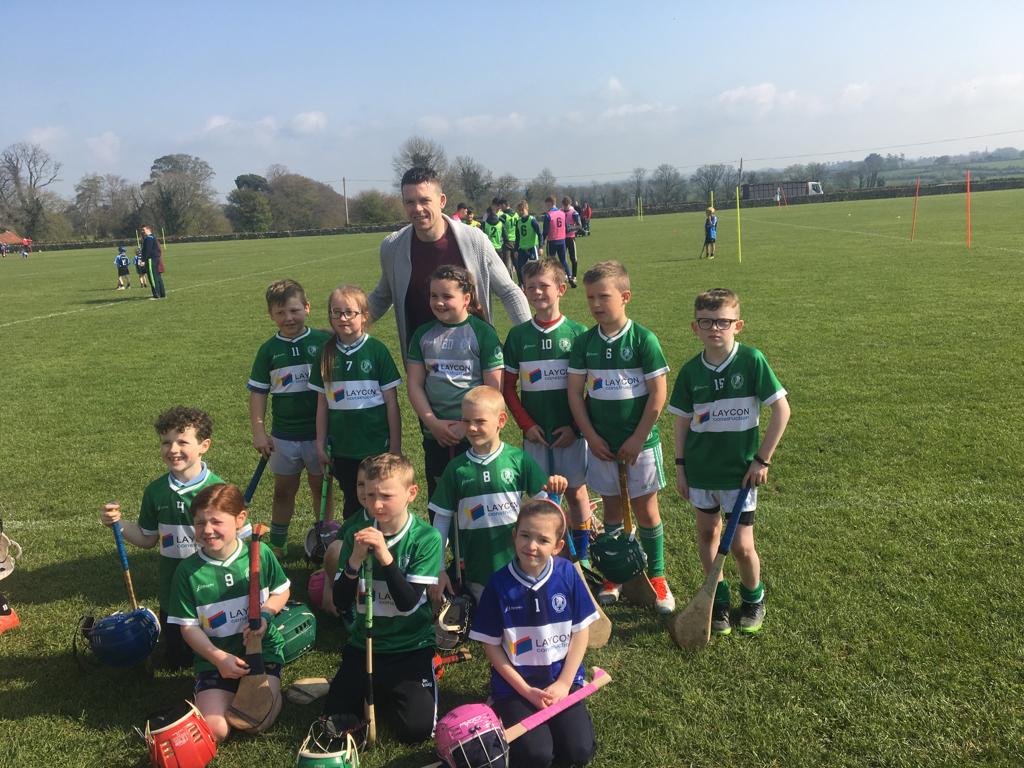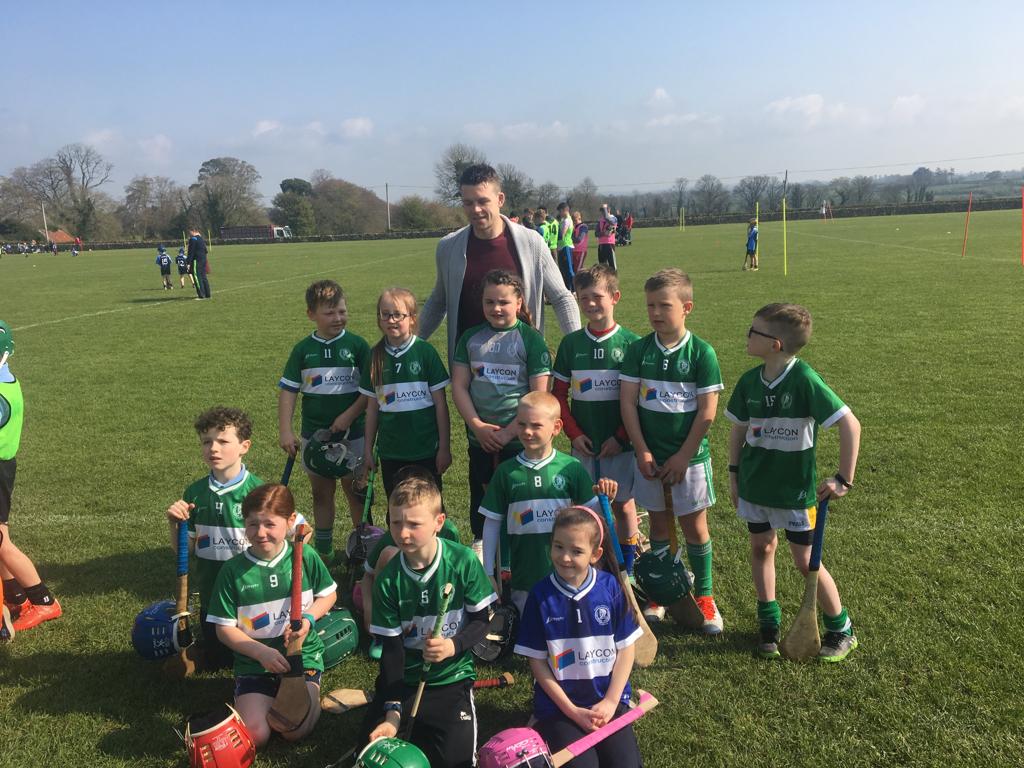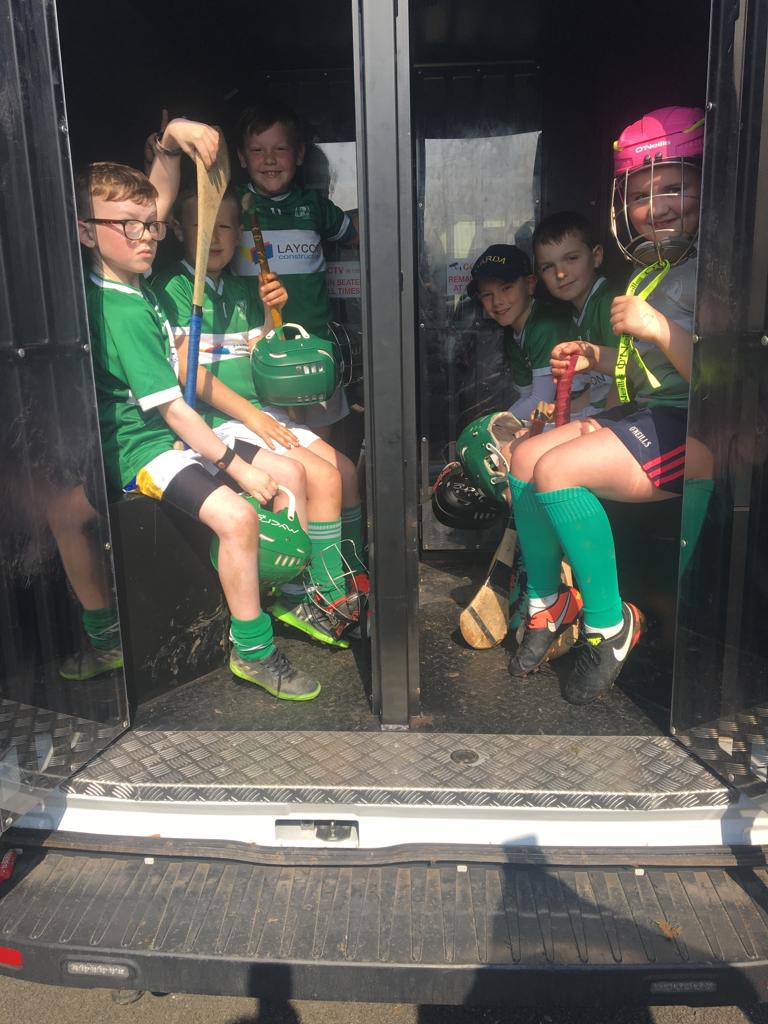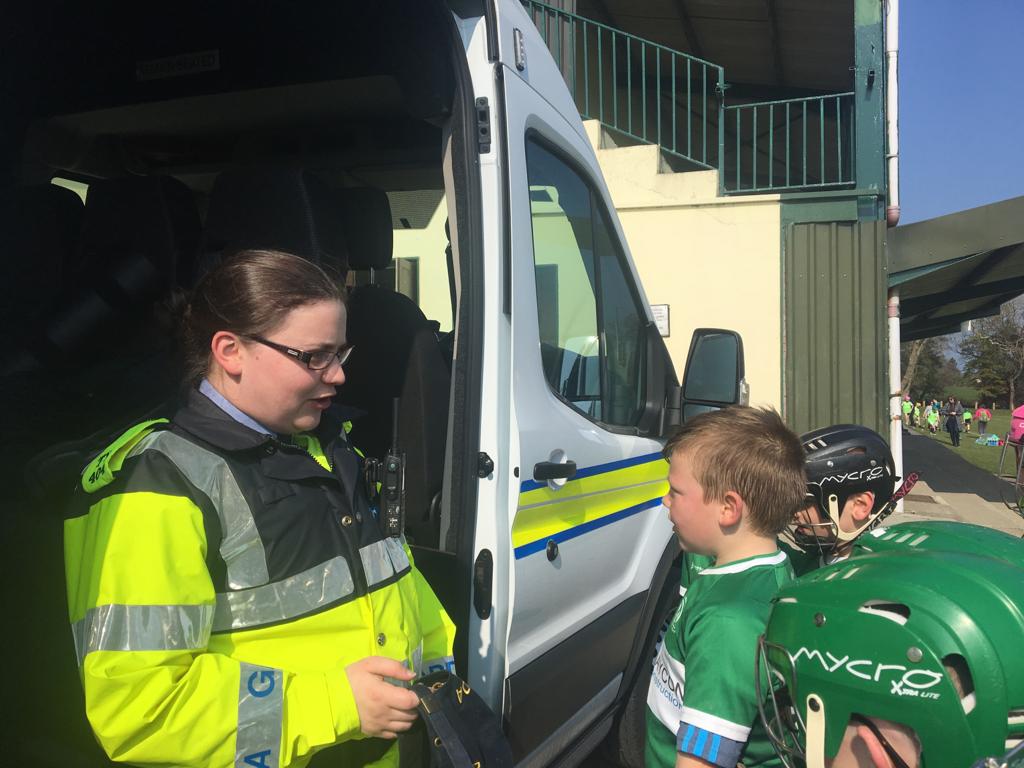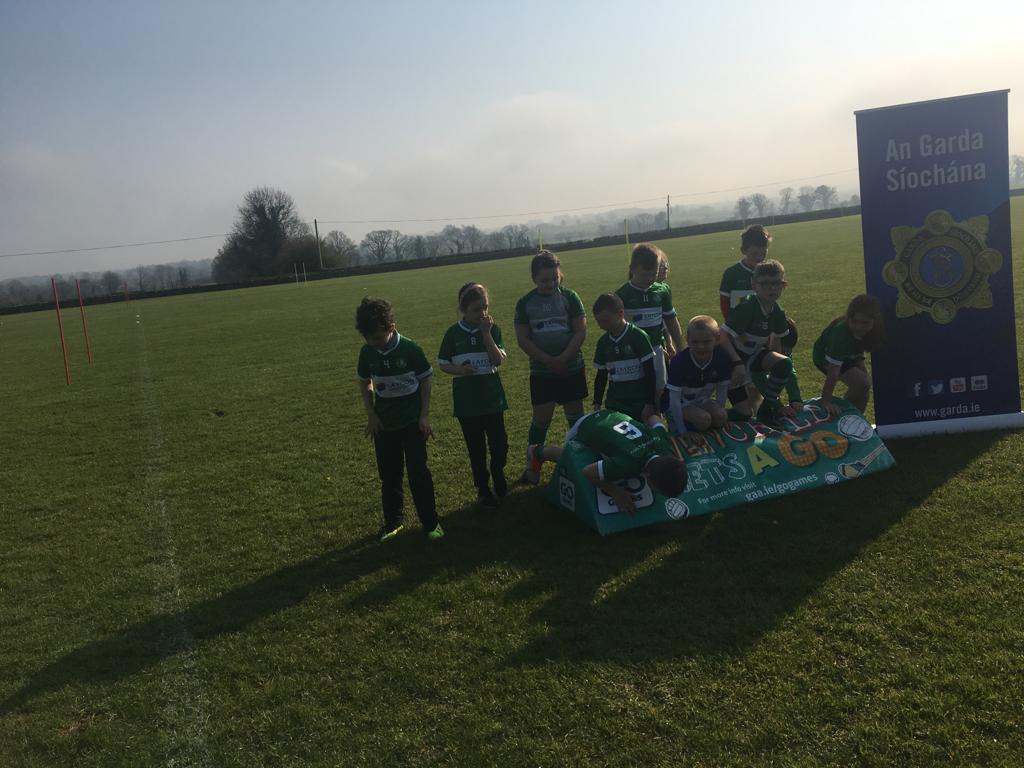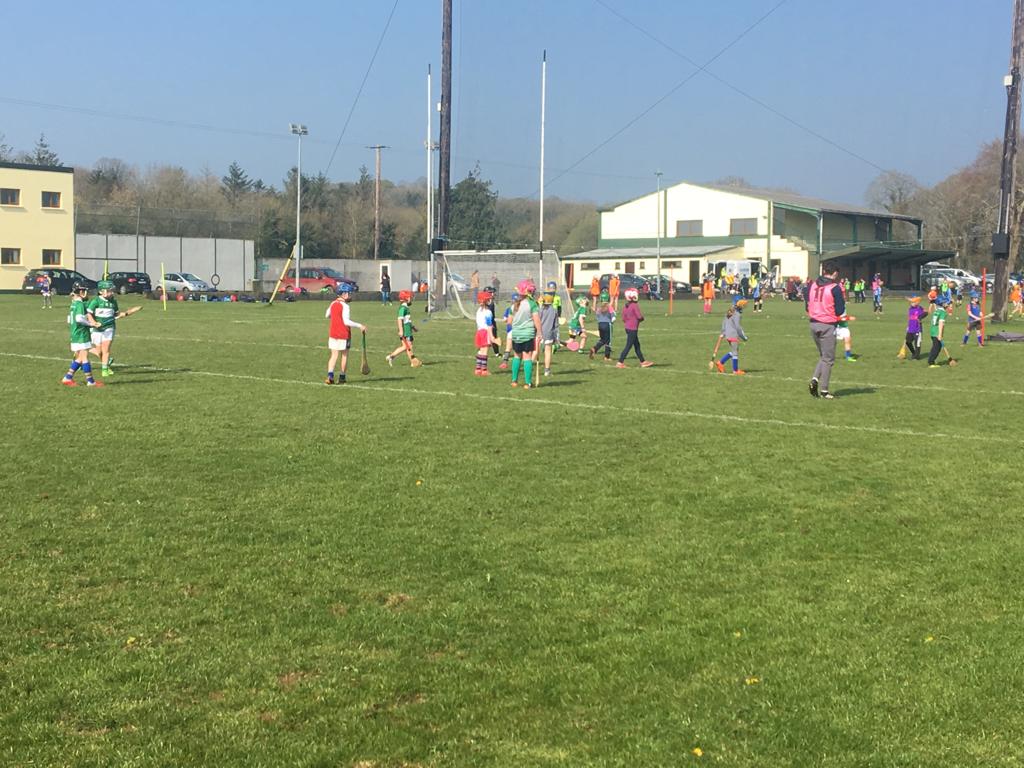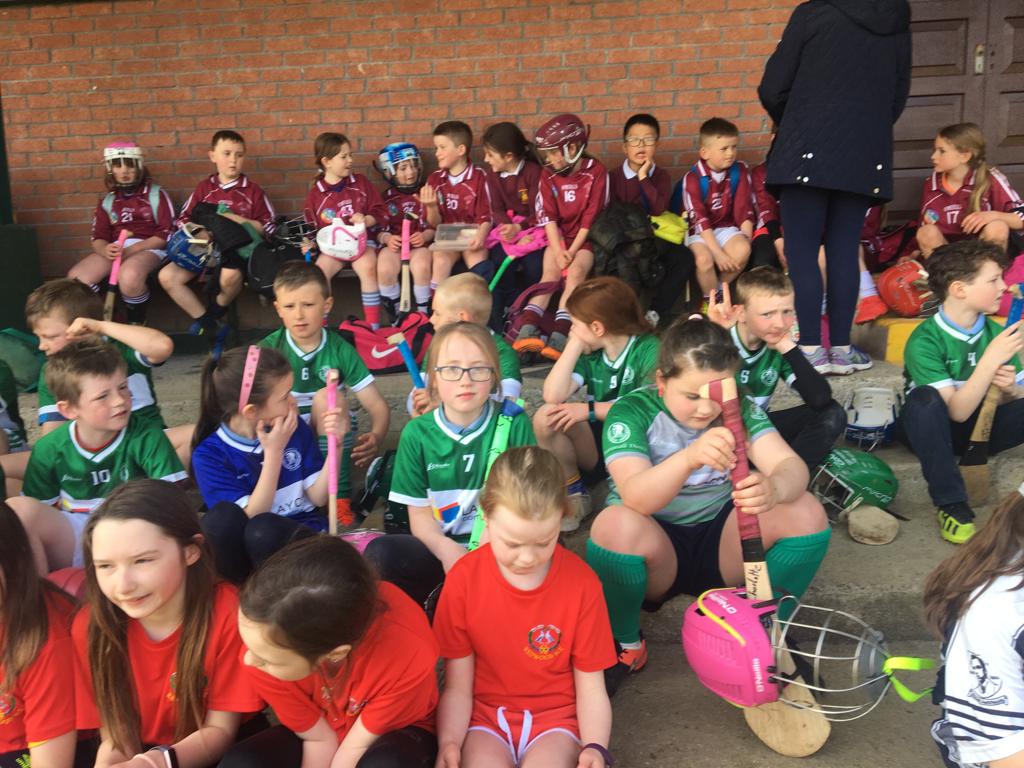 Some pictures of our 2nd class having a great day and getting to meet Tipperary hurler Padraig Maher
at the Garda blitz in Kilcoleman today. They won their games but most of all made great memories. Thanks to
Paudie Malone, North Tipp GDA 
and his helpers for all his fantastic work
Fun & Run
As part of our application for a GAA 5 star flag, PAudie Malone North Tipperary GDA came to the school to play the all inclusive Fun and Run game with us which is part of the process. This highly enjoyable game was played by all classes and is fun whther you have an interest in GAA or not. We were blessed with the weather and thank you to Paudie and JP for all his coaching in the school throughout the year.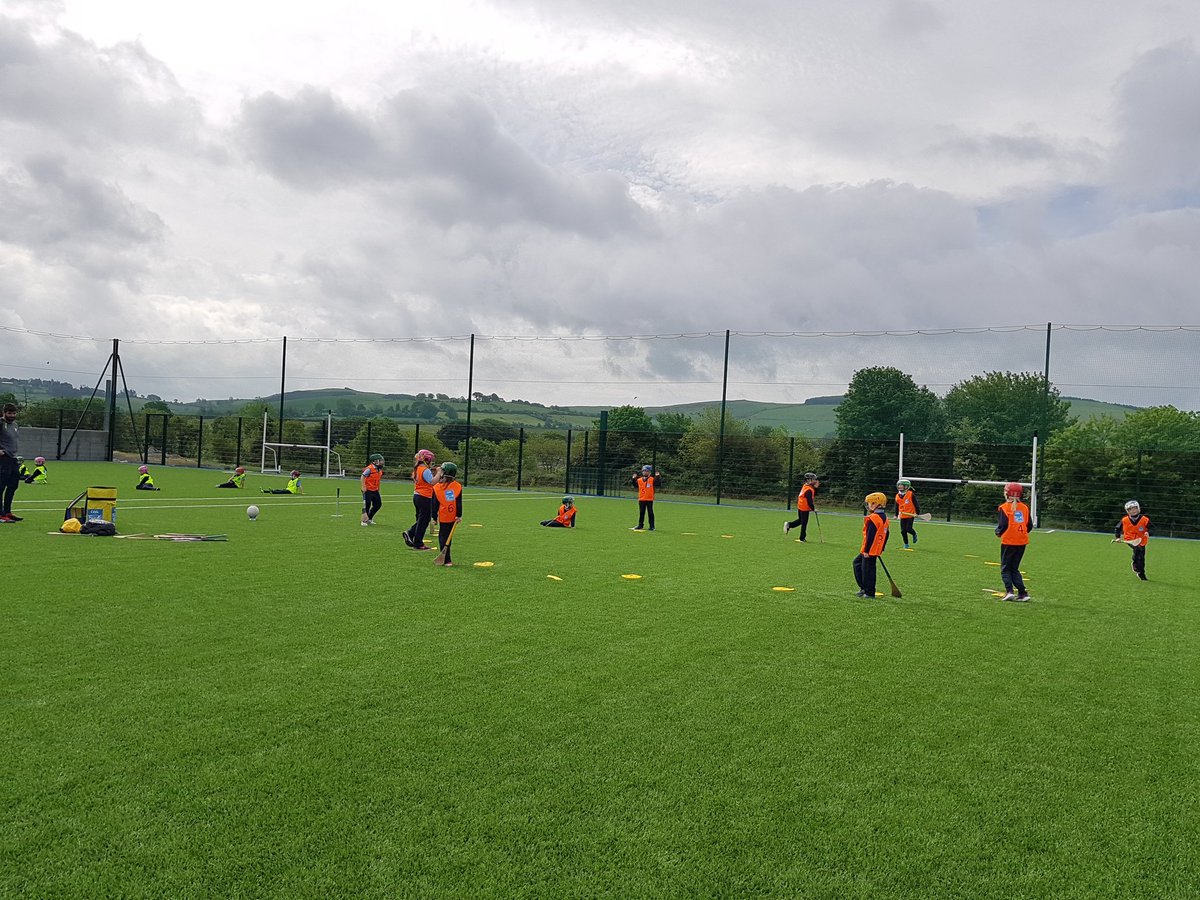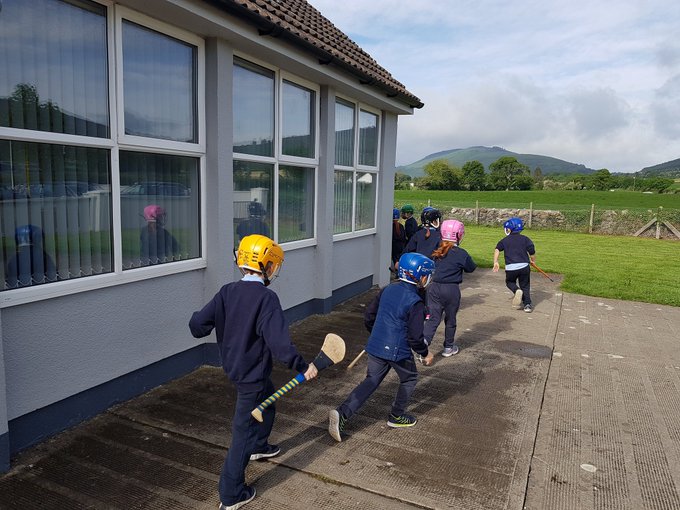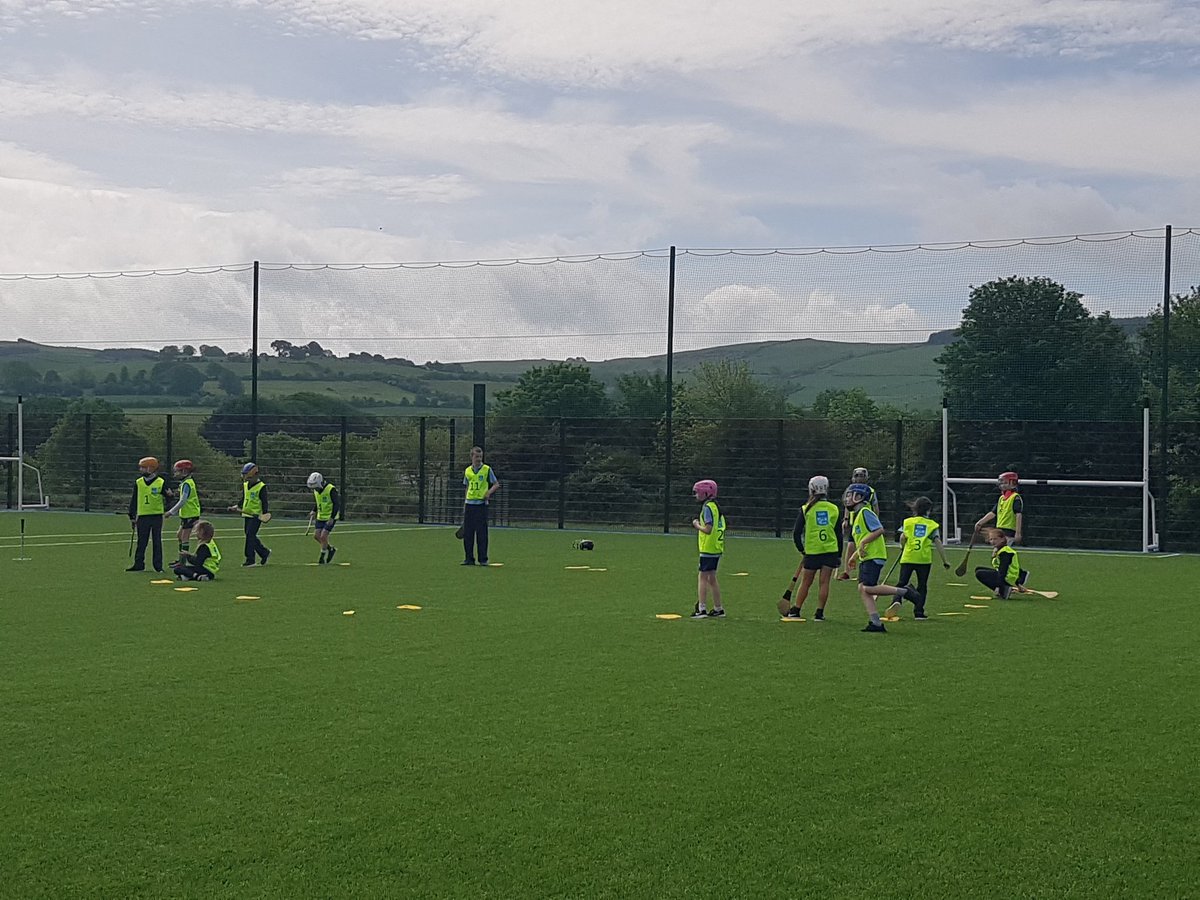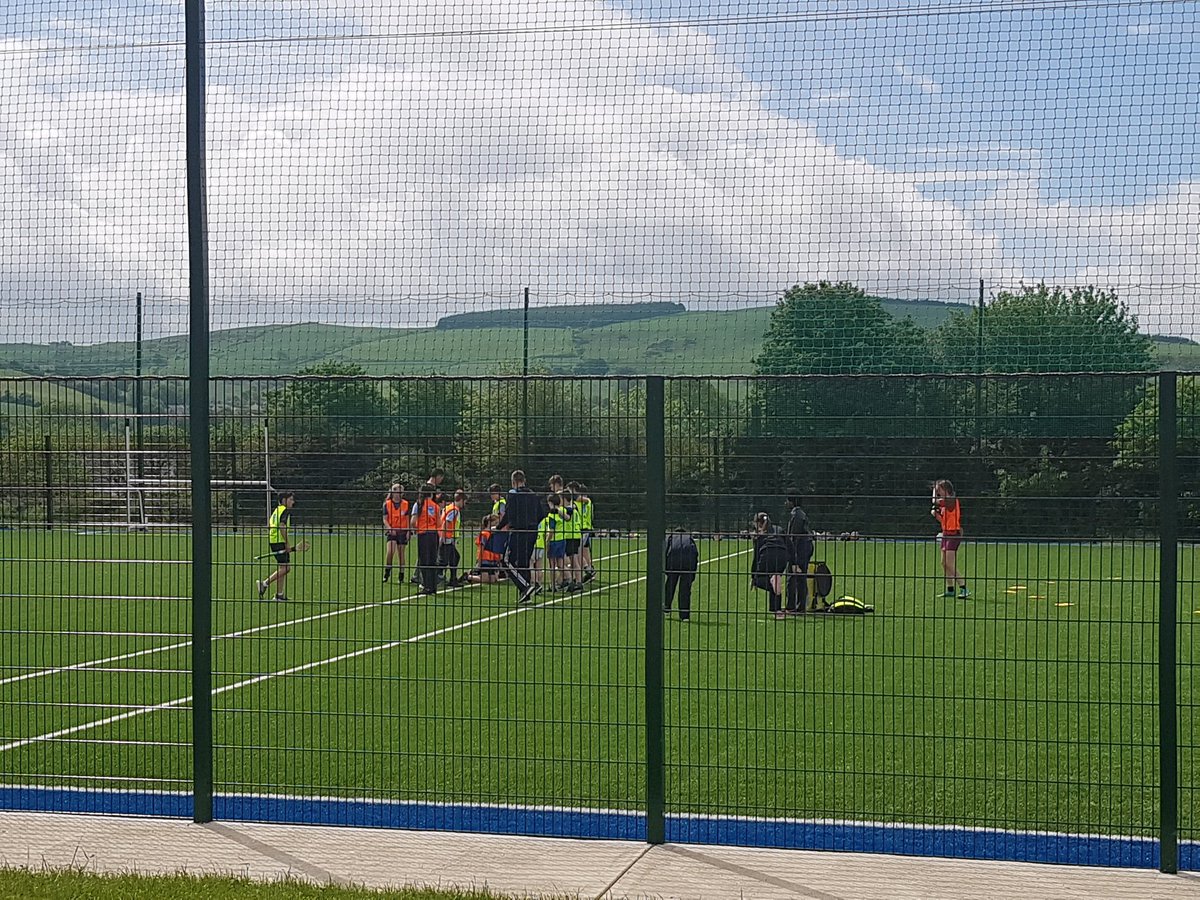 Schools League Final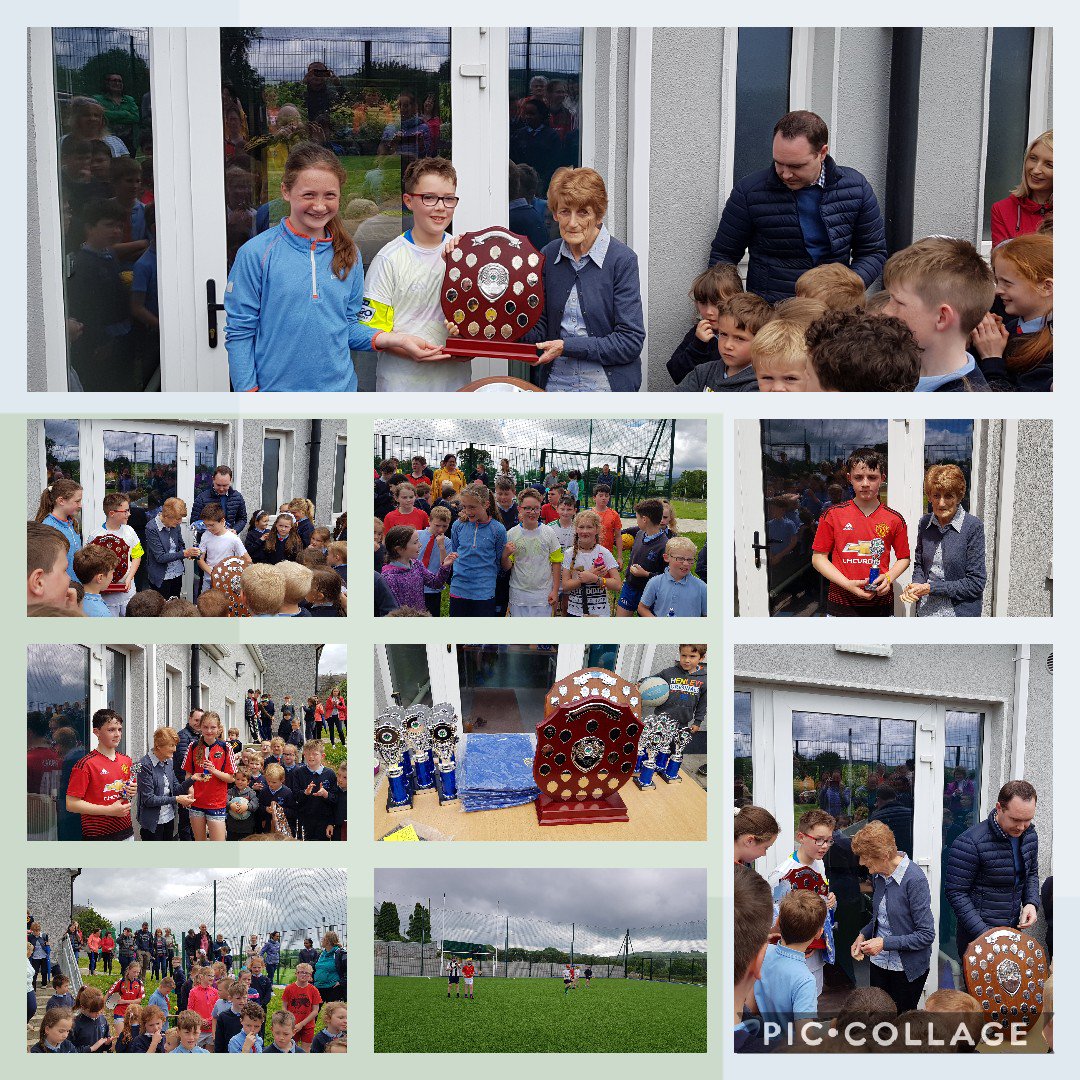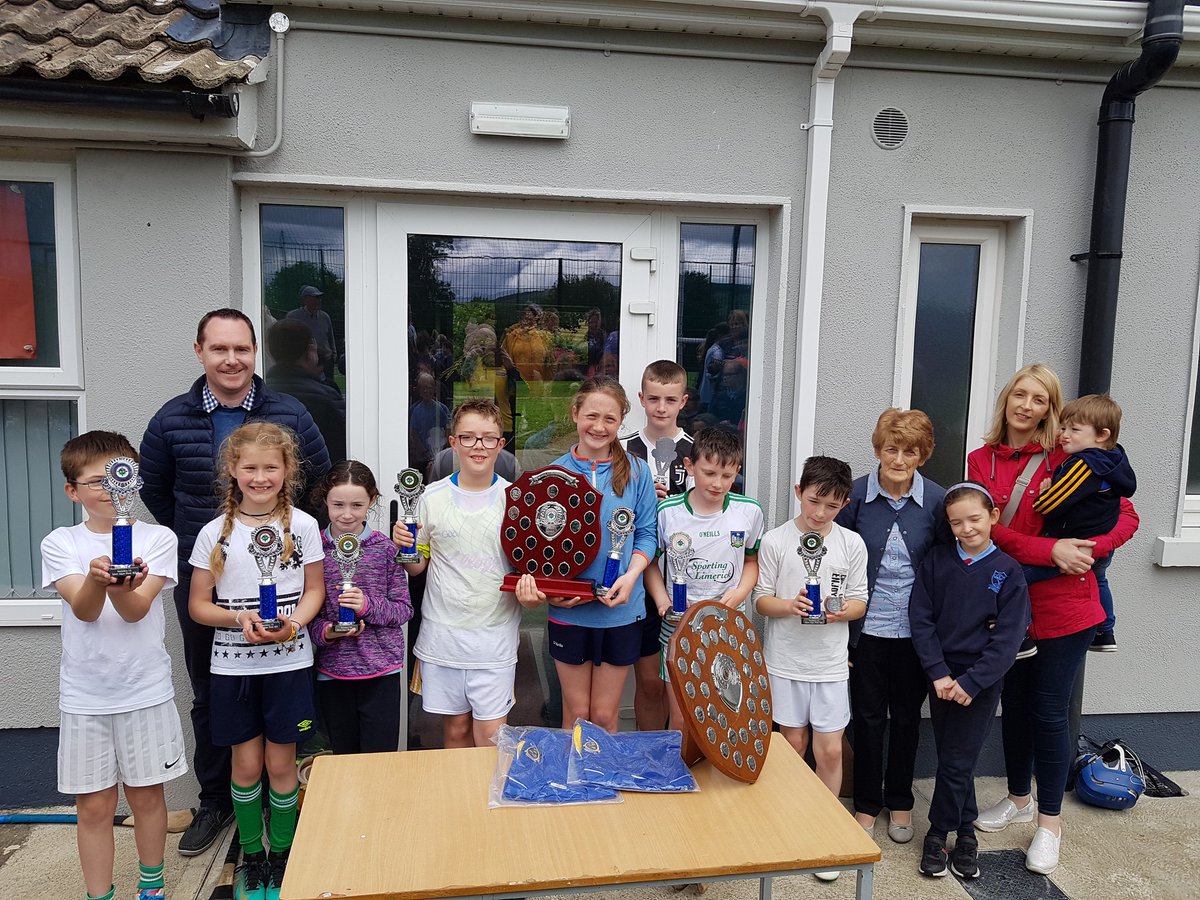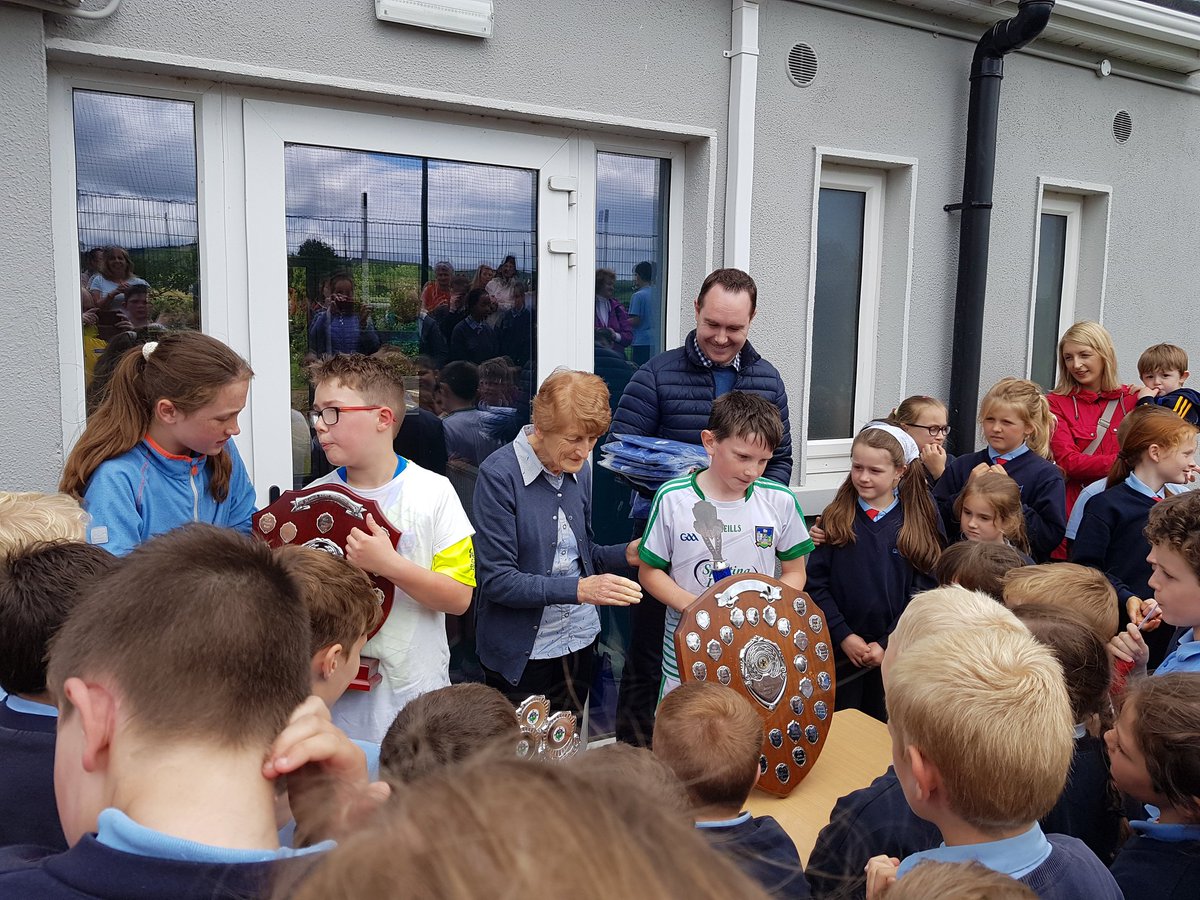 Now in its 34th year the school league is the highlight and conclusion to our school year always. All children from 3rd-6th can play and this year we had 4 children take part. There were 5 teams of 8, 10 round robin games a play off and the final. A large crowd gathered to watch the final between the whites and the reds on June 19th. The whites won and were presented with the shield by Bernie Ryan and John Kennedy who also presented the trophies. Thank you to the hurling club for sponsoring the trophies and to John for taking time out of his work to come an join us. Well done to all and we look forward to next year already.