Templederry School League
The Pat Crowe memorial shield is one of the highlights of the  Templederry school calendar and one of the most talked about memories of past pupils. Getting your name on the coveted shield as winning captain is a dream shared by many. The names of the winning captains have been etched in history which is a fitting tribute to Pat Crowe R.I.P. and the Crowe family.
Since 1985 the school league provides an opportunity for young hurlers to compete with their friends who will be team mates in the future. Many hurlers who compete have gone on to have a great hurling career with:
Templederry Kenyons GAA club.
Indeed, the winning captain in 2001 was Gearóid Ryan who went on to win the All-Ireland Senior Hurling Final with Tipperary. Interestingly, Tipperary won the All-Ireland in 2001, the same year as Gearóid lifted the school league shield aloft and they had to wait until Gearóid came of age before they lifted the Liam McCarthy Cup again in 2010.
PAT CROWE MEMORIAL PERPETUAL TROPHY
1985:  William Ryan
1986:  Liam Murray
1987:  Not played
1988:  Richard Kennedy
1989:  Ken Fogarty
1990:  Seamus Kennedy
1991:  Donal Kennedy
1992:  Noel Murray
1993:  Larry Ryan
1994:  John Kennedy
1995:  Pádraig Ryan
1996:  Séamus O Leary
1997:  J.J. Fahey
1998:  Daniel Shanahan
1999:  Matthew Ryan
2000:  Donal McGrath
2001:  Gearóid Ryan
2002:  Ronan Kinane
2008:  Ciaran Carey
2009:  Cliodhna Ryan
2010:  Darragh Carey
2011:  Richard  O  Donoghue
2012:  Matthew  Ryan
2013:  Sean Ryan
2014:  Colm Murray
2015:  Mikie Ryan
2016:  Michael Ryan
2017:  Colm Ryan
2018:  Phoebe Sage
2019: Jack Maher & Caoimhe Delaney
2017:   New School Shield. Seamus Ryan Memorial Shield
Schools League Final 2019 Ryan Memorial Shield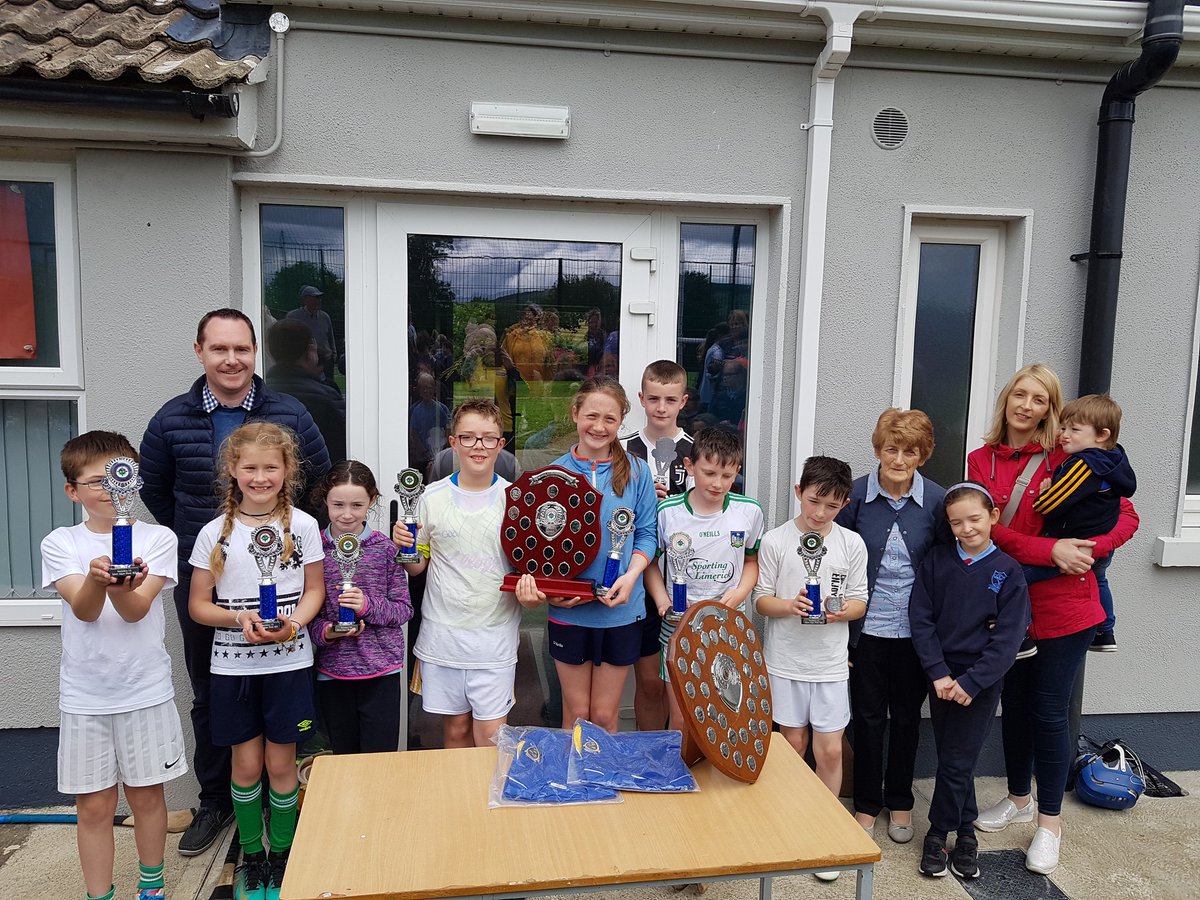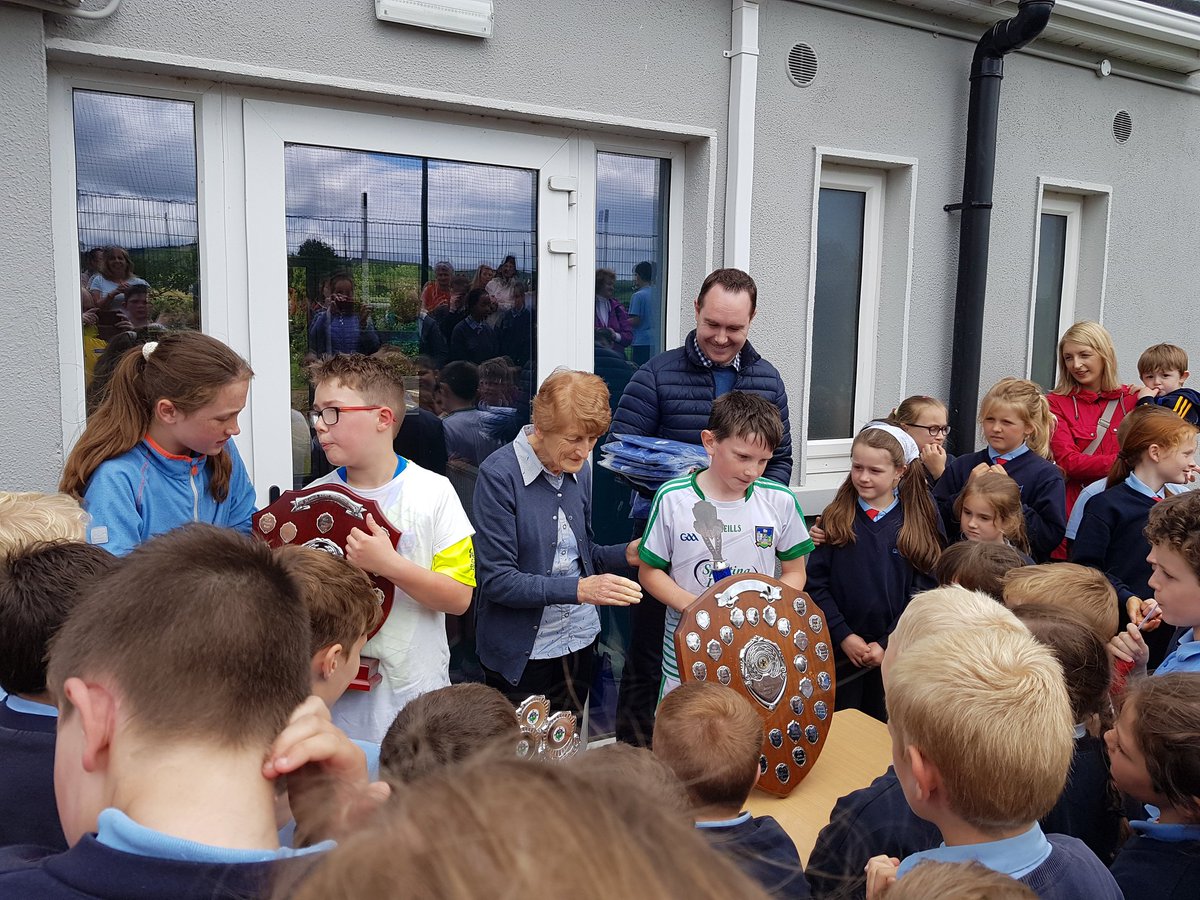 Now in its 34th year the school league is the highlight and conclusion to our school year always. All children from 3rd-6th can play and this year we had 4 children take part. There were 5 teams of 8, 10 round robin games a play off and the final. A large crowd gathered to watch the final between the whites and the reds on June 19th. The whites won and were presented with the shield by Bernie Ryan and John Kennedy who also presented the trophies. Thank you to the hurling club for sponsoring the trophies and to John for taking time out of his work to come an join us. Well done to all and we look forward to next year already.
2018 Captain Phoebe Sage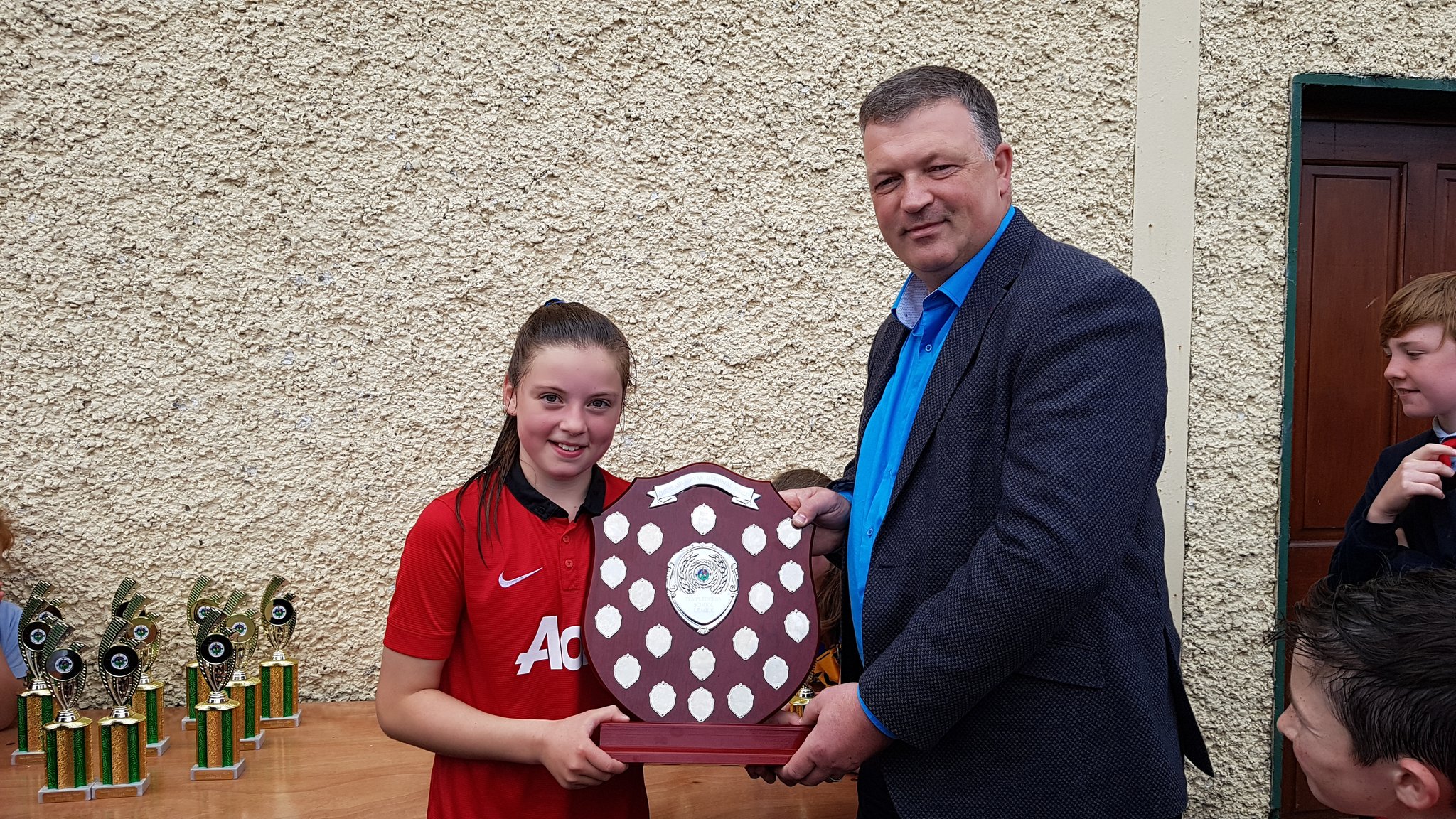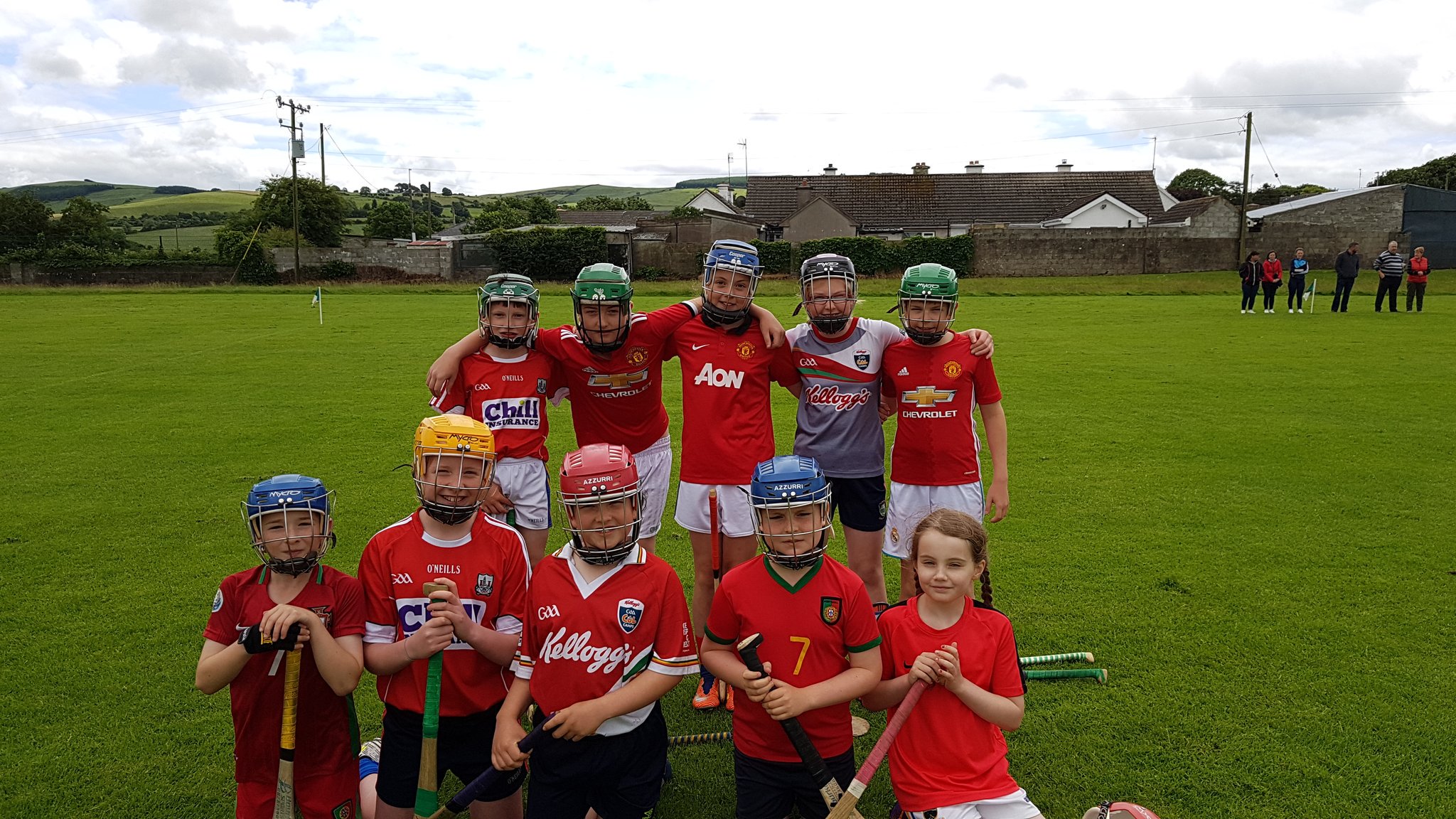 A new school shield was donated by the Ryan Family, Boherlody in memory of the late Séamus who was a loyal GAA supporter, a proud Templederry club man and an admirer of underage hurling. The new shield was graciously accepted by the school as were the trophies for this year's league ( also sponsored by the Ryan family).  No doubt for many years to come in Templederry N.S. the chance to win the Seamus Ryan Memorial Shield will motivate great hurling.
2017 : Winning Captain:       Colm Ryan
Another great school hurling league has been played off in recent weeks. The red and black teams made it to the final and after a great game, the red team emerged as winners. This year the school was delighted to accept a new school league shield donated by the Ryan family, Boherlody, in memory of Seamus. .In a very generous gesture, they also sponsored this year's trophies for the winners and runners up.