The Templederry Tribune
Welcome our new Junior Infants to school
We welcome 14 Junior Infants to school this September as well as Harriet and Rocco in 4th and 6th class. All have settled really well.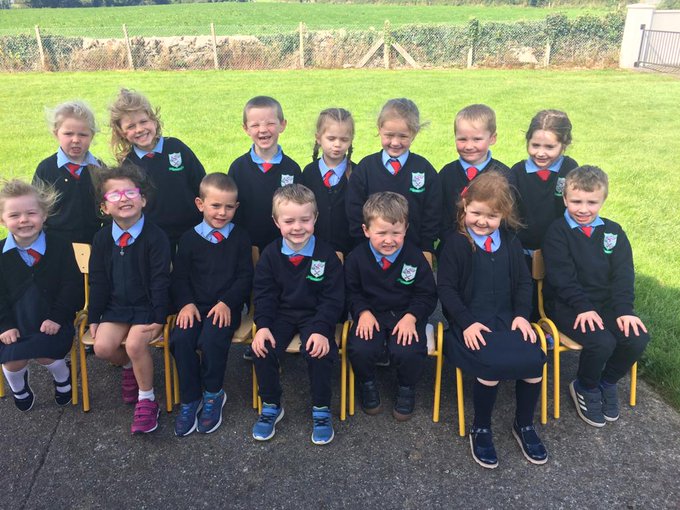 Football for Boys and Girls
Our boys and girls football teams played in hugely contrasting weather conditions in September. The girls were bathed in sunshine while the boys 
could not have got any wetter. Both teams represented their school and families with distinction and honour and while we didn't get to any finals 
we won plenty of matches along the way and while final success wasn't to be our lot we enjoyed every minute of it along the way.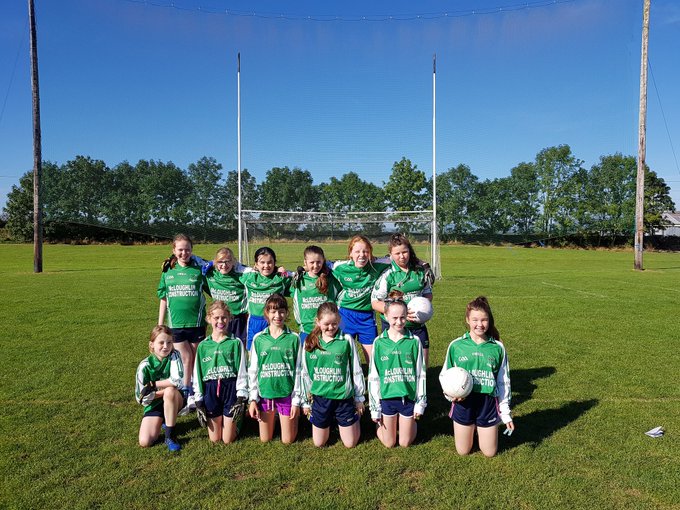 School Mass
Fr Michael celebrated our 1st school mass of the year outside on Friday September 20th.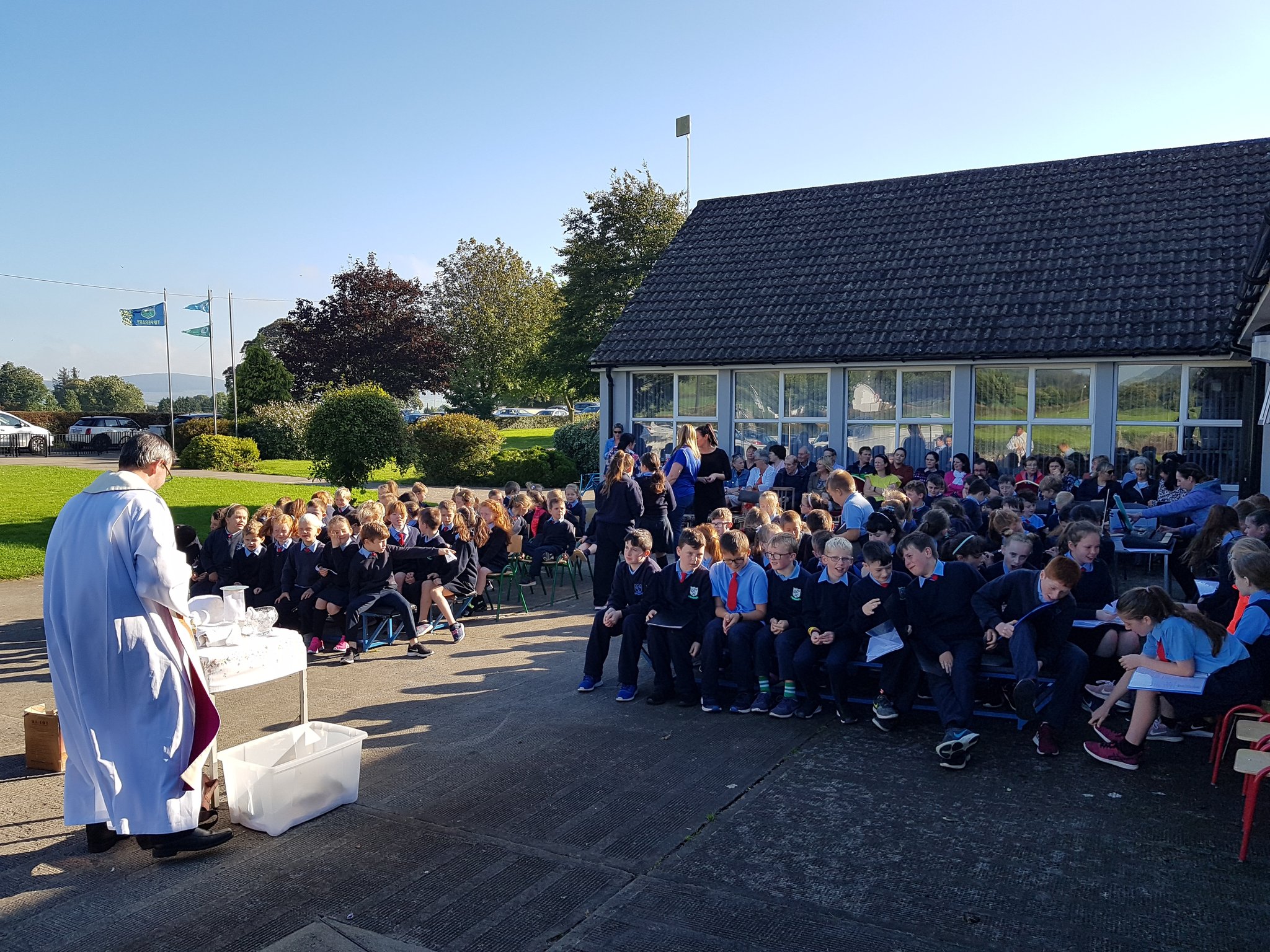 European Week of Sport
Our school does the Daily Mile every day we can but to celebrate the European Week of Sport which ran from Sept 23rd to 27th 
we set a 500 mile challenge for the week. Each class were asked to do their Daily mile and any more they could do a long with it and after
a lot of sweat and hard work we reached our target with a bit to spare  - 9 miles to spare to be exact. 509 in all and a very healthy weeks work!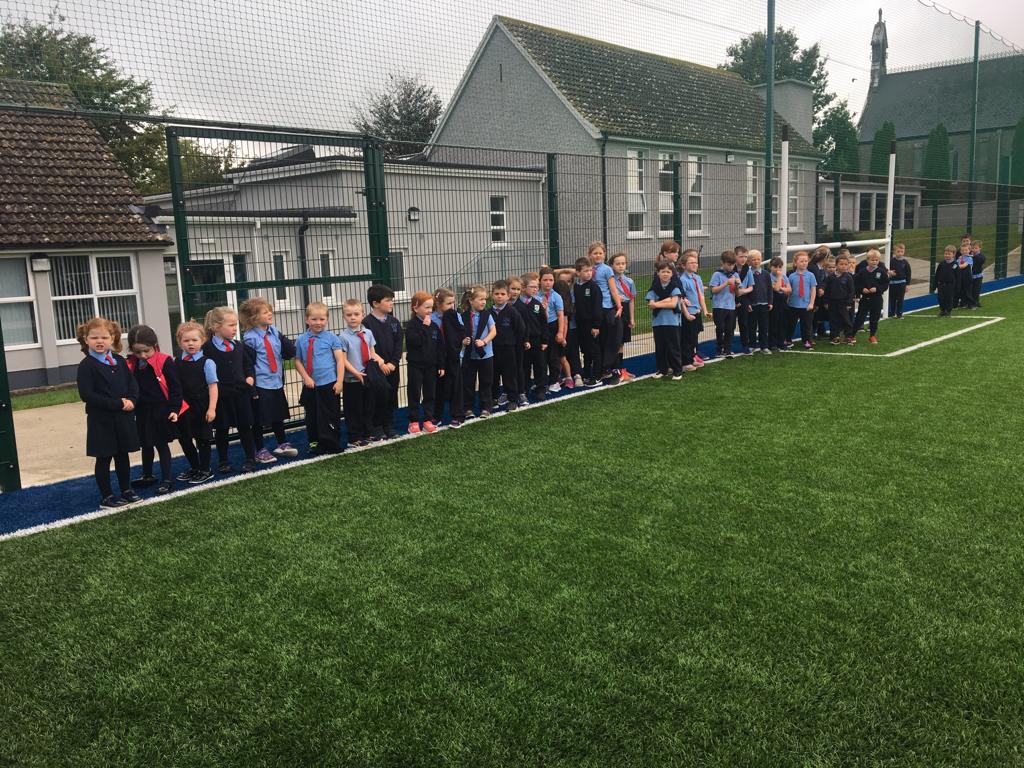 Templederry Children on fire at County Schools Cross Country
What a fantastic day at the excellently run Tipperary Athletics Cross Country on September 26th. Our 5th and 6th class boys team finished
1st. Our 5th and 6th class girls team finished 3rd. Both our 3rd & 4th class teams finished 5th. We had 9 individual medal winners
also on the day across the 4 races we took part in! A memorable day for all and a great advertisement for all the Healthy Daily Miles we run.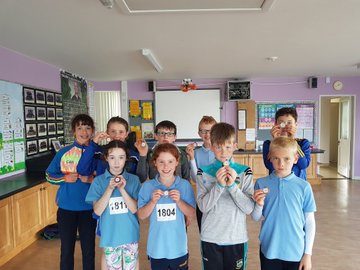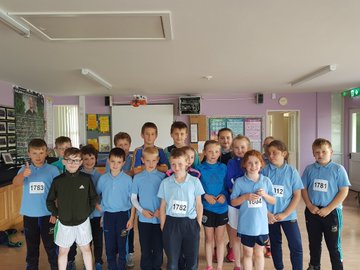 Juniors - 2nd visit Templemore Library
JI-2nd class had a fantastic day on Friday October 4th with their visit to library in Templemore for great fun and drama with author
Gillian Perdue and the story 'Conors Cowboy Suit' To finish they went to Templemore Garda Station and met with Garda Tom who
then came to the school to talk to us about Road and Fire Safety as well as showing us some of the tools of the trade and taking our
finger prints.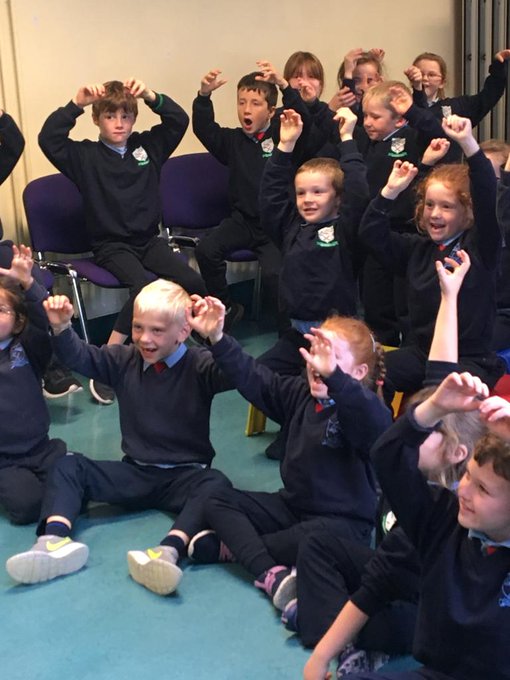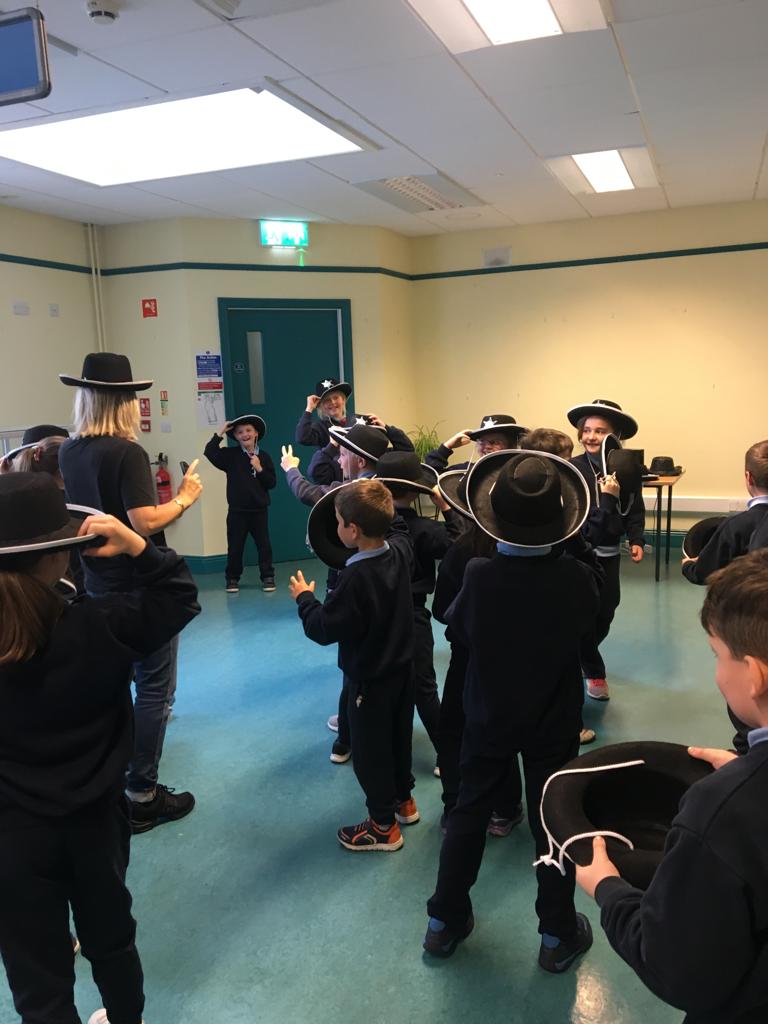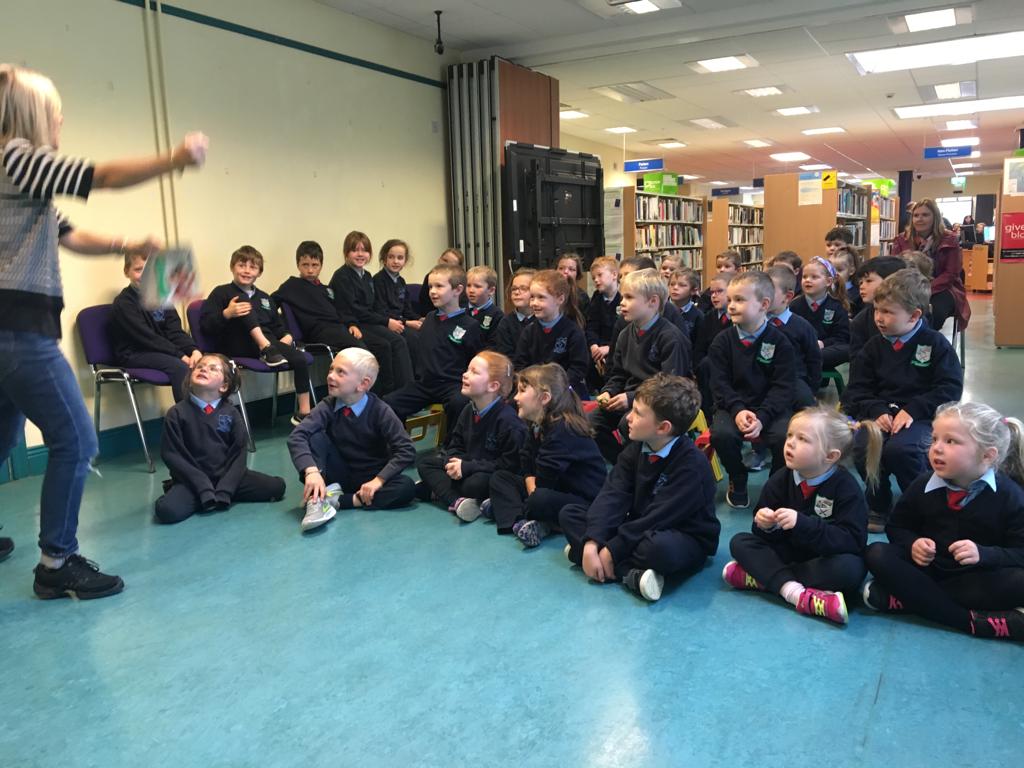 Maths for Fun
Maths for Fun has been running for the 4 weeks of October between the children in 5th and 6th and Junior and Senior Infants. Now that we are so lucky to have 29 ipads in our school we try to use them throughout the classes and to good effect. For the 4 weeks the children have been using apps such as 4-12 maths, Mathseeds Play and Learn as well as some Jolly Phonics.  This has proven to be mutually beneficial for both classes as 5th and 6th enjoy the responsibility and Juniors and Seniors got to work on their number in and Maths language in a fun way. We will continue with Maths for Fun with these and other classes and we will add more apps as we move along also. Here you can see the 2 Ben have great fun.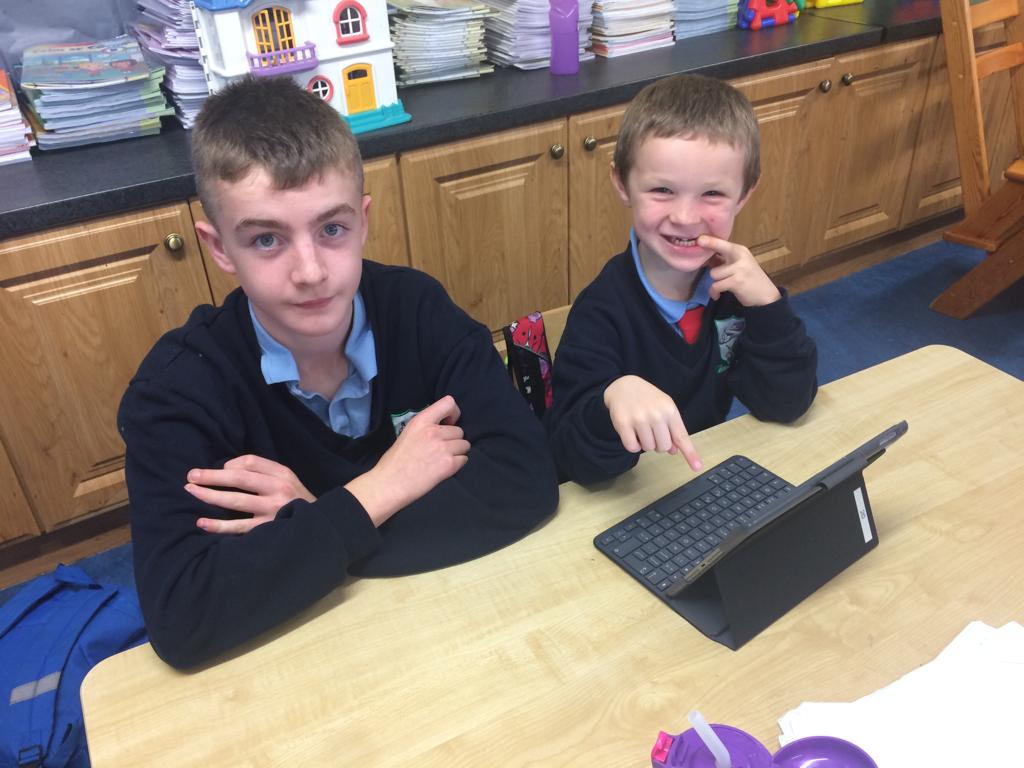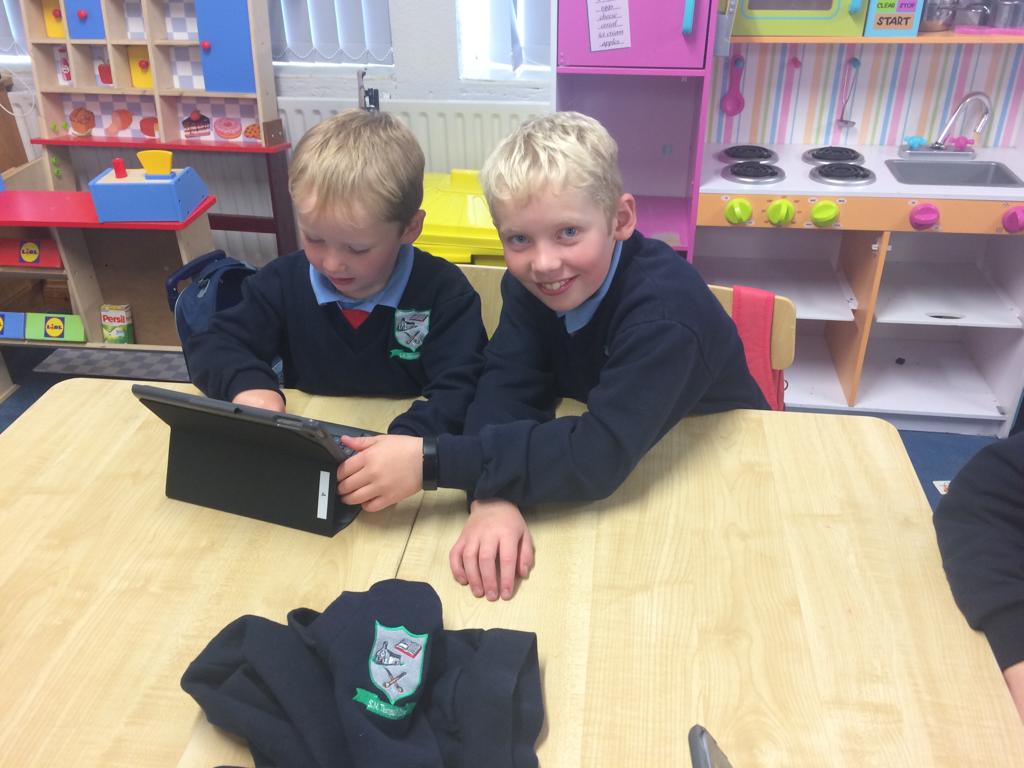 Shoe Box Appeal
Marie from the Hope Foundation came and showed us what we should and should not put into our shoe boxes for this Chirstmas. Our leaflets were sent home on Oct 25th and our shoe boxes will be collected  on Nov 11th.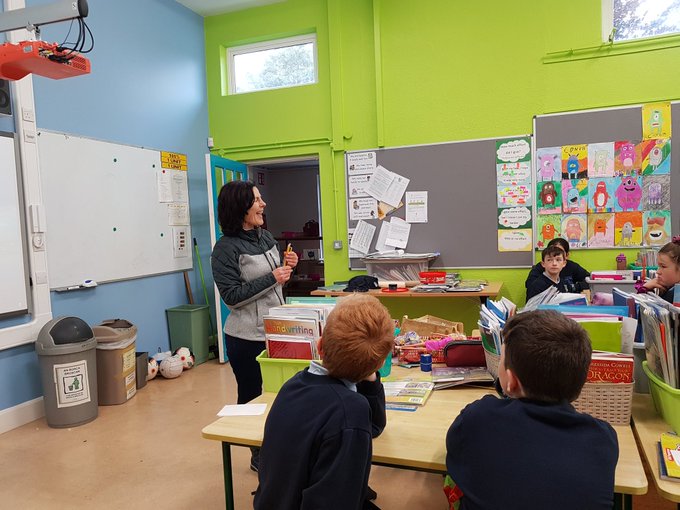 Green for Templederry
We turned the school green to show our support for Templederry Kenyons as they got ready for the Seamus O Riain senior semi Final. Unfortunately it wasn't to be but we will always support our local boys and wish them well in the future.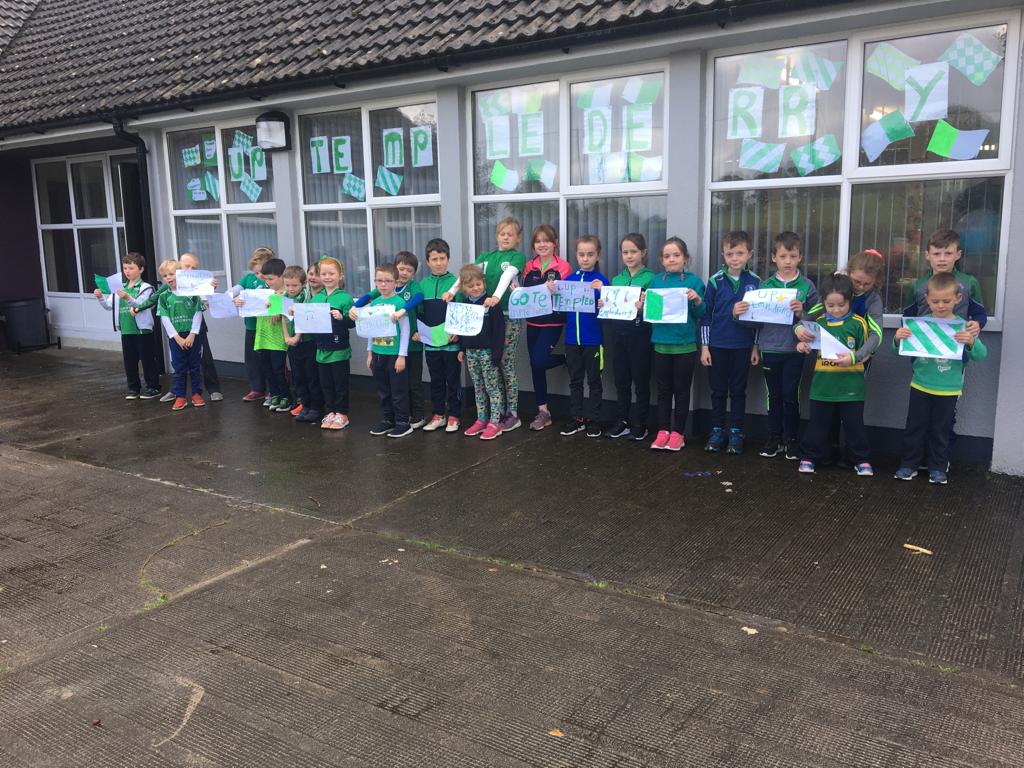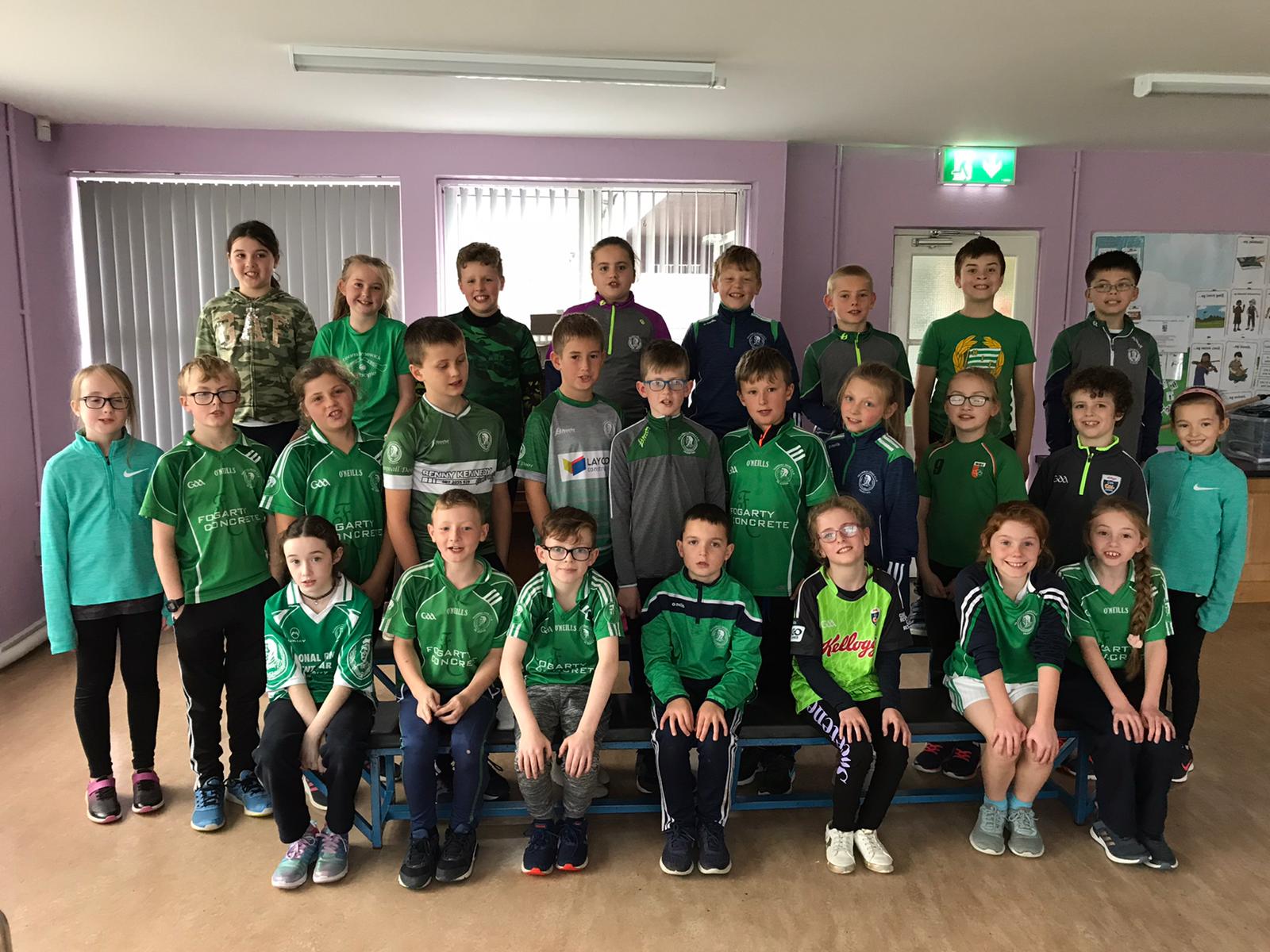 Liam McCarthy and GAA Flag visit
We were delighted to welcome Jason Forde Tipperary senior hurler, Sean Ryan Templederry and Tipperary Under 20 hurler to our school on Oct 22nd with the McCarthy and Nowlan Cups. It also gaveus the opportunity to raise our GAA 5 Star Centre Flag which Club President James O Leary raised. We hope it won't be too long before we welcome it back again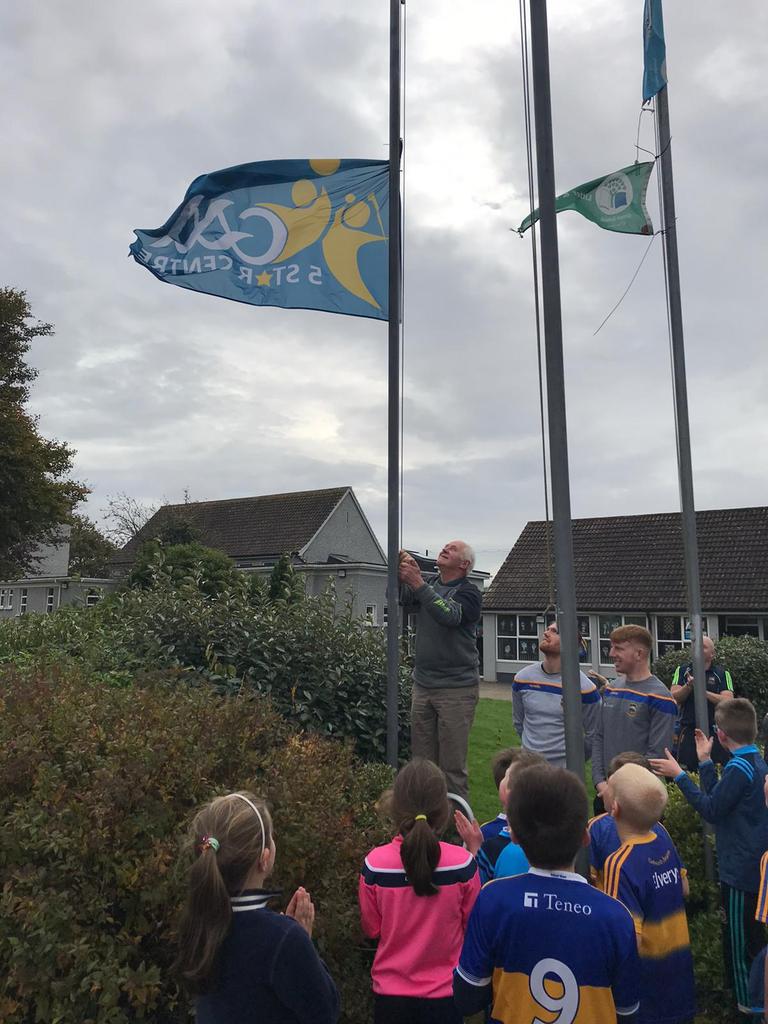 1st and 2nd class Football Blitz
What a brilliant day full of great memories for our 1st and 2nd class had at the football blitz in Puckane today. Great fun and skill on show. Thank you
to Paudie Malone North Tipperary GDA for and excellent blitz. We had a ball and to Mrs Carey and Ms Glendon for bringing us.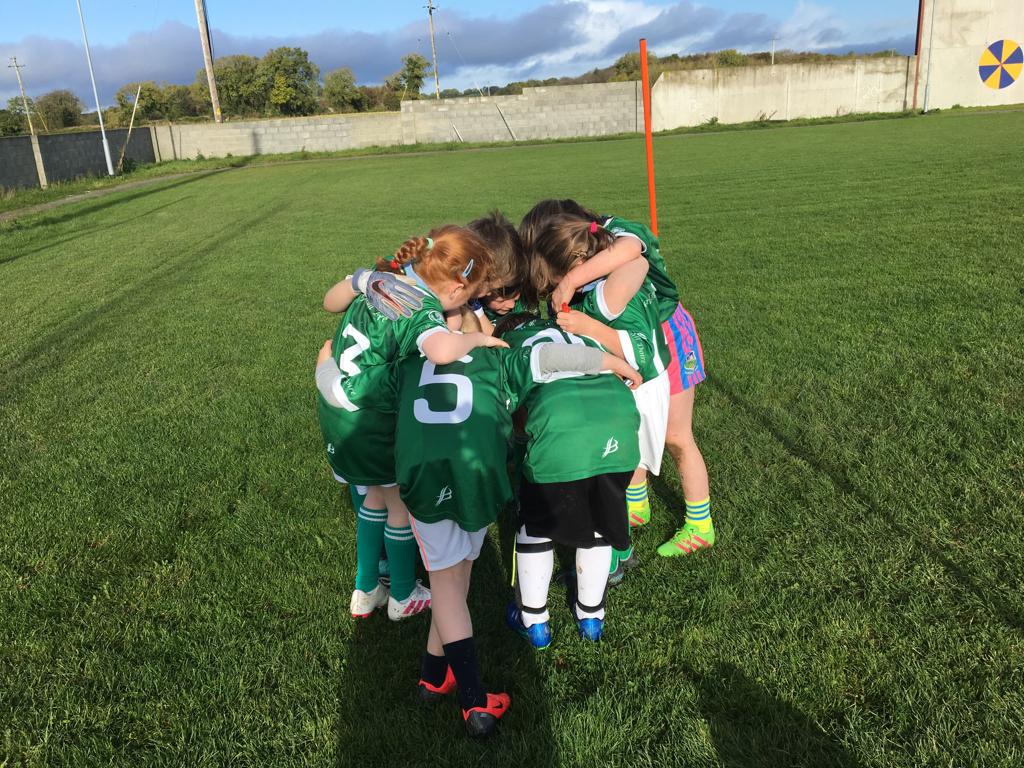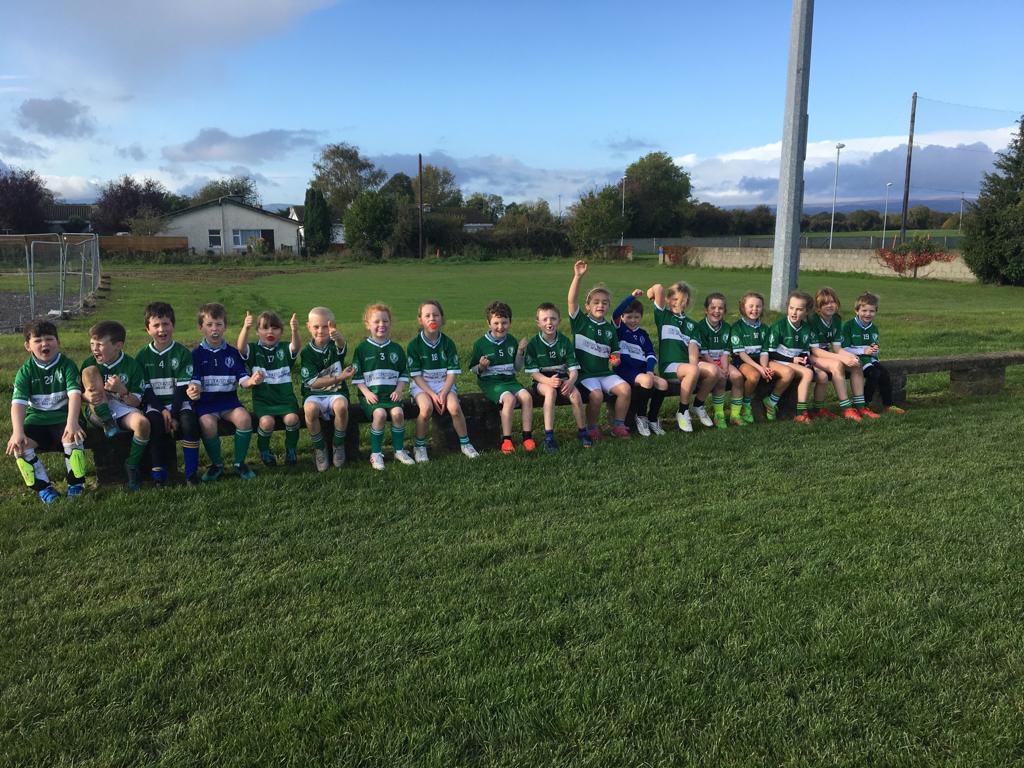 Dress Up Day 
It is always nice to end the term with our Halloween Costume day and this year was no different. Even though the wet weather never relented 
we didn't let it dampen our (spooky) spirits. We also had the added incentive of trying to rais emoney for a good cause and this year we were delighted to present Geraldine
Callanan with €350 for the Irish Breast Cancer Research centre. Well done to all and thank you to Geraldine for coming to visit us.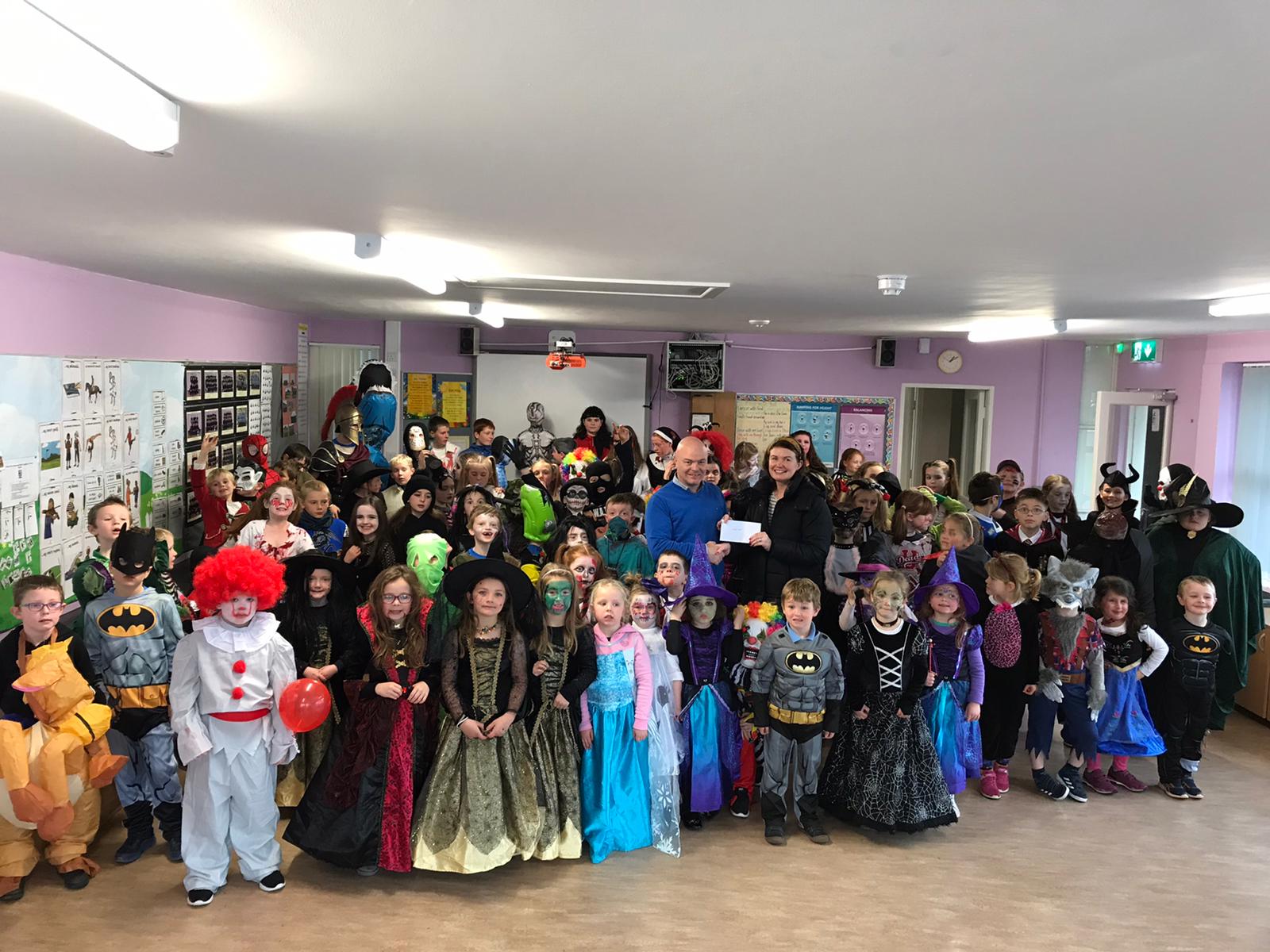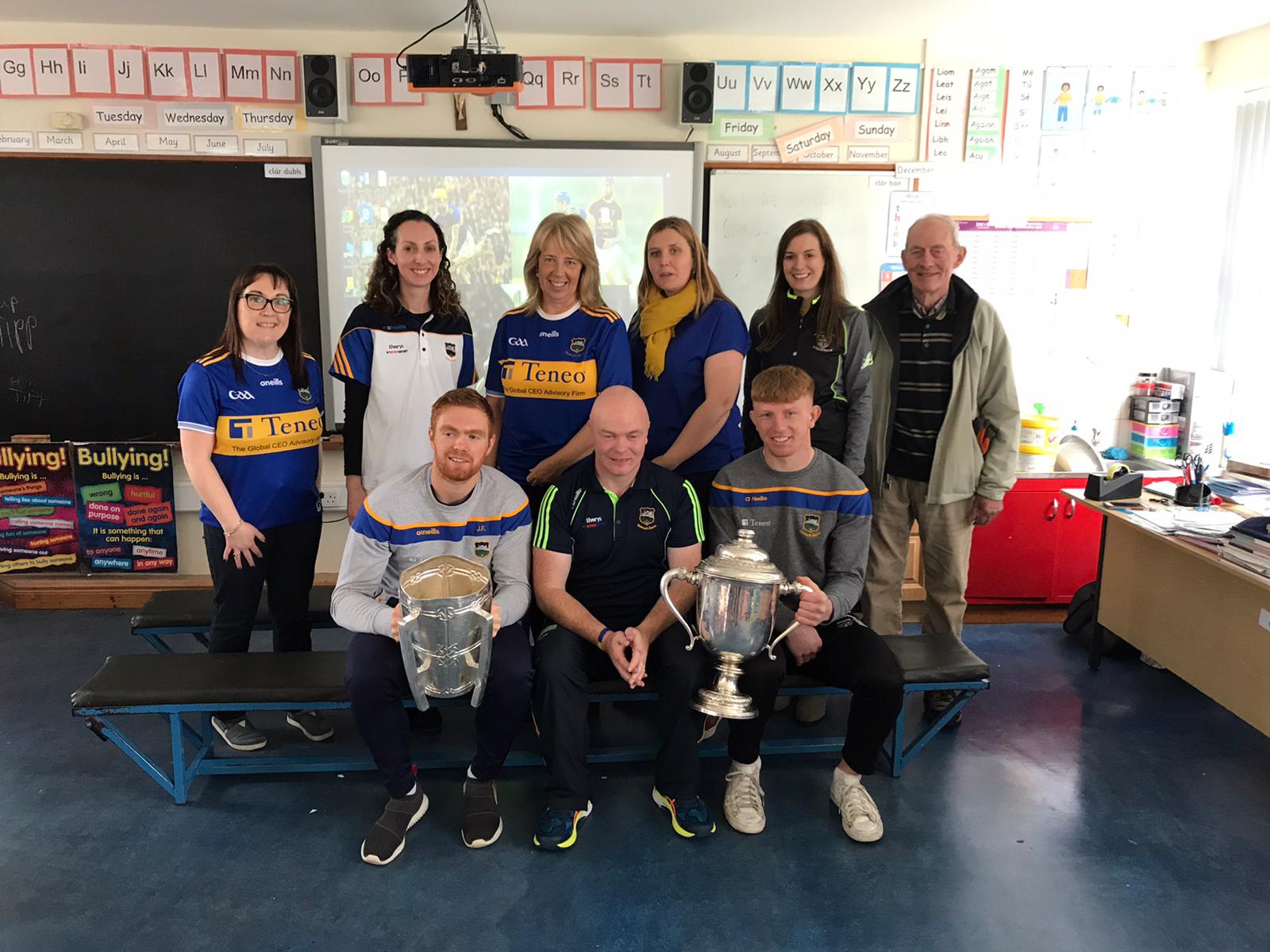 Hits: 204